Competition Will Propel Organizations into the Future
January 18, 2022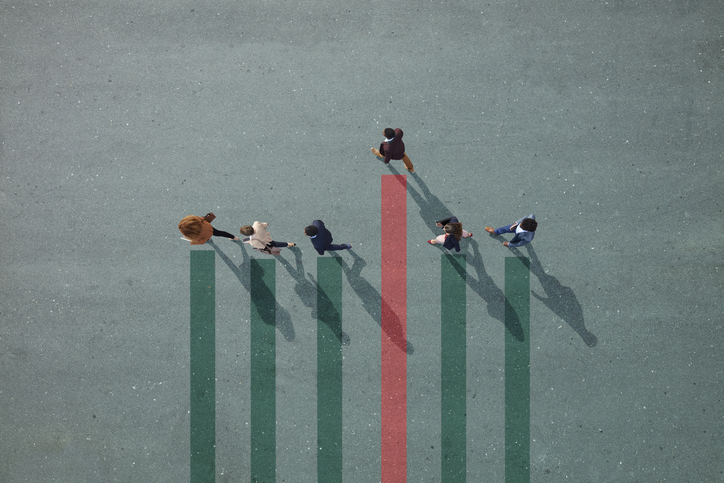 A force that empowers American business, competition is pushing companies — including supply chain organizations — to adapt, innovate and advance during the coronavirus pandemic and into the future.
"Competition is how we build our country, make it exceptional and move it forward," said Suzanne Clark, president and CEO of the U.S. Chamber of Commerce. Speaking during the Chamber's "2022 State of American Business" presentation last week, she said that "competition in the marketplace brings the best ideas to life and to people and communities everywhere. … Competition will enable us to innovate our way through this pandemic, and it will help us use all of the challenges, disruptions and opportunities accelerated by the pandemic to shape a new economic era that will define our future."
Those challenges include workforce issues, like competition for talent, worker shortages and a need to train workers to have the skills for the future, Clark said. Opportunities include increasing America's global presence: "Winning the future means competing in global markets and competing for global leadership," she said. "By one vital measure — trade — we are standing still, and that means we are falling behind." The U.S., compared to some other nations, is lagging in signing new trade deals, she said.
Additionally, strategies are needed to maximize, Clark said, "the efficiency, security and resiliency of global supply chains while making smart decisions about manufacturing capacity here at home."
The event, whose theme was "The Competition for the Future," featured interviews with Pfizer CEO Albert Bourla and UPS CEO Carol Tomé on their innovations and competitive strategies and solutions. Things would be very different now, said Bourla, if it weren't for the innovation of the life sciences sector, which developed and produced the coronavirus vaccines.
Tomé said that being innovation-driven was part of UPS's strategic platform. "We think about innovation across the entire supply chain," with sustainability being a big push, she said.
Another speaker was TJ Douglas, founder and CEO of The Urban Grape, a family-owned wine store in Boston and winner of the U.S. Chamber's Dream Big Awards program's 2021 small business of the year award.
"For businesses like mine, competition is a motivator," he said. "(And) collaboration can be an accelerator." His company, for example, collaborated with local restaurants to offer food and wine pairings as well as held weekly meetings with other small businesses to develop innovative ways to serve customers. Through these measures, Douglas said, the Boston restaurant community realized US$80,000 in sales, "Fueled by healthy competition, businesses like mine compete, collaborate and create a better experience for the customers we serve," he said.
The latest quarterly Small Business Index report by MetLife and the U.S Chamber found that U.S. small businesses feel the most optimistic since the start of the pandemic, Clark noted. This is despite inflation, worker shortages, supply chain disruption and continuing pandemic challenges, she said. Why? Innovative strategies and solutions, she said, such as how (1) retailers have shifted to e-commerce, (2) small manufacturers have pivoted to changes in market demand and (3) health-care providers have adopted telemedicine.
"What we're seeing and hearing is that businesses have built new muscle," Clark said. "They've become more adaptive (and) comfortable with discomfort, knowing that whatever challenges lie ahead, innovation can see them through."
(Image credit: Getty Images/Klaus Vedfelt)