Pharmaceutical's Unique Needs Call for Robust Visibility Solutions
December 13, 2021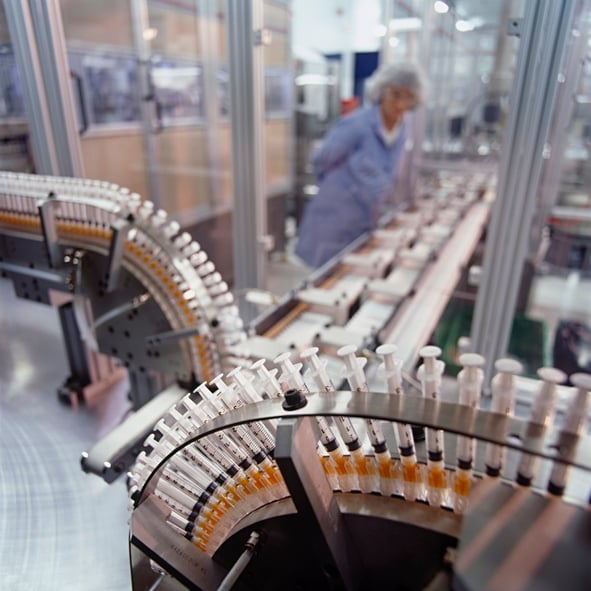 The need for end-to-end supply chain visibility has been a recurring theme throughout the coronavirus pandemic, as organizations struggle with supply availability, manufacturing capacity and other issues. While many are turning to technology to help track raw materials, better plan manufacturing and improve visibility into other processes, it's important to choose the right solution.
This is true in the pharmaceutical industry, according to a new report by FourKites, a technology platform provider, and professional services company Accenture. The Pharmaceutical Supply Chain: Closing the Visibility Gap found that while about half of pharmaceutical organizations already have deployed visibility solutions, many want more capabilities: Nine in 10 executives say they plan to implement a more robust visibility solution in the next year.
Among the visibility solutions capabilities needs of pharmaceutical organizations are:
Cold chain shipping
Raw material availability
Transit shipment security
Temperature and quality control measures.
"Only end-to-end supply chain visibility and insights can provide pharmaceutical manufacturers and health-care providers with the adaptability, precision and agility needed to provide the best patient care and to reduce waste," said Mathew Elenjickal, founder and CEO of FourKites. "Proactive notifications and continuous monitoring of vaccines and other supplies are the best way for manufacturers and vendors to ensure a product doesn't fall outside of recommended temperature ranges."
Among the other findings:
Product protection and the need to quarantine were identified as biggest pain points in transporting and storing goods by a third (32 percent) of executives
Security and temperature reporting were cited the biggest issues by nearly half the respondents
Supplier manufacturing visibility was cited by 39 percent as the biggest pain point for inbound supply chain challenges
Quality assurance (60 percent) and improving customer experience (51 percent) were considered key drivers for enhancing security and visibility requirements. Operational execution was noted by 40 percent.
"The survey results underscore the growing importance of end-to-end supply chain visibility in the pharma space to alleviate these ongoing pain points," said Gregory Demitrack, life sciences, strategy and consulting manager at Accenture.
(Photo credit: Getty Images/William Taufic)