5 Steps to Boost Supply Chain Resilience
November 08, 2021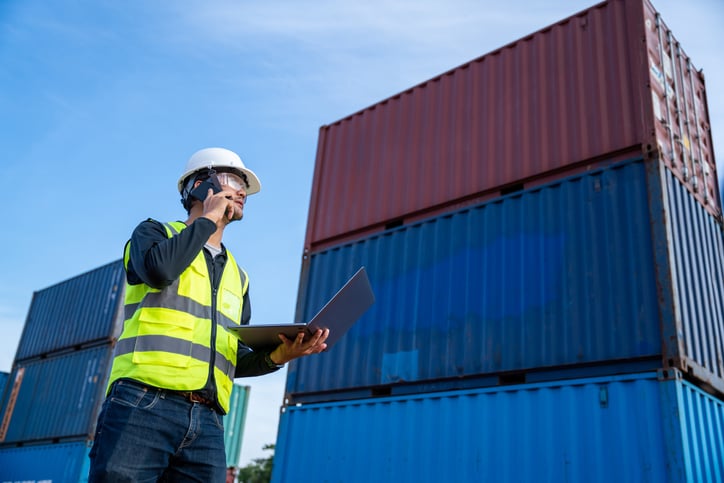 Disruptions — from weather events to trade wars to the coronavirus pandemic — have wreaked havoc on supply chains over the past several years. "In recent months, we've experienced a perfect storm as the pandemic's impact has been felt across multiple commodities and industries," said Geraint John, vice president analyst at global business research and advisory firm Gartner, during the recent virtual Gartner Supply Chain Symposium/Xpo.
Since it's likely such disruptions will continue to impact operations, procurement organizations need to become more resilient and agile to mitigate risk quickly and effectively, he said.
During "Procurement's Role in Boosting Supply Chain Resilience," John mentioned that the two most popular strategies for enhancing supply chain resilience, according to Gartner Research, are shaped by the procurement function. They are:
Strengthening collaboration with suppliers, including sharing data, aligning incentives and mitigating risk
Diversifying the supply base, including dual sourcing and multisourcing. Additionally, he said, procurement professionals can work with stakeholders on product design to enable greater supply diversification and less supply risk.
"To do this, we need to think differently about the costs and benefits of resilience," John said. Cost can be a barrier to resilience, he noted. "(But) the cost of not being resilient can easily outweigh the investments required, especially if production lines have to be shut down for lack of supplies." Beyond protecting revenue, such resilience benefits as pleasing customers and growing market share can be achieved with a risk-balanced approach, he said.
Thus, organizations must shift to a supplier-risk management-driven model, John said. Gartner research shows that "periodic compliance-oriented approaches to supply risk are not sufficient to ensure supply chain resilience," he said.
He recommends five actions:
Mapping lower-tier critical supply chains. Learn what companies your Tier-1 suppliers source from, where their facilities are located and which plants provide products, whether directly or indirectly, to your supply chain. Mapping can also help ensure reputational resilience and can identify potential sustainability opportunities, among other benefits and risk-mitigation measures, John said.
Prioritize high-impact sources of risk exposure. Identify key suppliers and their strategic value in terms of risk related to such factors as (1) product development, (2) revenue loss in the event of a disruption and (3) difficulty or ease in finding an alternative source or supplier, he said.
Stress-testing for resilience and business continuity. Conduct risk analysis and scenario planning. Additionally, analyze supplier business continuity plans strategically rather than as a compliance-oriented box to check, he said. Develop an action plan for areas of improvement.
Collaborating with key suppliers, which can help minimize risk and ensure supply availability. "(Position) yourself as a customer of choice with strategically important suppliers to ensure you get priority when capacity, raw materials and components are in short supply, as they have been for much of this year," John said. Additionally, work together to reduce exposure to the highest risks, he said.
Investing in tools and technologies that can monitor and anticipate risk events and disruptions. These can include visibility and mapping technologies as well as predictive analytics, he said.
(Photo credit: Getty Images/Pramote Polyamate)