Holiday-Related Retail Imports Expected to Be Strong, and So Are Logistics Challenges
October 11, 2021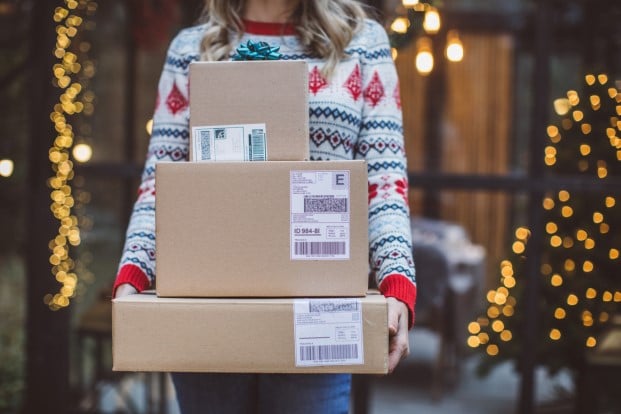 Peak season is no longer a term that applies to the holiday shopping season. For procurement, manufacturing and logistics professionals, it has been peak season for months due to the coronavirus pandemic and skyrocketing e-commerce.
"The trend has certainly continued, with the key driver being prolonged abnormal retail spending on goods, which increased substantially in March 2021 with the latest round of government stimulus," says Jason Miller, Ph.D., associate professor of logistics in the Eli Broad College of Business at Michigan State University.
Miller has calculated inflation-adjusted purchases in the retail trade sector (excluding the motor vehicles and parts dealers subsector) using data from the U.S. Census Bureau's Monthly Retail Trade Survey (see graphic below). He found that between March and July of this year, those purchases exceeded October peak-season levels in 2018 and 2019. "Couple that with a strong August and retailers trying to bring in inventories for the holiday season, and you have the makings for record import volumes," he says.
Courtesy of Jason Miller, Ph.D., associate professor of logistics in the Eli Broad College of Business at Michigan State University
Such volumes have been achieved primarily through record retail sales, he notes — hence, driven by the need to replenish sold products rather than by retailers' desire to bolster inventories ahead of the holiday season.
In addition to record imports, there also is a potential for a strong holiday shopping season. "Many consumers are still in a better financial position than they were prior to COVID-19 due to record government stimulus, and (potential) delta variant outbreaks will limit consumers switching their spending back to services," Miller says.
"Where I think we will see differences is in the composition of those retail sales. Clothing is a good example. Until March, clothing store sales were below pre-COVID levels, but this has switched since then. As such, I anticipate consumers spending quite a bit on clothing in comparison to last year. … Regarding online sales (in general), I anticipate they will again be strong."
Still, Miller notes, despite projections of strong sales, it won't be smooth sailing for retailers. Among the issues impacting supply chains this holiday season are (1) logistics bottlenecks like container shortages and port congestion and (2) manufacturing capacity and component and parts shortages, including semiconductors.
Miller anticipates these to be the most significant logistics challenges facing retailers:
Port congestion. A record number of ships have been awaiting berths in the ports of Los Angeles and Long Beach.
High ocean spot prices, which he says disproportionately affect small importers as opposed to mega retailers.
Lack of air freight capacity due to international passenger flight traffic remaining well below pre-COVID-19 levels as well as "the concomitant higher prices, again disproportionately affecting smaller importers," he says.
Ongoing uncertainty about supply due to COVID-19 outbreaks in East Asia.
Although Miller expects strong clothing sales this holiday season, he says clothes, shoes and toys are the top products that could be in short supply. Other potential shortages, experts say, include those of items containing microchips, like electronics and cars.
What logistics strategies can retailers employ to prepare for supply chain delays this season? "We have seen some of the largest retailers like The Home Depot and Walmart charter container ships to ensure capacity," Miller notes. "This is an extreme measure and only feasible for the largest of importers. At this stage, there really isn't anything more retailers can do to get their cargo here faster."
(Photo credit: Getty Images/Svetikd)