Amid Supply Chains' Digital Transformation, Most Companies Lack Maturity
September 27, 2021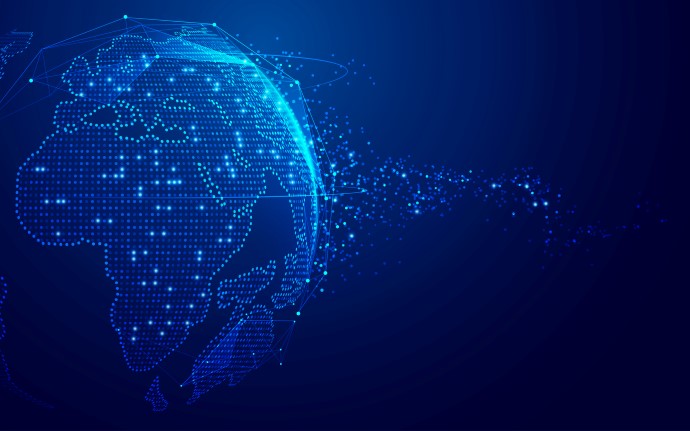 While the coronavirus pandemic has escalated the importance of supply chains — and the urgent need to transform them as many companies — the State of the Global Supply Chain survey commissioned by Clark, New Jersey-based consulting, software and services provider GEP reveals that very few organizations have the digital maturity to mitigate disruptions.
The online survey, conducted by Harvard Business Review Analytic Services, found that just 8 percent of respondents feel their companies have achieved digital maturity across six key components of supply chain operations: warehousing and logistics, procurement, inventory management, supply planning, demand planning and management, and supplier risk management. Half of respondents indicated their companies lack end-to-end supply chain performance tracking capabilities; insufficient real-time data was cited as the biggest reason.
David Doran, GEP vice president, consulting, said in a press release that the lack of maturity is partly a result of companies' outsourcing such functions as information technology and last-mile delivery. "(A)s a result, they don't have sufficient control and are at a material competitive disadvantage," he said. "I am not saying to disregard outsourcing, (but) the disruption to the world's supply chains is going to get worse, so companies need to accelerate their investment to build resilience, flexibility, visibility and control over their complex, multitier, interdependent global supply chains."
With disruptions increasing in frequency and severity — and cyber threats like ransomware threatening to wreak havoc on supply chains — companies need to move quickly on digital transformation, and the GEP survey suggests that's happening. Nearly 70 percent of respondents said their organizations are accelerating their supply chain modernization processes, emphasizing collaboration tools and real-time demand forecasting analytics to better anticipate disruptions.
Among other survey findings:
Respondents identified top supply chain priorities as (1) achieving agility and business reliance, (2) risk mitigation and (3) cost savings.
Automating operations is a priority at two-thirds of organizations.
Areas of biggest funding increases include analytics, demand sensing, artificial intelligence and robotics/automation.
Companies that consider themselves "leaders" in supply chain digital maturity invest significantly more in employee training and soft skills to accelerate transformation.
(Photo credit: Getty Images/Jackie Niam)