De-Risking Sourcing in the Pharmaceutical Industry
August 17, 2021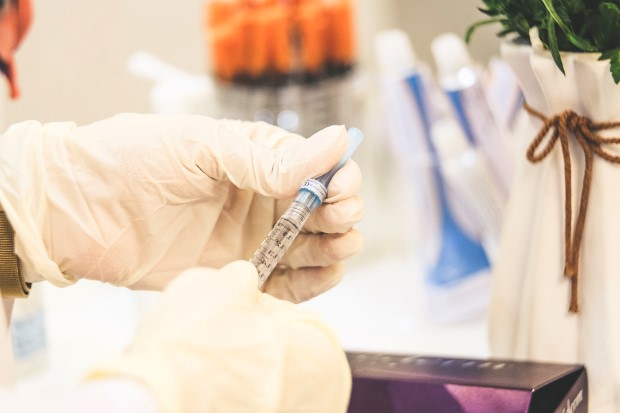 De-risking sourcing — a lesson learned by supply management organizations during the coronavirus pandemic — can be an even greater challenge for the pharmaceutical industry than other industries. Among the dynamics facing life-science companies are (1) adhering to government regulations, (2) a lengthy supplier qualification process, (3) dependence on global countries for manufacturing sourcing and (4) skyrocketing demand for certain goods.
The need to move from single or sole sourcing to multiple sources to ensure supply and create a more resilient supply chain also has become a critical imperative, says Bill Connell, principal and supply chain practice leader at King of Prussia, Pennsylvania-based Tunnell Consulting, a management consulting firm dedicated to solving complex problems for life-sciences companies and government agencies.
Pharma companies aren't as free to change sources or get alternate sources, Connell says. Many ingredients — including active pharmaceutical ingredients (APIs) — must be approved by the U.S. Food and Drug Administration (FDA). "So, out of the gate, there are fewer opportunities to spread or lower the risk by having alternatives lined up," he adds. Plus, it typically takes a minimum of two years to go through the FDA approval process to qualify suppliers, he says: Whereas other industries can pivot more quickly, Connell says, "the pharma industry can't turn on a dime."
That pharmaceuticals and supplies are often outsourced also has created risk for the industry. For years, U.S. pharma companies have looked to India and China as sources for manufacturing and supply, says Dave Stowe, senior procurement adviser at Tunnell Consulting. "But there has been recent bipartisan legislation to incentivize the pharmaceutical industry to developing sources of supply in the U.S.," he says.
As an example, demand for such pharmaceutical products as glass vials and syringes skyrocketed during the pandemic, resulting in a serious supply constraint issue, Stowe says. Exporting these and other products from China or India or other countries has been difficult, in part because those countries limited exports to maintain availability their own citizens, he says.
Thus, COVID-19 has prompted a burgeoning awareness that sourcing is about more than price and cost — and the need for strategic sourcing, Stowe says.
In other industries, Connell says, price is a big component in sourcing. But in the pharma industry, it's only one of three factors considered. "You have to look at the company's quality first because there's no sense getting a product from a supplier that's going to get rejected in its next FDA audit," he says. "Then, you have to look at capacity — what is the supplier's capacity ability to meet the requirements of orders going out in the future? The third part is the price. So, if you can't get the quality product or get on-time delivery due to capacity constraints, the price doesn't really matter."
Having already qualified second suppliers creates a more resilient supply chain, Connell says, and enables companies to take a proactive rather than a reactive stance when disruptions occur. Strategies include:
Create a risk profile and discuss what-if scenarios. Pharma companies need to talk about how supply risk fits into enterprise risk, Stowe says. "Enterprise risk encompasses many factors, including brand reputation, cyberattacks and even the sudden loss of a CEO," he says. "But supply risk is what could happen to the production of a product, contract packager or third-party logistics (3PL) system —and they are now just as important as other enterprise risk factors to a corporation."
For example, cyberattacks are a real threat to the supplier industry, Connell says, and this risk also needs to be considered in any plan — creating resilience and building it in, similar to the pandemic. When prequalifying suppliers, include their information technology (IT) infrastructure and history of cybersecurity, he says.
Screen backup candidates. "A lot of companies don't take the extra time to do a request for information (RFI)," Connell says. "But you need to know several important aspects of a supplier, including its financial stability, recent or planned acquisitions of other companies, and other factors that would divert their attention from making products," he says. Once the screening is completed, compile a short list, then issue an RFP.
Partner with suppliers. "Companies are learning and have learned from COVID-19 about making the supply chain more resilient and building more strategic partnerships with suppliers instead of arms-length transactions," Connell says. "You're not just buying materials or products; you're partnering with suppliers because they're vital."