Current Inflation is a Tale of Handling Volatility
August 24, 2021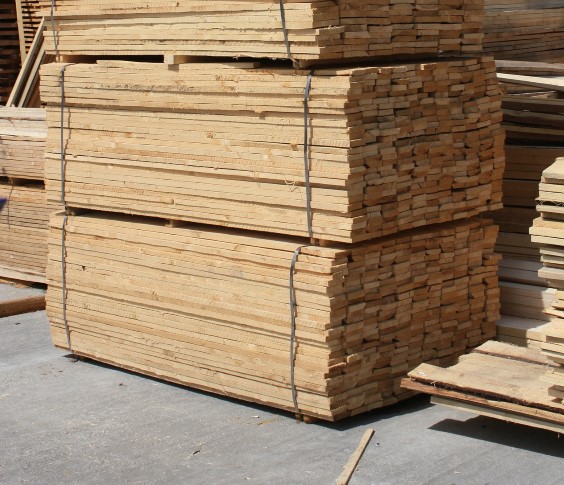 There is no one-size-fits-all answer for dealing with inflation, says Roman Belotserkovskiy, an Austin, Texas-based partner at global management consulting firm McKinsey & Company.
Today's economic environment is uniquely challenging, he says. Global macroeconomic indicators like rising commodity price indexes and dropping employment rates have been compounded by COVID-19-induced supply chain disruptions like capacity constraints and previously existing issues like the truck driver shortage, he says.
"Inflation (with) capacity and supply chain constraints all together — that is what's different today," Belotserkovskiy says. "So, it may be a story of inflation. But broadly speaking, it is more a story of volatility across almost all macroeconomic indicators in a way that we haven't seen in some time."
That combination is what is challenging procurement and supply chain organizations, he says, and nearly every industry has been impacted. "But what's interesting is industry by industry, the impact is different," he says. Some industries are experiencing supply chain shortages — semiconductors, for example. And many have also been impacted by labor constraints or commodity buyouts. Consider lumber, essential factor in furniture manufacturing and home building: "The price of lumber went up 100 percent, and as a procurement professional, it's hard to navigate that," he says.
The upshot: While managing inflation can depend on the company, industry and impacts, Belotserkovskiy says, a strategic three-part framework that considers measures for the (1) here and now, (2) medium term and (3) future can help.
Short-term measures center around controlling immediate cost escalations and keeping manufacturing operations continuing during short-supply situations, Belotserkovskiy says: "How do you ensure critical supply?"
However, such short-term measures are insufficient, he notes. "If you believe volatility will continue — and that's the one consistent message I hear from macroeconomists — and if you look at the different indicators, then you need to start retooling your procurement organization to create value in different ways," he says.
Creating value means moving beyond price reduction, which has driven organizations in the past. With increasing commodity prices and rising labor costs, price reductions may be elusive, he says.
"How do you create value? You need to focus on a much broader set of levers: total cost of ownership, life-cycle management and setting different targets," Belotserkovskiy says. "That's what we call a broader view of value creation. Doing those things well and consistently requires potentially retooling your entire procurement organization. That's when we start talking changing the operating model."
It's developing an end-to-end value chain, he says. "It takes investment, talent and in many cases, technology," he says. "It means close partnership with your internal customers and suppliers — because you're no longer just driving price reduction."
Value also must be created through supply chain resiliency and other levers, he says: "So, it's changing from creating value by doing things such as running purchase orders to creating value by deeply understanding supply markets and demands of the business."
This process occurs, Belotserkovskiy says, through procurement functions taking a lead in complexity reduction or standardization efforts to ensure supply. For example, instead of each one having a custom shape, parts and components are standardized to make them easier to obtain.
"Procurement is a unique function because it's between the operations and manufacturing sides of the business and the supply market," he says. "No other function has those perspectives. So, if you're going to try to drive value across many more things — like innovation or supplier collaboration — than just transactional levers, you need a procurement function that understands all those things."
The function must, he says, "connect the dots between what happening in the supply market, the global supply chain and with demand. That's the new role of procurement."