Mini-Con to Focus on Personal Leadership Potential, Teamwork and Soft Skills
April 13, 2021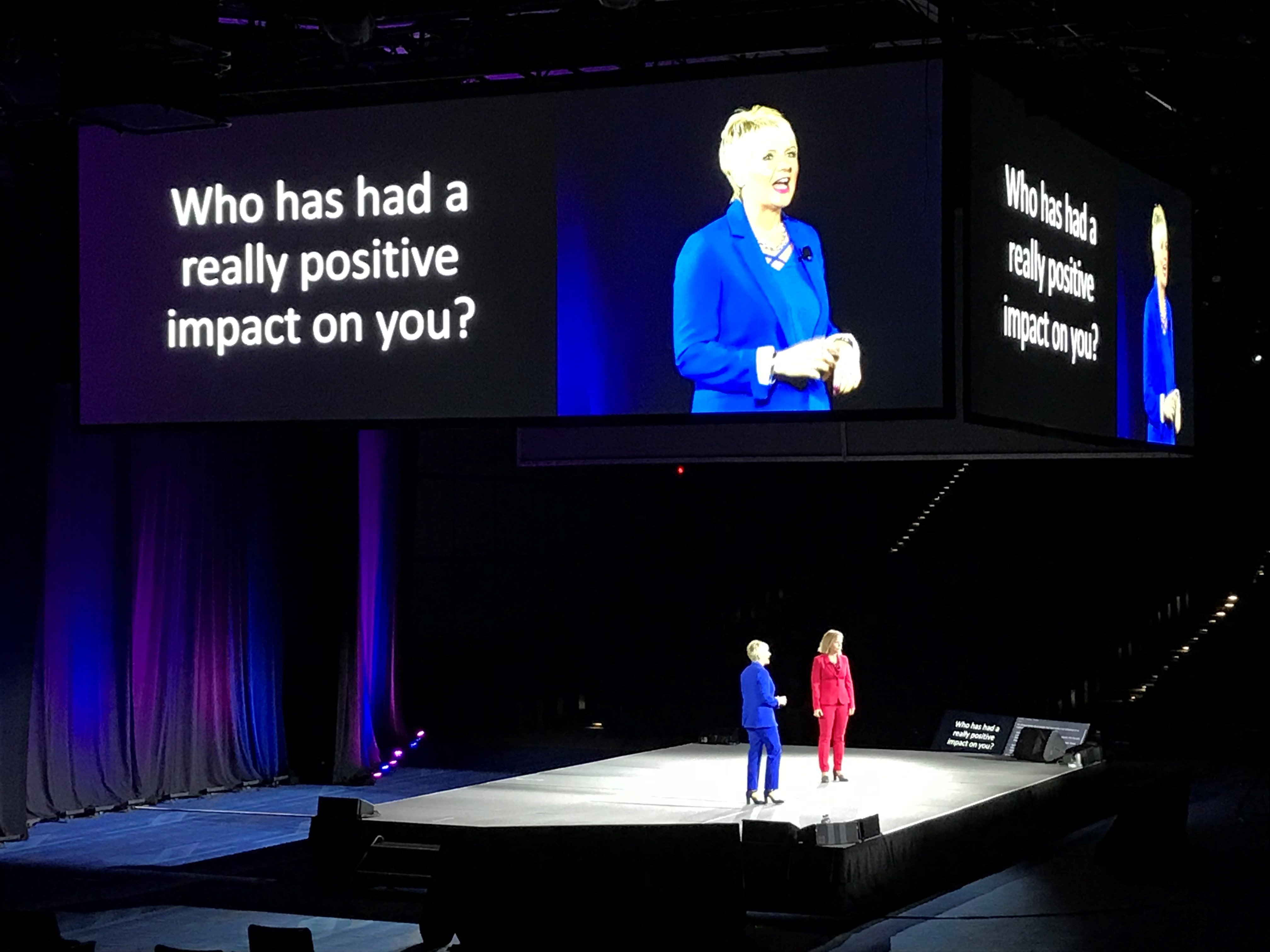 We all have the potential to be leaders, whether formally or informally. But to have the greatest impact, we must intentionally tap into our particular talents, says Mandy Flint, a leadership and cultural change strategist and CEO at Excellence In Leadership, a West Sussex, Great Britain-based consultancy.
Flint and Elisabet Vinberg Hearn, an expert on leadership impact, teams and people-first digital transformations and CEO of Katapult Partners, will talk about personal leadership, the soft skills you'll need for the future and how to best leverage the strengths of a diverse team during the April 21 Talent Mini Con. The event is the second of three mini-conferences offered in conjunction with ISM World 2021, Institute for Supply Management®'s 105th Annual Conference, an all-virtual event May 18-20.
Leadership is the art and act of influencing others, Flint says: "Everyone is a leader, and whether that's formal or informal leadership, we all have an impact or influence. … We want people to start thinking about how uniquely talented they are, and that to be the best in whatever they do, they need to tap into that talent." Such talents, for example, could be thinking outside the box or getting others to do so, or asking questions others are afraid to ask.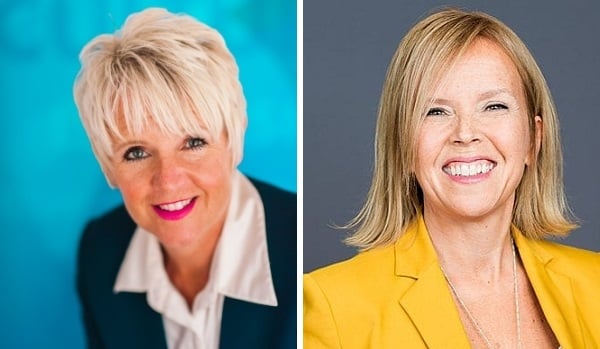 Mandy Flint and Elisabet Vinberg Hearn, who were keynote speakers at the ISM2019 Annual Conference in Houston (top photo).
Being intentional about using strengths and talent has a ripple effect: Individuals can influence and impact their team, organization and company, Flint says.
It can be difficult to focus on strengths, as we're taught from an early age to improve our weaknesses, she says. "It's been shown that if you work on weaknesses, you can get only so far with them; they tend to be weaknesses for a reason," she says. "However, if you start to understand what you're good at, and even if you tweak that a little bit, it can take you so much further."
It also can be challenging to determine your particular talent or strength, as you may not even realize you have one. "People have strength blind spots," Vinberg Hearn says. Consider what you're good at, what stresses you as well as what energizes you, she says.
In addition to developing self-understanding, to have the greatest personal leadership impact, she recommends:
Understanding the strengths, diversity and value that others have
Developing the soft skills needed to effectively communicate and connect with others and influence them to collaborate with you to deliver results.
When working on teams, it's important to tap into your personal strengths as well as the collective intelligence of the team — each other's strengths, Flint says. "In the world we're in, things move so fast and change happens so quickly that we can't possible keep up as one individual," she says. "However, if we're part of a team and using our collective intelligence, then we can utilize that to get things done. Again, it's a ripple effect: It helps us, it helps the team, it helps the business."
Each team member has a role to play. "It's not what your job is, it's the value you bring to the team. If you don't know that, your team members can tell you," Flint says. Consulting team members can be an effective way of getting feedback about yourself, she says.
A big impact that individuals as well as teams can have by tapping into strengths is creating and shaping workplace culture, Flint says. "All leaders are culture shapers," she says. Such a dynamic has become even more critical during the coronavirus (COVID-19) pandemic, as people don't have the personal contact they used to, Vinberg Hearn says. "You lose so much of your impact when you're not in person," she says.
One such culture is that of collaboration. This tends to happen at a peer level, creating a complex dynamic of competitiveness as well as positives, Flint and Vinberg Hearn say. "If you're thinking about your peers as competitors — and this is not uncommon — that means you've put a barrier down; that you're not going to have the best impact with them," Vinberg Hearn says. Instead, by cultivating sharing, the impact will be much more positive.
It's critical to remember that self-leadership — understanding yourself — is at the heart of influencing and impacting the workplace, Flint says. "We first need to lead ourselves," she says, "and that starts with what we know, what we don't know, and what we may need to know about ourselves."
Leadership must be internal before it can be external, Vinberg Hearn adds: "It's important to take a step back and question, 'What am I bringing with me? Am I bringing a bad mood? Am I bringing my best me?' When we take more control of that, we can have greater personal leadership impact, whether we are a formal or informal leader."
In addition to the Talent Mini Con, the ISM World 2021 schedule consists of the main Conference on May 18-20 and Future Mini-Con on June 9.