Pandemic Enrolls Supply Managers in a 'Year of School'
March 16, 2021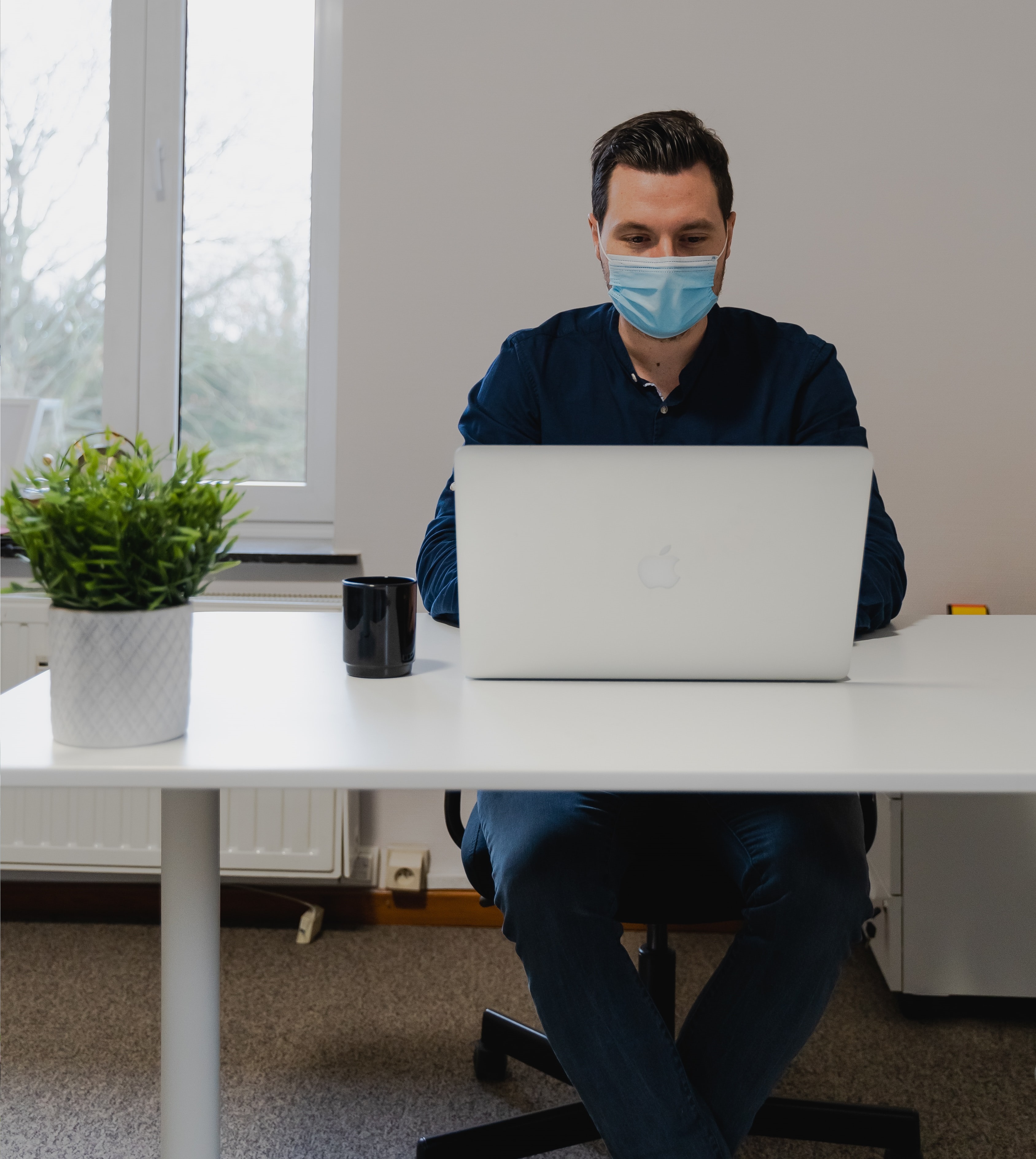 The coronavirus (COVID-19) pandemic resulted in supply, risk, economic and workplace challenges for many supply management organizations. But it also has been a learning experience that has brought to the forefront the need for companies to embrace agility, collaboration, flexibility, improvement and risk-mitigation planning.
"I think that collectively, we just went through a year of school," Wade Wright, vice president — global indirect procurement at ADM. "We went through a year of training to really sniff out risk and identify it early."
Wright spoke during the March 10 Innovation Mini Con, the first of three mini-conferences offered in conjunction with ISM World 2021, Institute for Supply Management®'s 105th Annual Conference, an all-virtual event May 18-20. The other mini-conferences are Talent (April 21) and Future (June 9). The single-day events include a keynote speaker, panel discussion and networking session.
During the Innovation Mini Con panel discussion, moderator Garry Lyons, founder and CEO of Dublin, Ireland-based Shipyard Technology Ventures, asked the two participants — Wright and Liz Oakes, executive vice president at Mastercard — whether "there were things you've done now that are going to be part of your operating model going forward? … Are there areas you're going to invest in to get better?"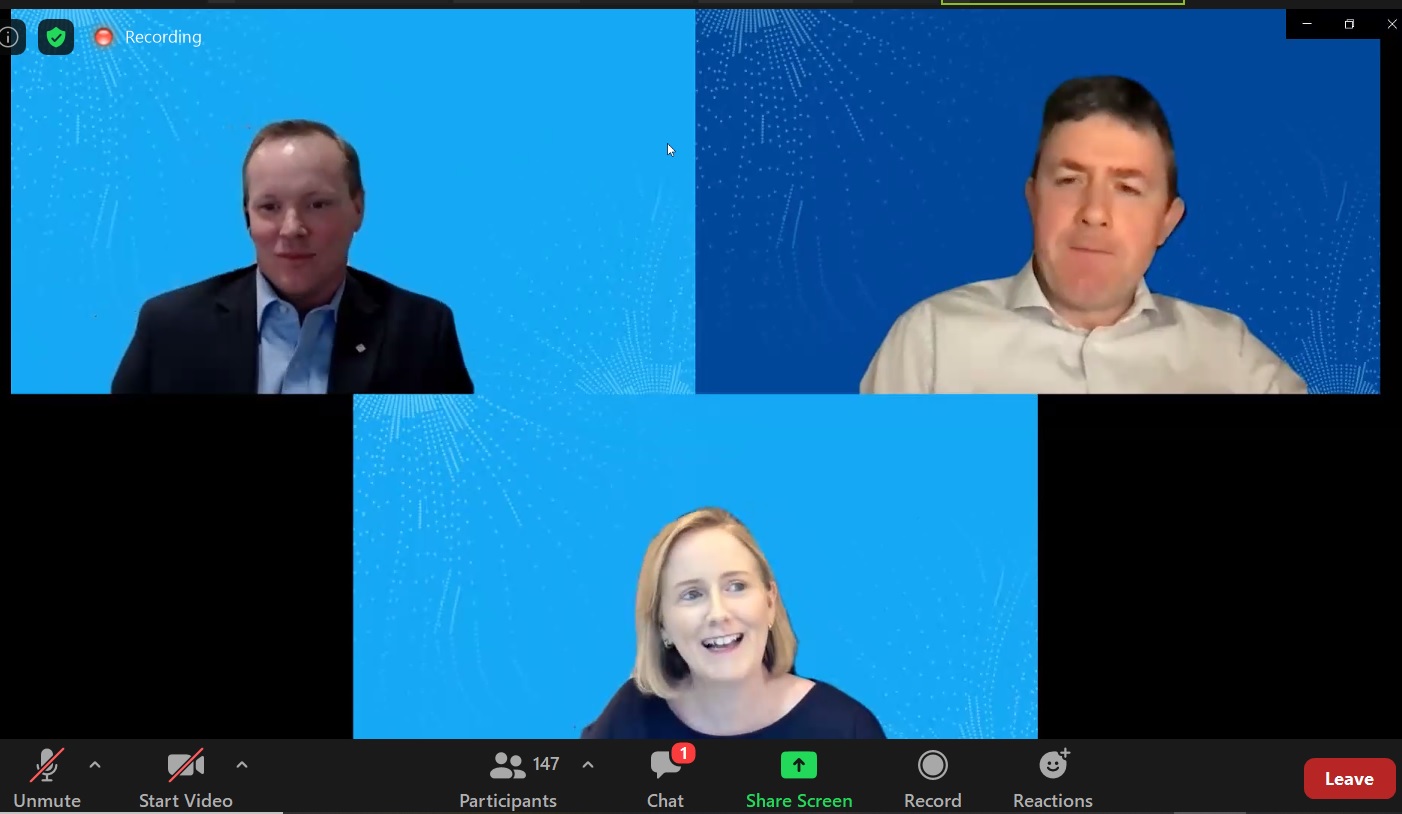 Clockwise, from top left: Wade Wright, vice president — global indirect procurement at ADM; Garry Lyons, founder and CEO of Shipyard Technology Ventures; and Liz Oakes, executive vice president at Mastercard, during a panel discussion at the ISM World 2021 Innovation Mini Con.
One action ADM has taken, Wright said, is to create a business-continuity team. While part of the procurement organization, the team has representatives from other functions, including the supply chain, transportation and commercial functions. "Before, we may not have collaborated this closely," he says. Previously, the thought among other functions was that the procurement function would manage business continuity — its suppliers and lower-tier suppliers — and keep other functions posted, he said.
"We brought in (the other functions) so that we can start to interpret the impact of the supply chain, whether that's price, quality, delivery, customer service," Wright said. For example, ADM has brought in commercial-function SMEs to talk about the financial impacts if other service providers pare down their labor force, he said.
"One thing that will stay for sure is that collaboration that we've been able to bring in," he said. "It is an awesome thing to see. Before the pandemic, (procurement was) providing those supply chain business continuity-type updates to the team. Now, it's one big team — we're here together and we're collaborating more than we ever have."
Supplier relationship management also has gotten a boost because of the pandemic, Wright said, with performance management and opportunities for improvement critical. "So, the procurement team, the supply chain team and everyone involved with the business continuity plan have only 'sharpened the sword,' " he said. "That here to stay for sure, and I'm excited about what that's going to bring in terms of value in the future."
The pandemic also has changed how companies, including Mastercard, view the workplace, Oakes said. "I think the last year has demonstrated that we're all human beings with families and our own backdrop of personal lives," she said. "Because everybody has had to work remotely from home, we've become a bit more tolerant, thoughtful and more willing to accept the dog barking in the background (or) your kids wanting their schoolwork checked in the middle of a Zoom call. Everybody has commitments. Everybody has to figure out how to make their life work.
"We've become much more understanding that getting the job done means doing so in the way that your employees can manage. That has meant a lot of flexibility, whether it's with working hours or working styles. For me, 'presenteeism' has disappeared. It's about outcomes. It's about demonstrating impact and being seen for the work that is getting done. I feel that that has changed the way in which most of us work for the better."
Another change: Acceleration of digital transformation, Oakes said. Last fall, for example, Mastercard expanded its Digital First Card Program, a digital banking experience, in North America. Moving to digital is imperative, she said: "We have to make it possible for people to get paid and to pay for things in a way that was safe with them. So, I think that will definitely remain with us."
Sustainability and environmental, social and governance (ESG) considerations also have been brought to the forefront during the pandemic. "As we start to come back out of the pandemic, we hope to build back better," Oakes said. "So, how are we going to create a more sustainable ecosystem where we all benefit from the shift to digital and the shift to the 'new normal?' "
Oakes anticipates an increased focus on health care for the foreseeable future: "People will think twice about the person next to them and asking the person how they are doing. The mental-health system has come to the fore — we're thinking much more around long-term sustainability of health care and social care, (as well as) looking after our neighbors and the communities in which we reside, and making sure that they're succeeding, profitable and stable. That is something that probably would not have happened in the way that it has emerged had we not had COVID."