COVID-19 Brings Challenges — and Innovation — to the Cold-Storage Space
February 16, 2021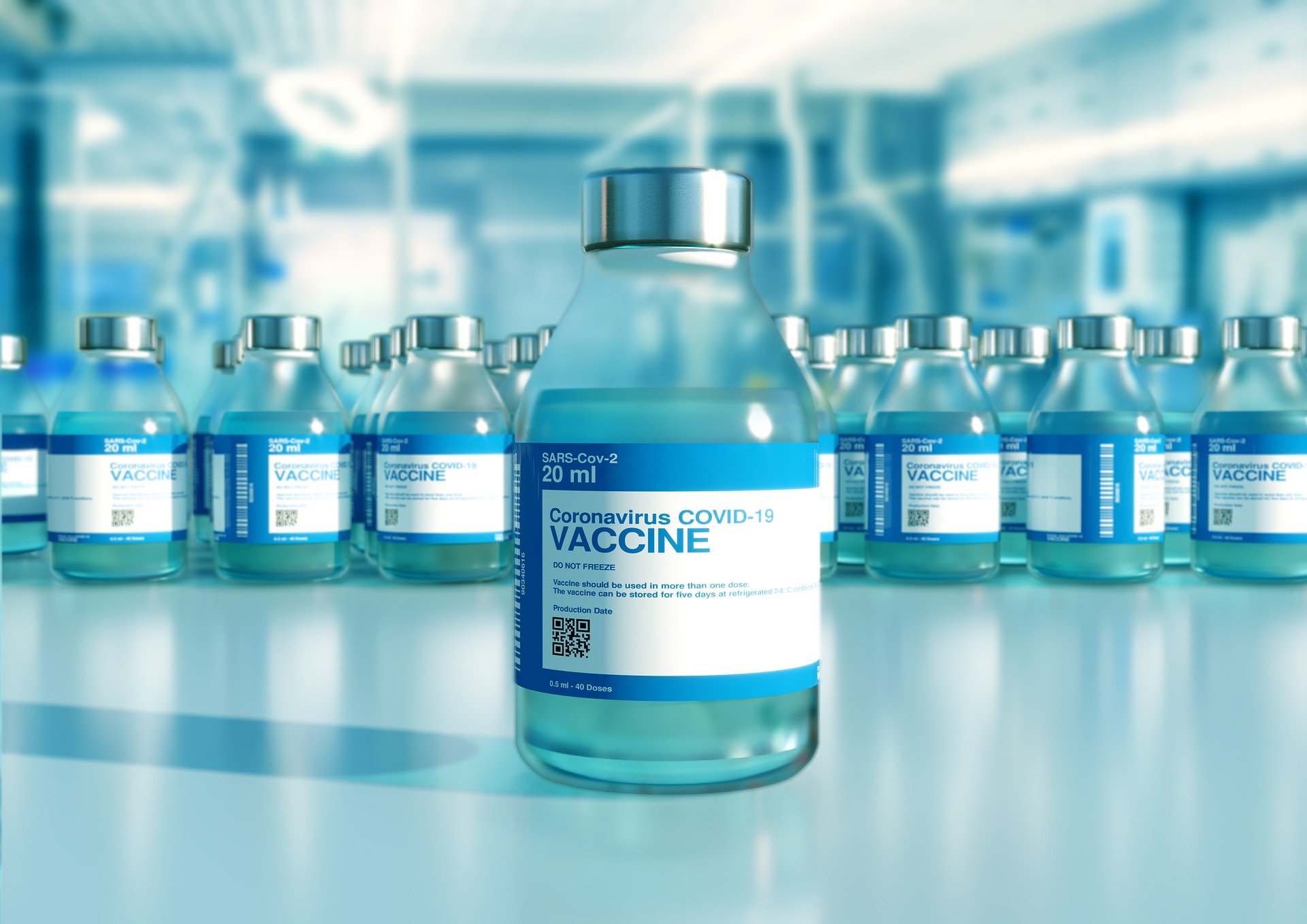 The cold-storage segment of the logistics industry has been in the spotlight due to the coronavirus (COVID-19) vaccines, which have strict refrigeration requirements. For one, the minus 70-degree Celsius temperature required by the Pfizer vaccine isn't standard for the industry. For another, providing and validating an end-to-end cold chain has been a major undertaking.
"The vaccine is transferred from air to freight to land to warehouse to pharmacy, and being able to track, trace and monitor the temperature through all types of shipping means is exponentially challenging for logistics companies," says Jeff Clark, senior vice president of product management at CalAmp, a global technology solutions provider based in Irvine, California. Vaccine distributors want assurance that the handoff between the different modes of transportation is being handled properly and that proper refrigeration is being used, he says.
Among the challenges:
Temperature tracking. Typically with temperatures as low as minus 70-degrees Celsius, a temperature-tracking device can't be put inside a vaccines container — it's too cold for the sensor to send out information, says Sopa Soun, senior product manager at CalAmp.
"So, companies like ours have found a way to attach the device outside the container with prongs going inside of it so information can be sent," he says. One of CalAmp's sensors, for example, can read up to minus-270 degrees Celsius, "so we have that extra buffer built in," Soun says. "Who knows what we can anticipate in the future?"
Real-time information. "The vaccine has definitely turned around the need for real-time information," Soun says. "It's now important to work with companies to apply that information."
Real-time information is more than just getting alerts, Clark says. It also pertains to connected devices and the Internet of Things (IoT).
Connectivity. The trackers require power: Wi-Fi connectivity, cellular networks or Bluetooth, he says. "At that temperature, some of the technology is challenged," Clark says, and so must be tested before being put into use. Various IoT networks are evolving that may be able to handle the extreme-temperature tracking, he says.
Cold-chain requirements could help speed up blockchain adoption, he says. However, it's unlikely blockchain will be leveraged anytime soon, he notes. "But there needs to be visibility to the type of information that blockchain would provide — connecting between the different chains, making sure companies have access to all the information and the same information," he says. "You've got to hold each other accountable."
Timing. "The supply chain itself is challenging, and then you add in the stress and extra urgency with COVID-19 medicine: You have only a 72-hour window to ship this from Point A to Point B to the destination," Soun says.
Partnering/collaboration. "The parties need to work together as well," Soun says: In addition to the temperature, a logistics infrastructure to support the vaccine must be in place. The shipper, carrier and others need to be able to coordinate and have access to the data, he says. "So, it really drives the need to have information in one spot that they can access rather than having disparate systems," he says.
The scale. The number of vaccines being shipped globally is huge.
Although the pandemic has been tragic, Soun says, it's causing logistics companies and suppliers to invest in much-needed infrastructure. "They typically have been slow to adopt to things, but COVID-19 is spurring adoption," he says. "So, having hubs and gateways installed — and it is an investment — will help facilitate the delivery of vaccines, and we're seeing that happen. The good thing is once that investment is made, it can be leveraged for other types of shipments and cargo — because perishables and other food shipments have a need for real-time information and sensor data.
He continues: "We're seeing that investment to infrastructure being made — and possibly continuing to being made — and leveraged for consumer goods. COVID-19 has disrupted the world, but if we can find even a small amount of positivity, it is that it is forcing companies to invest and adapt to supply chain disruptions."
Vaccine-distribution challenges also are sparking innovation in cold storage. One company is repurposing tuna containers for vaccine shipments, Soun says. CalAmp is working on developing sensors that can be placed directly inside of containers, Clark says. Refrigerated unit-load devices (ULDs) — also are being developed. And there are many opportunities in the IoT space, where the sensors and new technologies can communicate with each other and act on behalf of the user so there isn't a delay, Clark says.
Consider temperature logging: "It's not just about monitoring, but I've got to have a record to show temperature variations, and the shipper has to be able to collaborate and have access to that information," he says. So, the visibility across the entire chain — and how all that data comes together — is critical, he says.
On the future of the cold-storage space, Clark says: "I think the accuracy is going to evolve. Technology is going to improve. There is a lot of opportunity to innovate."