Container Shipping's Rough Seas Much Calmer at End of 2020
February 23, 2021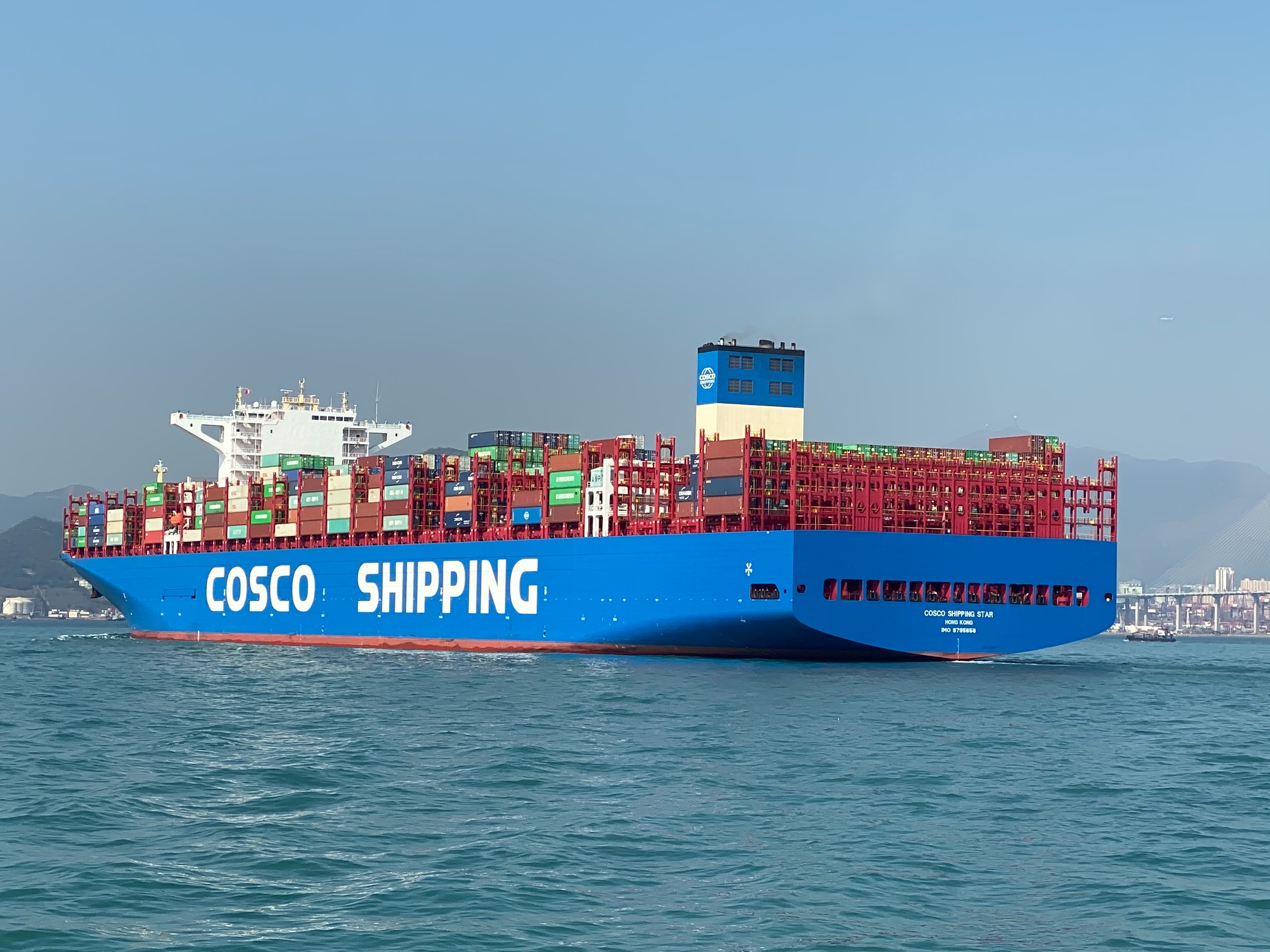 In an eventful pandemic year in supply management and logistics, perhaps no segment faced waters more turbulent than container shipping. That wild ride, however, culminated with a relieving exhale at the end.
A second-half surge in traffic helped result in global container-shipping volumes falling by just 1.2 percent compared to 2019, according to the Baltic and International Maritime Council (BIMCO), a Bagsvaerd, Denmark-based shipping association.
The sector began the year with uncertainty, as the International Maritime Organization's IMO 2021 low-sulfur fuel regulations were expected to lead to a fuel-price spike. Then, the coronavirus (COVID-19) engulfed the planet, leading to a 6.8-percent decrease in volumes over the first six months of the year.
However, the pandemic caused oil prices to drop, and after production resumed in China, consumer demand soared — as did ocean-freight rates, thanks to a shortage of containers in the Far East. Volumes increased 4.2 percent year-over-year in the second half of 2020, and with order backlogs likely taking months to fulfill and shippers eager to lock in long-term contract rates with carriers, BIMCO expects this year to be even better.
"The particularly strong recovery in demand for containerized goods in the U.S. was driven by a rise in consumer spending," Peter Sand, BIMCO chief shipping analyst, said in a press release, citing pandemic public-health restrictions as the main catalyst: Consumers bought more products for their homes since they were spending more time there, as well as spent less on services.
Sand continued, "As manufacturing in consuming countries has struggled to recover to its pre-pandemic levels, imports have outgrown demand for a number of goods in order to fill the gap. This development is hugely beneficial for shipping."
Most of the growth, according to BIMCO research, was fueled by a few shipping lanes, particularly the Far East to North America trade. In the second half of 2020, volumes rose by 3.6 million 20-foot equivalent units (TEUs) compared to the first six months of the year, and by 2.1 million TEU compared to the last half of 2019. At an increase of 1.4 million TEU for the year, it was the only one of the three major trade routes — intra-Asian and Far East to Europe are the others — to record growth.
The East-to-West volumes were so high and rates so lucrative that many have left the Port of Los Angeles empty to rush back to Asia. In October, 325,980 empty containers left the port, a 43.3-percent year-over-year increase. In January, exports to the Port of L.A. were down 19.5 percent, helping result in 278,580 empty containers departing, up 14.5 percent compared to a year ago.
On Monday, the Freightos China/East Asia to North America Container Freight Index was US$4,654, compared to $778 in the opposite direction. "We're experiencing one-way trade," Gene Seroka, executive director of the Port of Los Angeles, said in a press conference last week. "That has created challenges for the entire supply chain."
Last month, Drewry, the London-based global maritime research consultancy, revised its 2020 operating-profit projection for container shipping, increasing it by 16 percent to $11 billion, the highest in a decade.
While the outlook for 2021 is positive, the container shortage has created "an artificial tightness in the market," Sand said, and after it subsides, the industry will have to contend with overcapacity and other pre-pandemic challenges. "The high earnings that carriers have achieved in recent months is not a reflection of better fundamentals in the container shipping market, but rather a result of how 2020 has developed," he said.