Quantifying the Impacts of Disruptions, Large and Small
December 18, 2020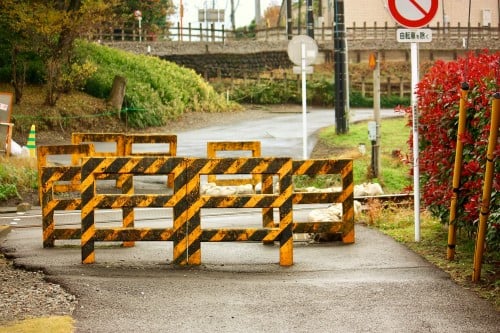 Supply chain disruption has been a constant during the coronavirus (COVID-19) pandemic. A report from Miami-based business consultancy The Hackett Group investigates the causes of disruption and impacts on supply chain performance.
According to Year-Round Disruption: The Costs and Risks for Supply Chains, disruption can come from both large-scale events — pandemics, geopolitical threats and the like — and small-scale occurrences, like inaccurate demand planning and late shipments. In conducting the research, The Hackett Group analyzed manufacturing PO data from SourceDay, measuring PO change requests for such factors as changes to price, delivery dates and quantities.
The report found that the amount of impact can differ according to the type of disruption:
1) The percentage of PO line-item changes increases during times of greater disruption — thus impacting manufacturing. In 2019, considered to be a period of low disruption, PO line-item changes averaged 40 percent. But in February, early in the COVID-19 crisis, more than 60 percent of POs contained changes.
2) On-time delivery performance suffers more during times of high disruption. While 43 percent of buyers maintained consistent on-time deliveries of parts despite disruption, 19 percent consistently fall short, and 38 percent have uneven performances. For suppliers, the percentages were 49 percent on-time, 25 percent low-performing and 26 percent inconsistent performance.
"The data suggests that company-wide performance relies heavily on the performance of key individuals, who, even when using the same tools, experience varying degrees of success," the report states. To minimize daily risk, leadership needs to better understand this dynamic.
3) Disruption can lead to three critical and costly impacts — excess safety stock, operational waste and loss of revenue — for companies largely using manual processes for logging order changes. During times of ongoing disruption, companies tend to carry 10 percent more inventory in safety stock than target levels, which results in increased inventory carrying costs. Operational waste during times of disruption can extend to decreased efficiency and production downtime, among other issues. Not maintaining consistent on-time deliveries can lead to loss of revenue and damage — or even end — client relationships.
Differing communication standards in the industry traditionally have made it difficult to obtain individual performance data, the report states, and tracking PO changes is often done manually and inconsistently — and information may not be shared in real time. Software systems that address this dynamic and link to company's ERPs can help in monitoring performance, thus reducing blind spots.
The pandemic has caused many manufacturing organizations to rethink their operations and technology to become more resilient: Adopting modern technologies can aid organizations in their quest to manage large-scale disruptions, the report states. However, when undergoing large-scale transformation projects, organizations shouldn't lose sight of critical relationships with suppliers during any type of disruption and the metrics about performance such relationships can provide.