COVID-19 Makes Clear: CLM Is No Longer a Luxury for Businesses
January 05, 2021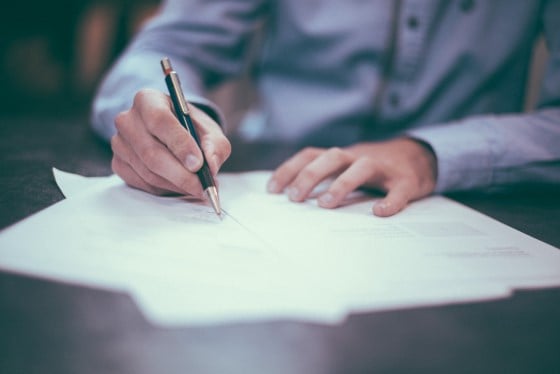 As the coronavirus (COVID-19) pandemic remains a global risk to lives and livelihoods, organizations are continuing to pursue and implement mitigation measures, including the development, maintenance and accessibility of pandemic-proof contracts.
A recent study by Cambridge, Massachusetts-based market research Forrester Research found that contract-management software has undergone a dramatic shift — from an important business application to a critical-to-have solution. Accordingly, organizations must focus resources on improving contract life-cycle management (CLM).
The Forrester study stated, "C-suite executives have increased their involvement in everything from CLM strategy to reviewing data and benchmarks from a CLM system since the start of the COVID-19 pandemic." When supply chains are unexpectedly disrupted, CLM can help with contract intelligence and insight across business functions as well as improve spend visibility. During the pandemic, organizations have abruptly realized they must better protect supplier relationships and contract continuity, visibility and accessibility across the enterprise.
Pandemic Exposes CLM Flaws
When lockdowns began in March, organizations looked at contract processes to determine their levels of risk exposure. Then, force majeure — meaning that a party is exempt from fulfilling its obligation due to unforeseen circumstances — appeared as a clause, potentially disrupting how services and products would be delivered and paid for under the new conditions imposed by the pandemic. But identifying which contracts held such a clause and the extent they could be validated became a Herculean task, especially for organizations still grappling with manual contract processing.
Another realization: Multiple contract repositories made it nearly impossible to quickly access enterprise-wide contracts. Decentralized storage methods also meant that the company would be unable to extract value for things like rebates, cohesive pricing and spend data. Perhaps as a result, 43 percent of finance leadership teams have become more involved in CLM during the pandemic, according to the Forrester study.
A digital data-extraction platform offers a solution for contract-discovery capabilities. Digitization of contracts means that anyone in the organization can review contractual documents and automatically extract key metadata. The pandemic merely highlighted the functions that benefit from enhanced contractual discovery capabilities including:
Financial services, to comply with regulatory requirements
Mergers and acquisitions, to accelerate time-to-results by enabling C-suite executives to make informed decisions
Sales, to provide a single view to contractual information to improve customer relations, renewal rates and revenue generation
Procurement, to reduce costs by cancelling, standardizing or renegotiating contracts, and to ensure corporate-standards compliance
Information technology (IT), to track and manage tabular information from contracts and billing documents, and cleanse contractual data for consolidation into a single repository accessible by all users.
Standardization and Compliance
When an organization is in crisis, CLM deployments can seem daunting. When the pandemic hit, some businesses needed immediate attention. At the same time, organizations had to abide by existing standards and regulations, while compiling lessons and best practices to build playbooks for future crises. Also, legal obligations didn't stop, and teams working from disparate locations needed to access the same contracts.
Two primary areas of CLM concern emphasized by the pandemic: standardization and compliance.
Even at the best of times, businesses need to ensure compliance with laws and regulations, a process that can involve many stakeholders and partners in such areas as data security and anti-corruption policy. The challenge beyond an initial assessment is to maintain multitiered visibility, which impacts contract negotiation: Is the contract expiring? Is it being renewed? Is a new customer in negotiation?
During remote delivery and execution of contracts, compliance cannot be forgotten as other efficiencies are added. Organizations need the right data to be available for disparate teams to ensure that compliance. The most feasible way to do that is through a powerful collaboration platform that can manage CLM for the following dynamics, which have become more critical during the pandemic:
Workforce strategy planning
Centralized access for remote workers
Geographic, legal, local, national and international requirements
Supplier health and activity
IT compatibilities across the enterprise
Data analysis for decision-making
International data standards and user-friendly interfaces.
Staying competitive requires an agile and proactive solution — one that enables contract managers to intuitively and dynamically leverage the full contract repository.
Cloud-Based Solutions
Automated CLM can make it easier to locate contracts, create a searchable rendition or index, and access an automatically generated abstract containing contractual metadata like clauses governing law, jurisdiction and indemnity. A third-party digital solution also empowers stronger supplier relationships by tracking behavior or payment shifts that could be linked to supply chain shifts. For example, have current suppliers of vacuum cleaners switched to produce ventilators? Shifting operations has a domino effect on the supply chain.
The post-COVID CLM mandate for organizations will not be much different than it is now. A CLM solution improves visibility, accessibility and decision-making regardless of economic conditions — and makes it easier for organizations to pivot their operations management during a crisis.
A lesson learned is that organizations must implement a pandemic-planning team. Pertinent legal, financial, IT and supplier data for each customer and supplier should be collected and documented in a centralized data bank. This can be a massive task without the implementation of a cloud-based CLM solution.
As described in the Forrester study Prepare Your Organization for a Pandemic, it's important to put technology in place now that can support and sustain an organization through a crisis — because the goal should not be to simply get through the crisis, but to scale and grow during it.