Achieve Greater Value with Marketing Procurement
December 07, 2020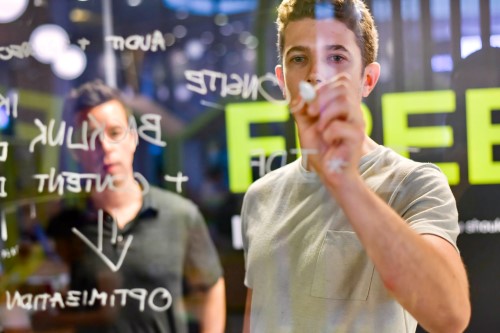 Marketing procurement contributes most value when embedded within an organization's marketing function and when that department gets involved earlier, according to a recent study by CASME, the United Kingdom-based provider of market insights, benchmarking and procurement solutions.
Despite attempts to position procurement as a strategic function that has an important role in ensuring ROI from the marketing budget, it is still sometimes perceived as being primarily concerned with purchasing goods and services at the lowest possible cost — and for prioritizing cost reduction above the need for creativity. By creating the right opportunities, procurement can add significant value to a business by implementing effective category management, minimizing risk, sharing market knowledge and delivering continued innovation.
A defined stakeholder-engagement process, with tailored "marketing-style" communication, has proved to be fundamental for allowing procurement to deliver greater improvements, remove negative emotions and eliminate the cost-cutting perception. The cost savings will naturally follow if procurement establishes (1) greater value in activities, (2) better ways of working, (3) faster speed to market, (4) the application of technology and (5) the provision of different insights or innovation to business challenges.
In the study, which was conducted before the coronavirus (COVID-19) pandemic, CASME found that only 19 percent of marketing procurement teams are benefiting from the advantages of being physically co-located within the marketing team for the purposes of strategic alignment and communication.
However, even at the best of times, achieving a suitable amount of stakeholder engagement can be challenging; particularly if the organization operates within various industries or is the parent company of multiple subsidiaries. Stakeholders will often have different requirements and expectations, and it is procurement's responsibility to determine how to deliver value while complying with organizational policies and achieving objectives.
Stakeholder Engagement Strategies
CASME's global procurement members offer the following insights on how to achieve value with effective stakeholder engagement.
One measure is to develop relationships. While there is no magic solution for convincing stakeholders to accept that procurement's role is to support their objectives and to add value, relationships should be developed, maintained and tested over a sufficient period of time.
Another is to co-locate with marketing stakeholders, even if only for half the week. The main advantage is being accepted by marketing as part of its extended team, due to close physical proximity and the opportunity to hear and see their plans and activities. Further benefits include greater alignment of business strategies and challenges, local/regional understanding, informal knowledge gathering, increased communication and the ability for marketers to bounce ideas off procurement team members.
Additional strategies include:
Create efficient communication channels between procurement and the stakeholders. Make stakeholders aware of the risks associated with bypassing the formal procurement process and selecting inappropriate suppliers.
Assist stakeholders with defining the scope of their requirements and developing effective action plans to resolve issues, including focusing on the stakeholders' business objectives.
Be willing to amend the sourcing strategies and procurement processes to meet stakeholders' requirements and overcome their challenges
Understanding the importance that each business unit places on criteria other than cost savings, such as quality and customer reach. Also, recognize that achieving cost savings can result in the stakeholders' budgets being reduced.
Present stakeholders with different supplier options and enabling them to select the most suitable to meet their requirements.
The Importance of Innovation
The best innovations reduce costs while adding value. They can be a number of small improvements or a combination that together makes a difference. They can involve internal changes or external offerings.
However, to obtain the latter, it is not acceptable to simply demand innovation from suppliers through a contract clause. To be effective, the buyer must be considered as a "customer of choice" by the supplier, and the business must be receptive to innovative ideas and not simply dismiss them as too challenging. Only when that status is in place will the supplier be confident to bring innovative ideas to the relationship.
Examples of innovation being delivered by CASME members include:
Establishing improved procurement policies and processes that enable stakeholders to purchase from approved suppliers without involving procurement
Analyzing procurement processes and the total cost of sourcing, to identify ways in which to increase efficiency and reduce costs
Identifying new, cost-effective practices that are applied in other markets and can be tested and used across the business.
CASME members are encouraging their suppliers to present innovative ideas by providing opportunities for suppliers to suggest innovative ideas during discussions regarding the scope of work, and in their responses to RFPs. They are also holding supplier forums and inviting key category suppliers to meet relevant stakeholders, providing information regarding the company's business objectives, and requesting innovative approaches that will help the company to achieve them. Additional measures include (1) asking suppliers to suggest improvements or new technology during performance reviews and (2) being receptive to implementing suppliers' innovative ideas so that they don't offer them to competitors.
Delivering Value to Stakeholders
While cost savings will always be a primary KPI, procurement can deliver additional value to the stakeholders and the business by conducting strategic sourcing. This consists of performing market and supplier analysis, evaluating the company's position in the market, monitoring and analyzing spend, managing risk, performing risk assessments and due diligence, executing compliance controls and process validation, managing the compliance of the company and its suppliers with corporate social responsibility (CSR), sustainability and environmental requirements.
Other measures:
Establishing cross-functional collaboration and financial transparency across the supply chain during the sourcing, purchasing and contracting processes
Acting as a liaison between stakeholders and the suppliers, identifying gaps in the stakeholders' requirements and suggesting additional options
Establishing and communicating supplier service-level agreements (SLAs) and KPIs, and ensuring that the correct performance management processes and penalties are applied
Negotiating payment terms and ensuring that suppliers are paid on time to maintain positive relationships
Implementing supplier relationship management programs and practices
Performing supplier site visits to verify quality and compliance with the company's code of conduct and industry regulations
Taking a key role in transformation and change management programs.
Additionally, there may be some constraints. Procurement's delivery of value may be hindered by:
Insufficient time in which to source the best suppliers, prices and service delivery
Factors like misaligned or poorly-defined objectives, stakeholder indecision and inadequate preparation
Poor project planning by the stakeholders, resulting in last-minute sourcing and purchasing as well as additional cost
Difficulties in convincing finance to approve expenditure for the best solutions for the company when less expensive options are available.
To successfully manage future demands and challenges, procurement will need to continue to work collaboratively with other business units to obtain greater alignment. Increasing the use of relevant technology and data will assist the company in adapting to changes in the marketplace and the wider economy. By having a strong focus on delivering value, cost savings will naturally occur, further establishing procurement as a valuable business partner.