UPMG2020: Workplace and Role Challenges Facing Utilities
November 18, 2020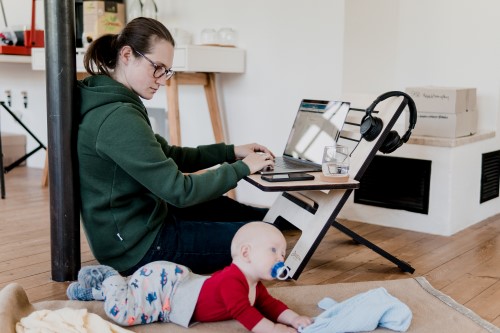 Talent and workplace challenges were among the top topics at UPMG2020, the annual conference of Institute for Supply Management®'s (ISM®) Utility Purchasing Management Group. This year's conference, which was virtual, featured three such sessions on Wednesday:
"Moving Up the Maturity Curve — A Talent-based Challenge," which featured Bryan Fuller, Executive Director, and Geoff Zwemke, Director Benchmarking, at CAPS Research, the Tempe, Arizona-based organization in strategic partnership with Institute for Supply Management® (ISM®) and Arizona State University. They talked about talent trends impacting supply management organizations and the skills gaps they face.
"Lessons Learned from COVID-19 by Utility Suppliers," a roundtable with Dave Cottenden, general manager at Ardmore Power Logistics; Markley Ward, director, contract services at AMS-PAR; Conrad Snover, president of ProcureAbility; and Ray Fields, director of national accounts — industrial at Wolseley Industrial Group. They discussed workplace-at-home and company culture, as well as technology and resource needs.
"Talent and COVID: The New Rules of Resilience in Talent Management," in which Amber Clayton, SHRM-SCP, knowledge center director at the Society of Human Resource Management (SHRM), talked about how companies can manage workplace changes brought about by the coronavirus (COVID-19) pandemic.
***
Among the talent challenges identified by Fuller and Zwemke in "Moving Up the Maturity Curve — A Talent-based Challenge": a shrinking labor force in the U.S., Asia and Europe; age factors like baby boomers aging out of the workforce; the increasing gig economy; and a data analytics talent war.
"We're seeing just the beginning of this," Zwemke said of the need — and competition — for data analysts. "The research is showing that this is only going to heat up and get more intense as more organizations start to shift toward embedding more sophisticated data analytics and use of data and drawing information from data." CAPS Research's Future Supply Chain Talent report found that "82 percent of those surveyed said they'll have positions to fill in this area," he said.
In a CAPS Research benchmarking survey, supply management practitioners at Fortune 500 companies were asked to identify the single most important type of skill in two categories: (1) strategic and leadership skills and (2) technical skills. The largest technical skills gaps were procurement analytics (mentioned by 23 percent of respondents), procurement automation (14 percent) and strategic category management (13 percent). Rounding out the top five were market intelligence and supplier innovation, each at 12 percent.
Strategic thinking (27 percent) was by far cited as the skill having the largest strategic gap, Zwemke said. Rounding out the top five: influence/persuasion (18 percent), project management (15 percent), leadership (15 percent) and stakeholder engagement (13 percent).
***
The insights from "Lessons Learned from COVID-19 by Utility Suppliers" included:
Remote-working challenges. A working-from-home guidebook has helped ProcureAbility, a virtual company with resources around the country, retain its workplace culture of camaraderie and support, Snover said. The company also tried holding fun activities to build integration, including cultural initiatives, movie nights on Zoom, social events, happy hours, and painting and cooking classes, as well as one-on-one activities. Other activities focused on physical and mental health, including a fitness reimbursement program and paid time off (PTO) rollovers.
Cottenden, whose company has conducted daily wellness checks, noted that it's important to address emerging issues before they become painful issues for employees, like issues in connecting to the company's virtual private network (VPN) from home. Other challenges for employees have been the inability to be face-to-face with customers and a "Zoom-induced haze," he said. He is cautiously optimistic that new remote measures will maintain the company's culture of collaboration, but added, "The jury out on a lot of things."
Technology benefits and dilemmas. Ward mentioned the company's responsibility in providing technology access and resources to remote workers. What technology should the company provide? What should the employee provide? Should a company pay for a robust at-home workstation? What happens after the pandemic: Do companies return to the "previous normal" or incorporate a percentage of telecommuting? There are no set answers, he said.
Fields said that technology — particularly online meetings — has helped facilitate supplier qualifications. Through Zoom, supply management practitioners can meet a supplier and live-stream the supplier's production processes and facility, he said, adding that technology can also be used to enhance supplier relationships.
***
In "Talent and COVID: The New Rules of Resilience in Talent Management" session, Clayton said that a SHRM survey about COVID-19 impacts on workers and workplaces found that more than a third of companies say they are having trouble maintaining company culture, managing telework and remaining compliant with regulations. Additionally, many are concerned about what returning to the office will look like, she said.
Before reopening, companies should execute a return-to-work, or business-continuity, plan, she said, and:
Follow federal, state and local safety guidelines
Set up an infectious disease prevention policy to protect the workplace
Have resources available related to mental and physical health
Consider how the return-to-work plan may have to be modified, which may require new ideas and different thinking about the needs of the team, business and customers.
Companies face many questions when deciding to return to the office, Clayton said. These include identifying the roles that require being on-site. For those that enable the option to work from home, she added, equipment, software and resource needs — and whether they will be company- or employee-provided — must be determined.
Clayton also offered tips to improve engagement by remote employees:
Communicate with them on a regular basis, including asking how management can help them and your expectations of them
Make sure to recognize employees for hard work to incentivize productivity
Encourage work-life balance.