Retail Supply Chains Becoming More Sustainably Responsible
November 16, 2020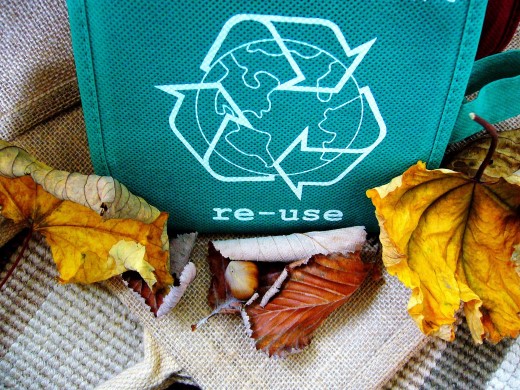 The biggest thought-leading retailers are realizing that their position in the market is more than selling products and sales margins. "It's also looking after the planet and ensuring that if they can look after the planet, in many ways, consumers will look after that business," says Tom Enright, vice president, supply chain research for the retail industry at Gartner, the Stamford, Connecticut-based global business research and advisory firm.
Speaking during the 2020 Gartner Supply Chain Symposium/Xpo — Americas, held virtually earlier this month, he said "an age of responsible retailing" is underway, adding that consumers are engaging with retailers differently than in the past. Before ordering from an e-commerce business, they want to know three things: (1) the convenience of delivery and pick-up services, (2) the cost of those services and (3) the quickness of delivery relative to their needs, he said.
Sustainability is increasingly becoming a fourth factor, said Enright, whose presentation was called "Welcome to the Era of Responsible Retailing." Sustainability is, he said, "at least an equal, if not greater consideration for certain categories of consumers," who increasingly want to know not only when their order will arrive, but how sustainable the retailer's delivery methods are. Enright cautioned that it wasn't a factor in every purchase — or for every consumer. Nevertheless, retailers can't afford to ignore it: "Speed isn't the single biggest thing (consumers) want all the time," he added.
A 2017 Edelman public relations firm report found that 57 percent of consumers are more likely to factor social or political beliefs into a decision to purchase from a brand. Other studies have shown that consumers prefer environmentally friendly brands and would consider switching to a brand that provided more sustainable packaging, Enright said.
Retailers can take actions to become more sustainably responsible, he said, including:
Offering slower, more sustainable order-fulfillment speeds, which, along with faster services, give consumers a choice. Consumers may not need an item to be delivered quickly, and might be interested in cheaper, slower alternatives — especially free ones, or alternatives that come with environmental or economic incentives like discounts on current or future purchases, he said. Slower alternatives can also benefit retailers, which may find that the extra lead time can improve fulfillment and delivery efficiencies.
Focusing on providing recyclable packaging. "Packaging today needs to be designed with its end, not just its use, in mind," Enright said. Can it be used for another purpose to keep it out of a landfill? Is it recyclable? Companies often assume that consumers won't pay more for sustainable packaging, but offering consumers a choice might be beneficial, he said.
Embracing reverse commerce (or recommerce), in which consumers (1) resell products to each other, thus avoiding the need to buy new goods, or (2) repurpose goods, keeping used products away from landfills.