COVID-19 Has Changed the Way Procurement Looks at Metrics
November 02, 2020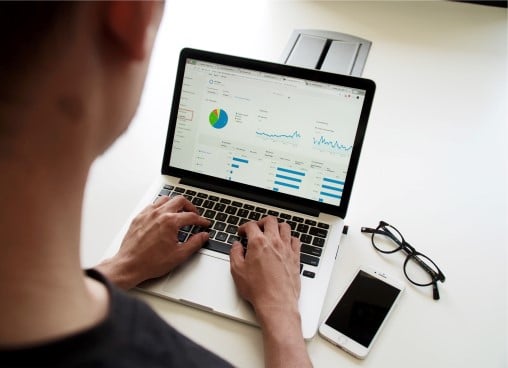 If this article appeared in January of this year, it would have focused on "metrics that matter" to all organizations, especially to supply management and procurement professionals within those organizations. Metrics like the unemployment rate, interest rates and the wider stock market indexes not only allow organizations to gauge how the economy stands; they also provide insights into underlying factors impacting business and the wider economy during periods of growth or recession.
For the supply management and procurement profession, these metrics have focused on identifying cost savings, but those functions' roles have evolved. Best-in-class organizations have identified ways to redirect resources to meet the wider needs of business stakeholders by improving how procurement looks to identify savings or manage addressable spend to hit performance targets.
The Pandemic Changes Priorities
This article appears in November 2020, however, and the coronavirus (COVID-19) pandemic has made the world a different (and troubling) place. As we've all experienced, business plans have completely shifted in the interest of self-preservation and continuity.
On a personal level, vacations have been canceled, and the process of returning to school has varied from state to state and county to county. For businesses, the conference and seminar circuit has completely shut down; non-essential travel or activity in the corporate office has been on hold.
Despite stabilization of some elements of the economy, no one could have predicted the U.S. unemployment rate soaring from 3.5 percent in February to a high of 14.7 percent in April, or initial nosedive of major markets in March. With the increase in coronavirus cases expected as cold weather hits the U.S., economic numbers may once again take a negative turn. While volatility is driven by several factors that can create bull and bear economies, such cycles can generally be anticipated or planned for.
But even in this digital age of big data and growth in predictive artificial intelligence (AI), COVID-19 has taught us a harsh lesson in the importance of agility: How do you adjust for disruptions when they aren't even on your radar?
Metrics that Matter
The Procurement Metrics that Matter in 2020 report by Boston-based supply management research and advisory firm Ardent Partners surveyed more than 300 CPOs from a variety of industries. Sixty percent of respondents describe the impact of COVID-19 as "significant to extraordinary." Nearly half (49 percent) of CPOs indicated improving internal collaboration and communication as their top agenda. While not called out in the study, this shift may reflect the acceleration to a remote workforce, with information-access, approval-processes and mobile-accessibility issues not fully addressed.
At 41 percent, pursuing digital transformation by adopting new technologies or enhancing existing ones ranked as a lower priority than collaboration and communication. The implication: Tools like AI are important, but proficiency in the basics — like approving POs and making decisions regarding suppliers on the brink — is critical. Risk management is lacking; only 34 percent of all businesses claim to have an active supplier risk program in place.
However, a number of trends over the past decade have pushed procurement organizations to seek newer ways to contribute value, including investing in cloud/software-as-a-service (SaaS) technologies, addressing supply chain diversity and sustainability and, more recently, adopting digital-transformation initiatives that align with wider business goals. These moves can help a company become more agile and better address crises — anticipated and unforeseen.
What's next for procurement?
As we look at the future, procurement will continue to adjust to a world focused on cost-centric measures. In this regard, Ardent Partners projects that, through the end of the year, sourcing volumes will increase dramatically as prioritizing cash flows, increasing cost savings and improving supply chain visibility become the top three CPO concerns amid COVID-19.
We may someday look back and ponder on the impacts of COVID-19 as a one-time event, but the lessons about supply chain vulnerabilities will be likely stay with us for a lifetime.