Report On Business® Roundup: September Services PMI™
October 05, 2020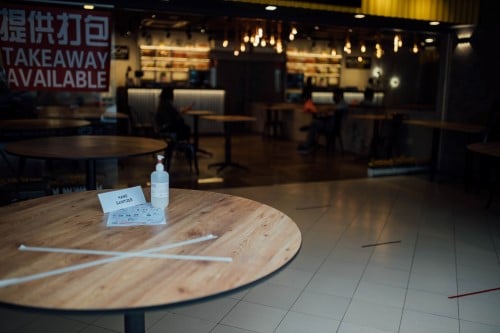 While much of the data in the latest Services ISM® Report On Business® was positive, it also reflected the reality amid a coronavirus (COVID-19) pandemic that is showing no signs of slowing in the U.S. — and, until it does, will maintain a vise-like grip on the economy.
The Services PMI™ of 57.8 percent in September exceeded analysts' expectations and reflected non-manufacturing growth for a fourth straight month. While the rate of change in sector growth is encouraging, the actual level remains well below its pre-pandemic status, and there are still operational disparities between industries. Until that gap closes in a services sector that makes up almost 90 percent of the U.S. economy, a full recovery will continue to be elusive.
BMO: A surprising upturn in the #ISM #services index suggests the U.S. #recovery is holding tough in the face of new restrictions and anxiety about the virus. The ISM non-manufacturing index Unexpectedly rose to 57.8 in September from 56.9 in August. #usecon pic.twitter.com/DInmtqK5Eh

— Don Curren (@dbcurren) October 5, 2020
"It looks like everything is rosy, but we're still below where we were," Anthony Nieves, CPSM, C.P.M., A.P.P., CFPM, Chair of the Institute for Supply Management® Services Business Survey Committee, told reporters in a conference call. "Some industries are indicating growth, but I always point to the Accommodation & Food Services industry: Even with hotel occupancy as low as it is, it's still better than the single-digit occupancy rates during the height of the pandemic. … Even 20-percent occupancy, which is dismal, it still reflects strong growth when you're looking at change month over month."
Survey Committee respondents' comments were littered with citations of the challenges of doing business under coronavirus-related restrictions. A respondent in Arts, Entertainment & Recreation wrote that Hollywood studios' delaying of film releases and social-distancing mandates will likely lead to operating losses in 2020 and '21. A respondent in Educational Services wrote of a "drastic" reduction in revenue if students are unable to remain on campus.
The Services PMI™ data and respondent comments are not out of line with other economic reports that reveal "an increasing divide between economic winners and losers," as described by Robert A. Dye, Ph.D., chief economist at Comerica Bank in Dallas, in a memo to clients and investors. Most important, uncertainty reigns — the kind that creates a "high degree of caution regarding uncertainty in the marketplace and a reluctance to commit. Exploratory conversations are increasing, but hard orders are not," wrote a respondent in Professional, Scientific & Technical Services.
.@ISM's Anthony Nieves: Survey respondents' optimism about business conditions and the #economy correlates to whether their operations have resumed. "There continues to be capacity and logistics issues, as business volumes have increased," he adds. https://t.co/qGBcoTSjhE #ISMPMI

— Institute for Supply Management (@ism) October 5, 2020
A second round of federal stimulus is "necessary," Nieves said, adding that most businesses have exhausted the Paycheck Protection Program funds and other relief from the previous package, the CARES Act, in March. "(Stimulus) is a big issue for consumers but also for smaller businesses, where cash flow is month-to-month," he said. "The fatality rate for businesses from the pandemic will be (dangerously) high. Reports of restaurants in New York and other metropolitan areas that may (close and) never come back indicated the need for stimulus to mitigate that situation."
In other Services PMI™ news, the most notable subindex number was the Employment Index, which improved to 51.8 percent to end a six-month period of contraction. The September 30 end of the fiscal year for the federal government and many businesses impacted data, as Survey Committee respondents noted last-minute business activity and inventory adjustments.
Solid @ism report. Services employment is out of contraction as opposed to manufacturing which remains there. New orders was also strong.

"Work orders are improving rapidly. Lack of available labor is having a significant impact on our ability to fulfill orders." (Construction)

— Marco Mazzocco, CFA (@MarcoMNYC) October 5, 2020
The Report On Business® roundup:
Associated Press: Service Sector Grows For the Fourth Consecutive Month. "The U.S. services sector, where most Americans work, grew for a fourth straight month in September as the country continued to reopen following a spring shutdown. … The index had fallen sharply for three months starting in March as shutdowns aimed at containing the virus closed many businesses and put millions of Americans out of work."
Barron's: Services Sector Expands for a Fourth Month. Hiring Climbs Too, for First Time Since Crisis. "Economists at Jefferies pointed out that the employment expansion affirms the services sector's broader rebound. 'Employment was showing that the pickup in activity was (despite) that more firms were letting go of workers than bringing them back on,' they said. "Much of this concern is abated by this month's report (though it is only one month).' "
New orders, in particular, rose +4.7 points to 61.5, suggesting continued recovery. Employment rose +3.9 points to 51.8, finally stabilizing back into recovery. Both supplier deliveries and order backlogs have eased, suggesting a reduction in supply chain disruptions. pic.twitter.com/nhmRFBqZWb

— Patrick Chovanec (@prchovanec) October 5, 2020
Bloomberg: U.S. Service Industries Expand More Than Forecast on Orders. "Improving orders and business activity are encouraging more service providers to add to head counts. The figures, in combination with an improvement in the group's manufacturing gauge, suggest the economic rebound is gradually broadening, even if activity remains below pre-pandemic levels in various sectors."
Dow Jones Newswires: U.S. Services Sector Continues Its Recovery in September — ISM. "Economists polled by The Wall Street Journal expected the indicator to come in at 57.0. As in the services sector, the (ISM Manufacturing PMI®) for September showed U.S. factory output continued its recovery."
MarketWatch: U.S. Service Economy Grows Again in September, ISM finds, and Employment Turns Positive for First Time in Seven Months. "While many companies have fully reopened and are getting back up to speed, others like restaurants and airlines continue to operate under government restrictions or have suffered a deep decline in customer traffic that won't be quickly reversed. … The U.S. economy can't make a broad recovery until every industry is able to restore normal operations and customer traffic begins to return to precrisis levels."
Nice unexpected increase in @ISM Services—at 57.8 vs. 56.2 est. & 56.9 in prior month; continued strength in new orders & overall business activity … prices paid, backlogs, new export orders have cooled but are still expanding … employment notably now in expansionary territory pic.twitter.com/9ZwkPAsPNO

— Liz Ann Sonders (@LizAnnSonders) October 5, 2020
Reuters: U.S. Service Sector Activity Rises Above Pre-Pandemic Level in September: ISM Survey. "Growth has, however, shifted into low gear as businesses exhaust government loans to help them with expenses like wages and funding for a weekly unemployment subsidy for millions runs out. New coronavirus cases are rising, with a surge expected in the fall, which could lead to some restrictions being imposed on businesses in the services sector."
The Wall Street Journal: U.S. Services Activity Rose as New Curbs Weighed on Europe, Asia. "Recent global surveys of companies found that factories bounced back in September (after lockdowns) to contain the coronavirus pandemic. However, service providers — travel, hospitality, entertainment and many others — were coming back more slowly, as many consumers, wary of fresh infections and concerned about their jobs and finances, remain at home and cut their spending."
In case you missed Friday's Report On Business® Roundup on the release of the September Manufacturing PMI®, you can read it here. ISM's Hospital PMI™ will be released on Wednesday. For the most up-to-date content on the three indexes under the ISM® Report On Business® umbrella, use #ISMPMI on Twitter.