Planning for the Surge of Holiday Deliveries
October 19, 2020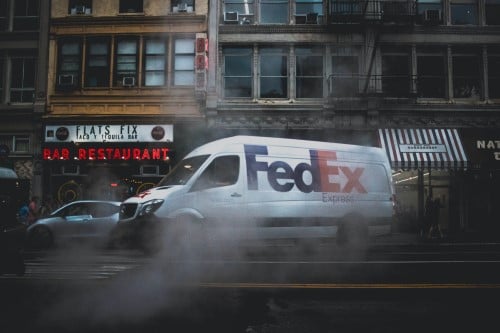 Given the expected increase in holiday season deliveries coupled with an already robust delivery environment due to high-e-commerce sales during the coronavirus (COVID-19) pandemic, how does a large delivery services company like FedEx prepare for an expected record-setting peak season?
"Risk management is second nature to FedEx," says Ryan Kelly, vice president of global e-commerce marketing at FedEx. "With all the actions we had been taking as part of our e-commerce strategy as well as careful collaboration with our customers on forecasting and monitoring before and during the pandemic and peak, we're prepared to deliver the best service possible," he says.
Those actions, which Memphis, Tennessee-based FedEx has implemented over the past few years, Kelly says, include:
Investing in technologies that enable real-time decisions that optimize virtually all aspects of the company's operations
Making residential deliveries seven days a week, year-round to optimize network capacity and enhance the customer experience
Building out FedEx Ground operations to accommodate the increase in large items ordered through e-commerce, such as furniture, exercise equipment, rugs and televisions, popular online purchases during the holidays as well as amid COVID-19
Integrating select service programs to increase the density of residential deliveries and improve the efficiency of last-mile operations; for example, package volume from the FedEx SmartPost service — a partnership with the U.S. Postal Service — has been integrated into the FedEx Ground network, Kelly says.
Additionally, the company has improved capacity through several measures. It has optimized its FedEx Ground service's capacity by expanding and adding package sortation at select facilities and repurposing SmartPost facilities for Ground package sortation. It also has worked with customers on direct inject and short-haul solutions, Kelly says.
New facilities, planned since the beginning of fiscal year 2021 (which began in June) through peak season, also will add more capacity. Plans include (1) six regional sortation facilities, strategically located to serve large e-tailers in short-haul solutions, (2) four new automated stations (3) eight new or expanded large package facilities and (4) expanding more than 50 facilities with additional material handling equipment and automation.
"We are offering new technology to our independent service providers so they can make dynamic decisions about how best to run their businesses each day in terms of staffing and vehicle needs as well as optimized routes," Kelly says. "Our new route-optimization technology provides near real-time data that service providers can use to optimize route planning. Service providers can also use this data to make decisions regarding their vehicle mix and workforce to accommodate the increase in both small and large packages and respond to local market trends." The network-wide rollout of this technology will be completed prior to peak season, he says.
FedEx also has announced plans to add 70,000 seasonal workers to handle the holiday package surge; it hired 55,000 for the 2019 holiday season.