Holiday Shopping and Spending, Pandemic Style
October 26, 2020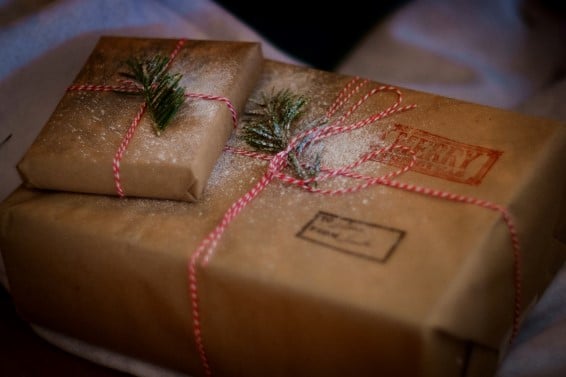 The coronavirus (COVID-19) pandemic has far-reaching supply chain impacts, including how people are expected to shop this holiday season.
With wariness of in-store shopping cited by more than half of respondents of the annual retail survey by London-based professional services network Deloitte, online shopping is expected to reign supreme. About two-thirds of holiday budgets are expected to be spent on e-commerce purchases.
Still, consumers are likely to be cautious when shopping for the holidays — the 2020 Deloitte Holiday Retail Survey: Reimagining Traditions found that spending is expected to be down 7 percent from 2019, averaging US$1,387 per household. Nearly four in 10 respondents (38 percent) say they plan to spend less on the holidays, a level not seen since the Great Recession, Deloitte says. Half of those cite concerns over the economy, according to the report.
Safety concerns, including the desire to social distance, are apparent in other findings: Nearly three-quarters (73 percent) of respondents plan to use contactless shopping methods like package delivery by traditional carriers. Also, curbside pickup use is expected to more than double this season.
The survey found that some spending is expected to shift to non-gift purchases like furniture for celebrations at home ($435, up 12 percent year over year), while a 34-percent drop in holiday socializing away from home (including travel) is expected.
"In this season of uncertainty, price, value and convenience continue to be top considerations for consumers, as is the desire to get creative with how they celebrate the season with family, friends and pets, no matter the circumstances," Rod Sides, vice chairman, Deloitte LLP, and U.S. retail, wholesale and distribution leader, said in a press release. "As travel spend declines, retailers will likely benefit (through) a higher percentage of total holiday spend. The key for retailers is to stay flexible and offer options that appeal to consumers' changing behaviors and address their evolving needs. Those that do will likely be better positioned for a bright holiday season."
The report offers strategies for retailers, based on four categories of holiday shoppers:
Efficient, accounting for 24 percent of shoppers, with a makeup that is 58 percent male, is expected to spend an average of $1,061 this season. This consumer considers shopping a task and tends to shop later in the season. Retailer/e-commerce tip: Make sure to have plenty of stock in December.
Deals (36 percent of shoppers) is expected to spend an average of $1,268. More than a third are expected to come from middle-income households. These consumers often find deals through social media. Retailer/e-commerce tip: Capitalize on deals branding.
Conscious makes up 18 percent of shoppers, three-fifths of them 44 years old or younger. They are expected to spend an average of $1,530, much of it on socially responsible gifts. Retailer/e-commerce tip: As many in this category are concerned about the pandemic, emphasize safety measures.
Festive, accounting for 27 percent of shoppers, is often older (almost half of this group are 55 or older) and has a larger pocketbook, with an average spend of $1,652. Retailer/e-commerce tip: "Offer a good assortment of toys — the festive shopper plans to spend 34 percent more than average on toys and hobbies," the report states.
What are shoppers likely to purchase? According to the report, clothing and accessories are expected to account for 21 percent of sales, followed by gift cards at 19 percent, foods and beverages at 14 percent, and two categories — electronics and accessories, and toys and hobby supplies — at 13 percent each.