Examining What Post-Pandemic Workplaces Will Look Like
October 04, 2020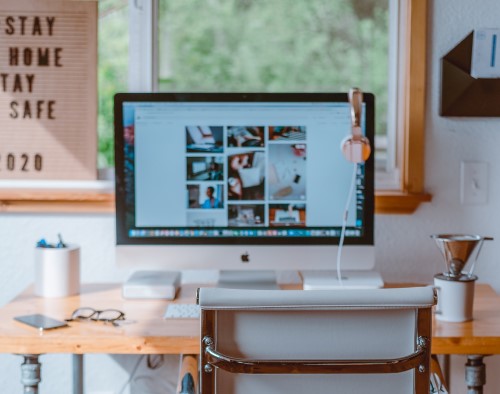 If you're like many supply management professionals, you've been working full-time (or nearly full-time) from home since the start of the coronavirus (COVID-19) pandemic. And while you've been productive — and maybe even overly so — you might be missing the camaraderie and collaboration of in-office experience and that may be lacking in virtual settings.
You're likely to get the opportunity to return to the office, at least on a part-time basis. While organizations expect remote work to remain a component of the post-pandemic workplace, they also believe there will be modifications: Many companies will develop hybrid models in which employees are not in the office every day.
A survey of 800 executives in eight countries by New York-based management consulting firm McKinsey & Company found that some companies expect to increase the number of employees working remotely at least some of the time. But What 800 Executives Envision for the Postpandemic Workforce found that those levels are expected to be "far lower" that what they were during the height of the pandemic, when business lockdowns and shutdowns were the norm.
The survey noted that remote working possibilities depend on the role, and that more than six in 10 workers are unable to work remotely — they may be front-line workers helping customers, providing health care or on a production line.
Other findings:
The need for worker safety and social distancing isn't going away soon, and eight in 10 (83 percent of respondents) said they expect to increase the number of health and safety roles. Of these, nearly three in four (73 percent) plan to hire more people to manage on-site physical distancing and sanitation. The survey notes that robotics could be useful in this area.
Facilities-management roles — particularly in the areas of ventilation, elevator operations, catering and custodial services — also are likely to increase. "Gone is the coffee bar, replaced perhaps by a station where temperatures are taken," the survey noted.
Adoption of digitization and automation technologies has accelerated. In tandem with the increase in remote work, use of technologies like videoconferencing that assist employees in collaboration and interaction has accelerated, according to 85 percent of respondents.
Demand for contractors and temporary workers will increase.