Discovering the Value of Automation
September 16, 2020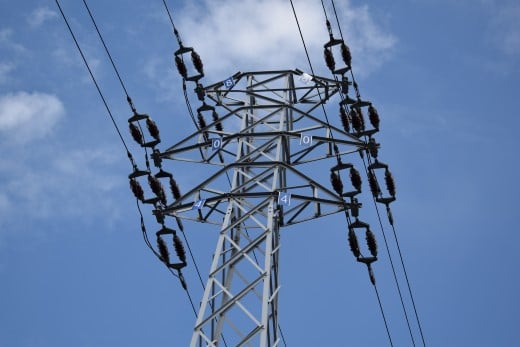 For a company already driven by lean principles, automation has added another layer of efficiency and value for WESCO, a Pittsburgh-based electrical, communications and utility distribution and supply chain solutions company. It has increased workplace productivity, improved scalability and created additional value for suppliers, customers — and employees.
"Over the years, we pushed traditional automation to its limits, optimizing and digitizing our internal processes," says Max Ioffe, WESCO's director of global supply chain optimization and leader of the intelligent automation center of excellence. "However, we could not automate a substantial volume of repetitive manual work happening within our business systems or inside customer or supplier portals."
That challenge drew WESCO to robotic process automation (RPA). "RPA allowed us to automate steps that are performed within our transactional systems or inside customer or supplier portals, taking the highly manual, repetitive tasks away from our employees to be handled by robots," Ioffe says.
He adds: "Employees who previously spent part of their workday on manual tasks now have time for more strategic and creative activities, analyzing data and creating value for our suppliers and customers." This shift increased employee productivity, but it also removed monotonous and tedious work that no one liked doing, resulting in much happier and more engaged employees, Ioffe says. WESCO took it a step further, creating the Citizen Developer program that provides RPA training to select employees and empowers them to create RPA scripts to automate their own tasks. This is taking automation culture in WESCO to the next level and giving employees the skills of the 21st century, Ioffe says.
WESCO, whose automation initiative was selected as one of Supply & Demand Chain Executive's Top 100 Supply Chain Projects for 2020, has realized other advantages of the RPA automation, including error and risk avoidance. "RPA is consistent: It doesn't skip a step, improvise, or do something that's not in the instructions. It simply follows a script," Ioffe says.
Automated processes are easy to scale up and down, something that has been brought to the forefront during the coronavirus (COVID-19) pandemic. "Sudden spikes or drops in transaction volume or employee availability are easy to handle if the process is automated — it's the bot that is twice or half as busy," he says.
The pandemic has highlighted an unexpected benefit of RPA, Ioffe adds. "With employees working from home, there are internet access and connectivity considerations," he says. "Some employees live in an area where they don't have reliable high-speed internet, making it difficult or very time-consuming to enter or process large amounts of data. By quickly automating these steps with the bots that are working within the corporate network, we removed that slowness and enabled more employees to work from home."
The benefits of intelligent automation go beyond productivity, Ioffe says. "It's about creating an opportunity to deliver more value to customers, suppliers and our own employees," he says. "The key is in selecting the right processes. Automating what's achievable — what's easy to automate — is going to bring great successes. (On the other hand), trying to automate processes that require a lot of decision making, judgment calls or non-standard inputs will end in disappointment."