'Meaningful Work' Drives 2020 Shipman Award Winner
August 18, 2020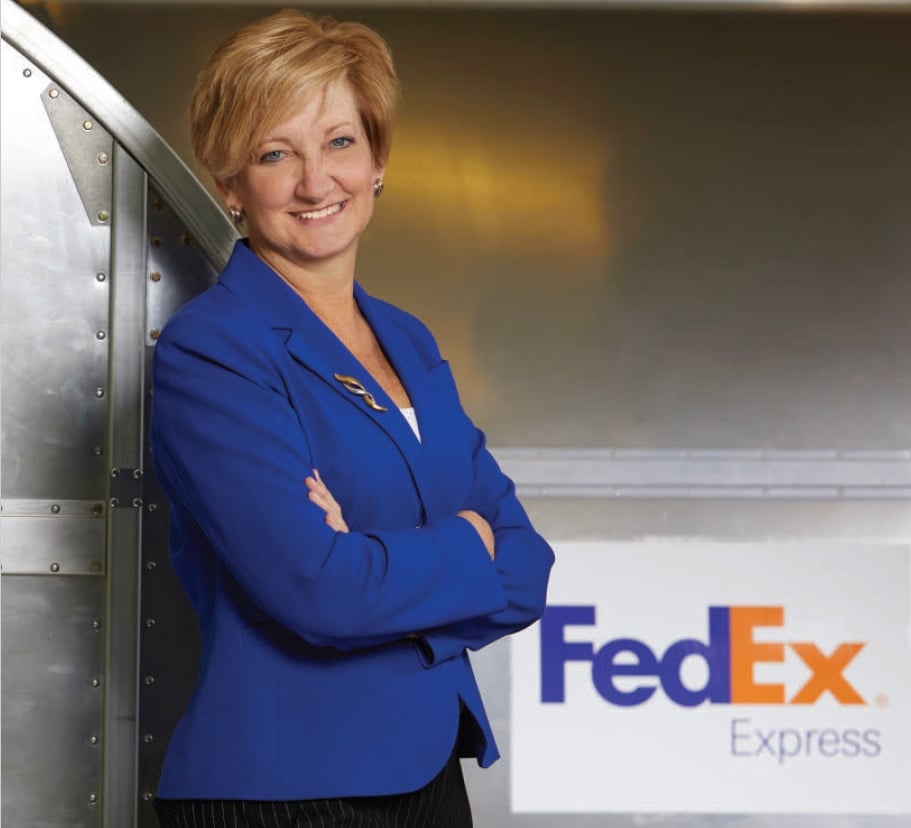 For recipients of the J. Shipman Gold Medal Award, the profession's highest honor comes with a moment in one of its biggest spotlights: a high-profile session at Institute for Supply Management®'s (ISM®) Annual Conference.
This year's Shipman Award winner was unable to enjoy the Conference exposure after the coronavirus (COVID-19) pandemic led to the cancellation to ISM2020 in Boston in April. So, Sue Spence, MBA, vice president, sourcing, procurement and disbursements at FedEx Corporation, was recognized last week with a virtual "fireside chat" with ISM CEO Thomas W. Derry that was slightly lower profile but no less illuminating and inspiring.
Spence's selection was based in big part to her designing and overseeing the centralization of global sourcing and procurement operations at FedEx, the shipping behemoth that has more than 475,000 employees and connects 99 percent of the world's gross domestic output. Shipping companies have been of paramount importance in getting personal protective equipment (PPE) and other medical supplies to those in need, and FedEx can't do that without procurement professionals getting the company what it needs — which founder, chairman and CEO Frederick W. Smith conveyed to Spence about a month into the crisis.
The account of their conversation serves as a motivational speech for supply managers at companies of all sizes: "(Smith) said, 'You know, you're keeping this company running.' And I was just speechless," Spence said. "And I was able to tell the team that was working around the clock on the pandemic, as well as those pitching in to cover roles. … We're keeping FedEx going, and it's helping save the world by delivering test kits and other things that are needed. So, who doesn't want to be part of that? That's what drives us. We love saving money and getting (recognition), but what matters most is meaningful work."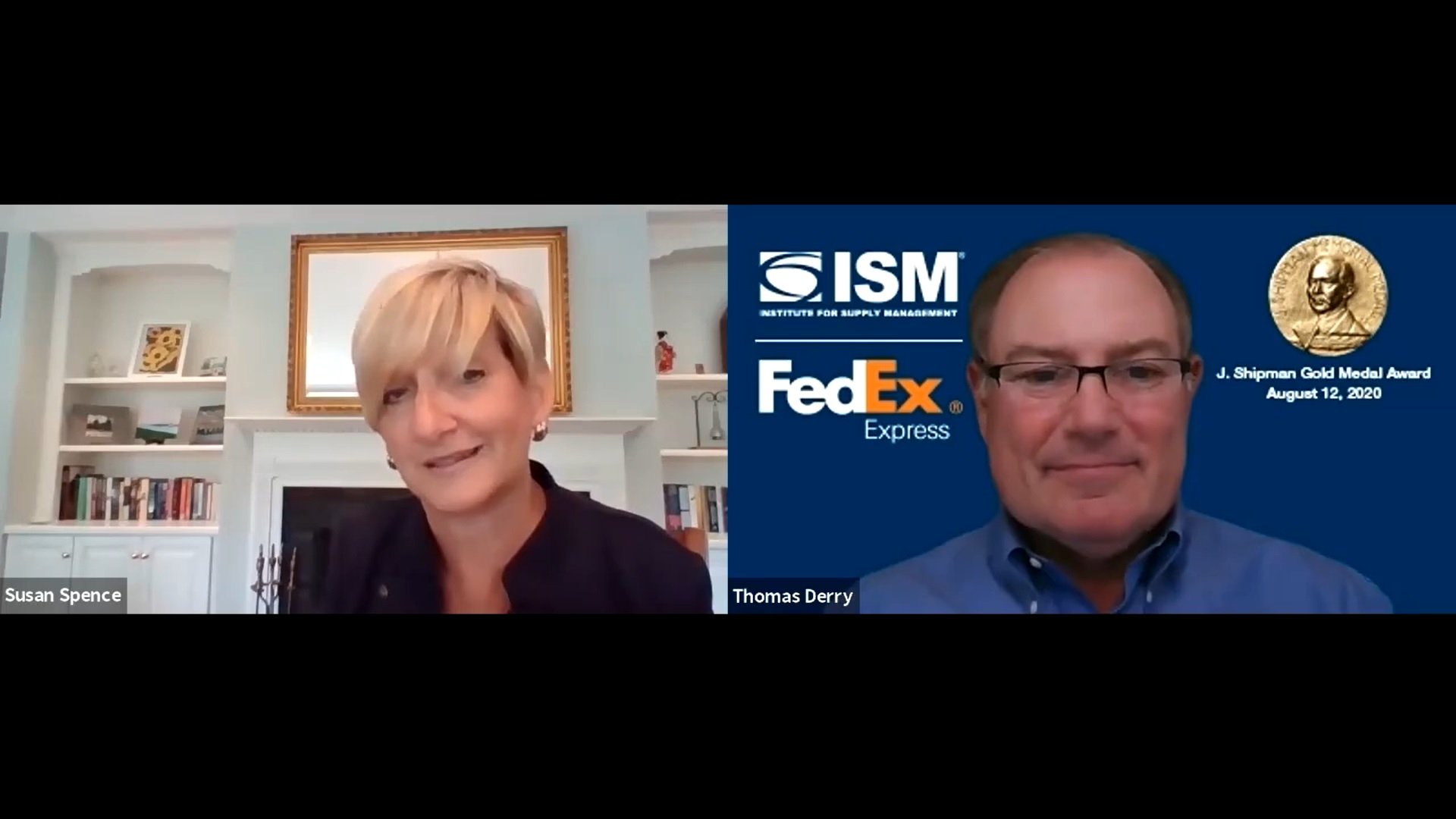 Sue Spence, MBA, the 2020 J. Shipman Gold Medal Award winner, conducts a virtual "fireside chat" with ISM CEO Thomas W. Derry.
On March 3, Spence spoke with Inside Supply Management® about the Shipman Award and other procurement and logistics topics, including the coronavirus. "I reread my (comment), which suggested it was like any other crisis," Spence said last week. "Well, not quite. It may have been true at the time." A week after that interview, the World Health Organization declared COVID-19 a pandemic, and by the end of the month, national emergencies were declared in several countries, and a third of the world's population was living under some form of a lockdown.
While companies could not have foreseen the extent of the coronavirus spread and its impact on operations, Spence said, their disruption plans should have: "That's what business-continuity plans are for — to assume the worst-case scenario."
She added: "Even in February, I could not contemplate it. And guess what? One month later, we decided we had to send people home and figure it out. If I had personally counted on (something of this magnitude) happening — even if it seems nuts that it could happen — I wouldn't have had the scramble I did." At FedEx, employees were transitioned to work from home, and the procurement, finance and accounting functions implemented continuity plans. "We got it figured out," Spence said, "but I don't want to get that close to the edge again."
In 2019, Spence added FedEx's disbursements and purchase-to-pay functions to her oversight functions, creating synergy with procurement and sourcing. This structure enhances FedEx's category-, supplier- and risk-management strategies, she said: "For example, you can feel really good about a deal you got and the money you saved. But if (that's being negated) by processes that are bureaucratic and wasteful, it doesn't matter. So, looking at the whole chain has been a big difference for us."
Risk mitigation has been a top-tier priority for Spence's organization, even before COVID-19; FedEx requires suppliers to submit their business-continuity plans. "We certainly want to see certain things in them," Spence said. "It's not because we think we could prevent a bad thing from happening. It's going to happen. We need to survive it and be resilient, and us pushing (suppliers) will help."
The risk-mitigation policy is for mutual benefit, Spence said: "Ninety percent of our critical suppliers are also customers."