COVID-19 Is Causing the Office to Be Re-Imagined
August 24, 2020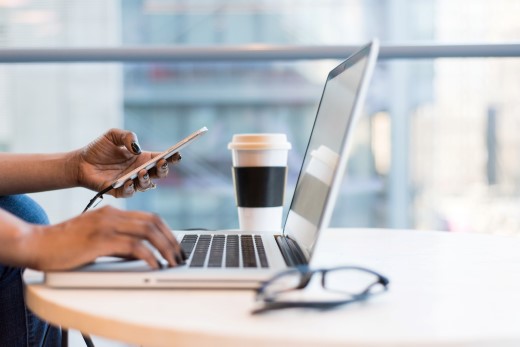 The workplace has become more individualized, as workers, especially younger ones, don't want to be tied to a generational stereotype. However, while remote working conditions resulting from the coronavirus (COVID-19) pandemic have emphasized the technology and digital differences between generations, some of those gaps have been bridged, Dan Schawbel says.
"Because everyone has to use the same platforms, that's bringing everyone together in unique ways," says Schawbel, author and managing partner of New York-based research and intelligence firm Workplace Intelligence. Speaking during a virtual discussion, "Five Generations. One Workforce: The New Normal Of Office Culture," hosted earlier this month by Reuters news agency, he says that while younger generations typically tend to be more connected to social media, older generations have become savvier, able to connect with family as well as coworkers.
"Technology is the great equalizer in this way," he says. "The technology is fusing the generations together and enabling them to collaborate in a very positive way."
Emily Graham, chief diversity and inclusion officer at FleishmanHillard, a New York-based public relations and digital marketing agency, says using technology for meetings and calls has facilitated communicating with others more directly and in a more intentional way. "It's made us more high-touch," she says.
However, some of the typical office culture — particularly small talk — has been lost, due to days filled with video meetings and no breaks in between, she notes. Because the platform is video, there is an expectation that meeting participants show up camera-ready and professional, and there is no time for small talk, she says.
Still, in today's environment, workers have had to get more comfortable with not being "on" all the time, Graham says: "I've taken pleasure in acknowledging the awkward moments on calls when I see a child run by or when somebody's husband yell in the background. We've had to … make these moments more personal and lasting."
Another byproduct of remote work: A deeper understanding of personalities in the workplace — and the energy required to engage with others. "I'm starting to appreciate and understand introverts more than I ever did before," Graham says. "In an office environment, I don't think (the differences between) introverts and extroverts and everyone in between was clear to me as much as it is now."
The energy required to engage with people all day can be diminishing for some employees, she says, noting that inclusion isn't just about generation or culture, but also about personalities and "mental space."
Graham recommends that companies or leaders arrange smaller meetings, perhaps even one-on-one calls, so that all personality types can have meaningful engagement and not be overwhelmed.
Many introverts have long desired to work remotely, Schawbel says: "COVID-19 was the gasoline that was poured on all the workplace trends and needs of the workers that we've been talking about for a decade." For younger generations, one trend has been flexibility, he notes. Now, due to the pandemic and remote working conditions, job candidates no longer must relocate to get a job, he says.
Flexibility will likely become a key strategy for companies as they develop future workplace strategies. According to Sheryl Battles, vice president of global diversity, inclusion and engagement at Pitney Bowes in Stamford, Connecticut, discussion about core principles guiding the company's strategy for returning to the office centers around, she says, "a human-centric approach guided by adaptability, flexibility and empathy." More than 45 percent of the Pitney Bowes engaged in flexible working conditions before the pandemic, she says.
The workplace will likely look different in the future. "What people have been doing (since the pandemic began) is deconstructing the work experience," Battles says, and rethinking about it from a spatial, operational and relationship perspective. For Pitney Bowes, the office will be re-imagined as to "what has to get done there versus what doesn't," she says, adding that flexibility will be a key component.