How Is Force Majeure Holding Up Under COVID-19?
July 13, 2020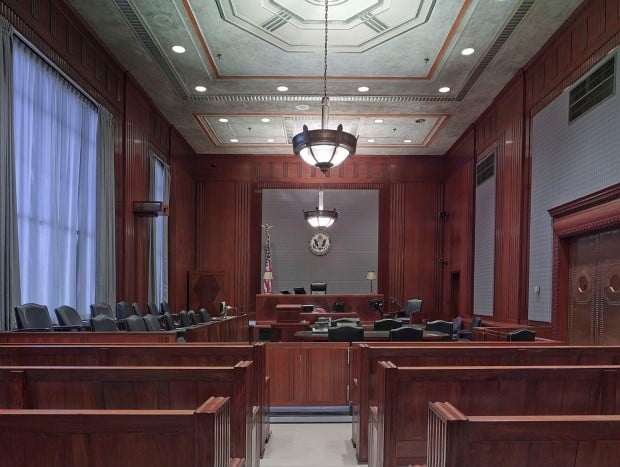 As the coronavirus (COVID-19) spread across the globe, affecting the ability of manufacturers and other businesses to fulfill contract obligations, an often-ignored boilerplate provision began making headlines: the force majeure clause. Legal commentators speculated that force majeure provisions, which allow parties to excuse or delay performance when a specified risk materializes, could relieve contract parties from required performance during the COVID-19 pandemic.
Three months have passed since the World Health Organization declared COVID-19 a pandemic, allowing greater insight as to how parties and courts may handle these issues.
Pre-COVID-19 Force Majeure Law
For contracts governing the sale of goods in the U.S. — which includes virtually all manufacturing and supply chain scenarios — the concept of force majeure is included as part of a commercial contract, whether the parties specifically negotiate a force majeure clause or not. This is the result of Uniform Commercial Code (UCC) Section 2-615, which provides that unless the parties agree otherwise, a supplier's performance will be excused if it has been made "impracticable" by "the occurrence of a contingency the non-occurrence of which was a basic assumption on which the contract was made." The same is directionally true under contracts governed by state common law, such as real estate or services contracts.
For this reason, parties, in their contracts, typically negotiate force majeure clauses that override the legal default position. Drafting appropriately tailored force majeure clauses requires planning and forethought. The events that excuse or delay performance under a force majeure clause can be broad and diverse, but they can also be narrower. There is no "standard" force majeure clause. Typically, however, force majeure clauses set forth (1) the event(s) that excuse or delay performance, (2) the extent to which performance is excused or delayed and (3) the notice requirements on the party claiming force majeure.
Force majeure clauses typically set forth a list of force majeure events, and then often include a catchall provision, such as "other acts of God" or "other events beyond the parties' control." Pre-COVID-19, litigation surrounding force majeure clauses typically centered around whether the event in question was a legitimate force majeure event, as defined by the clause, or whether the party claiming force majeure had properly invoked it, including by following all the required notice and informational requirements.
What the Courts are Concluding
The first wave of force majeure discussions and disputes appears related to real estate, business travel and conference-type events. Interestingly, force majeure claims often have not asserted that the pandemic itself made contractual performance impracticable, but that state and local shutdown orders have done so. In Palm Springs Mile Associates LTD v. The Men's Wearhouse Inc., a U.S. District Court case in South Florida, a tenant asserted that the pandemic and the subsequent government-mandated shutdown justified its temporary non-payment of rent. The landlord brought an action for both past due and accelerated rent, seeking a declaratory judgment that the force majeure provision in the parties' lease did not excuse the tenant's rent payment obligations. The landlord voluntarily dismissed the case shortly after filing, so it is unknown what the result would have been.
There are a few COVID-19 force majeure cases that have gone to decision in the federal courts, albeit on a preliminary injunction/temporary restraining order (TRO) basis, which provide some guidance as to how courts are likely to view these disputes.
In E2W LLC v. Kidzania Operations S.A.R.L., a federal-court case in New York's Southern District (SDNY), a franchisee invoked a force majeure clause in a motion for a preliminary injunction — specifically, the shutdown of non-essential businesses — as grounds to excuse its duty to open and operate children's amusement parks pursuant to a contractually agreed-upon schedule. The franchisor terminated the parties' agreement, and the franchisee filed suit to prevent contract termination, pending arbitration of the merits of the dispute.
The court found in favor of the franchisee and preliminarily enjoined the franchisor from terminating the parties' agreement. However, no written decision was issued, so the full extent of the court's reasoning is unknown. Presumably, though, the court determined that not only had a force majeure event taken place, but harm to the franchisee could not be prevented by normal monetary damages.
In another SDNY case, Viamedia Inc. v. WideOpenWest Finance LLC, the court reached a different result. The plaintiff sells television advertising to local small businesses, including the defendant, on behalf of cable television companies, and is obliged to pay an annual minimum revenue in return. When the pandemic hit, the plaintiff's most valuable advertising opportunities — which came from live sporting events, political campaigns and the automobile industry — were curtailed by state orders that cancelled events and shut down businesses.
After the defendant demanded immediate payment and terminated the parties' agreement, the plaintiff filed a TRO motion. In contrast to the E2W-Kidzania case, however, the court denied the plaintiff's motion on the ground that irreparable harm was not established.
Force Majeure Now, Under COVID-19
What these cases tell us is facts still matter in force majeure disputes, and courts will still apply the old tests. The traditional doctrine — that unforeseen economic circumstances are typically not sufficient to give rise to a force majeure event (unless the clause very clearly provides otherwise) — still applies as well.
Therefore, parties litigating these disputes must be careful to show their performance is being precluded by coronavirus impacts. In addition, if parties want immediate relief from courts, they should be prepared show that monetary damages cannot, as a categorical matter, redress their losses, necessitating immediate action.