Inside Supply Management Magazine
ROB Roundup: May PMI®
June 01, 2020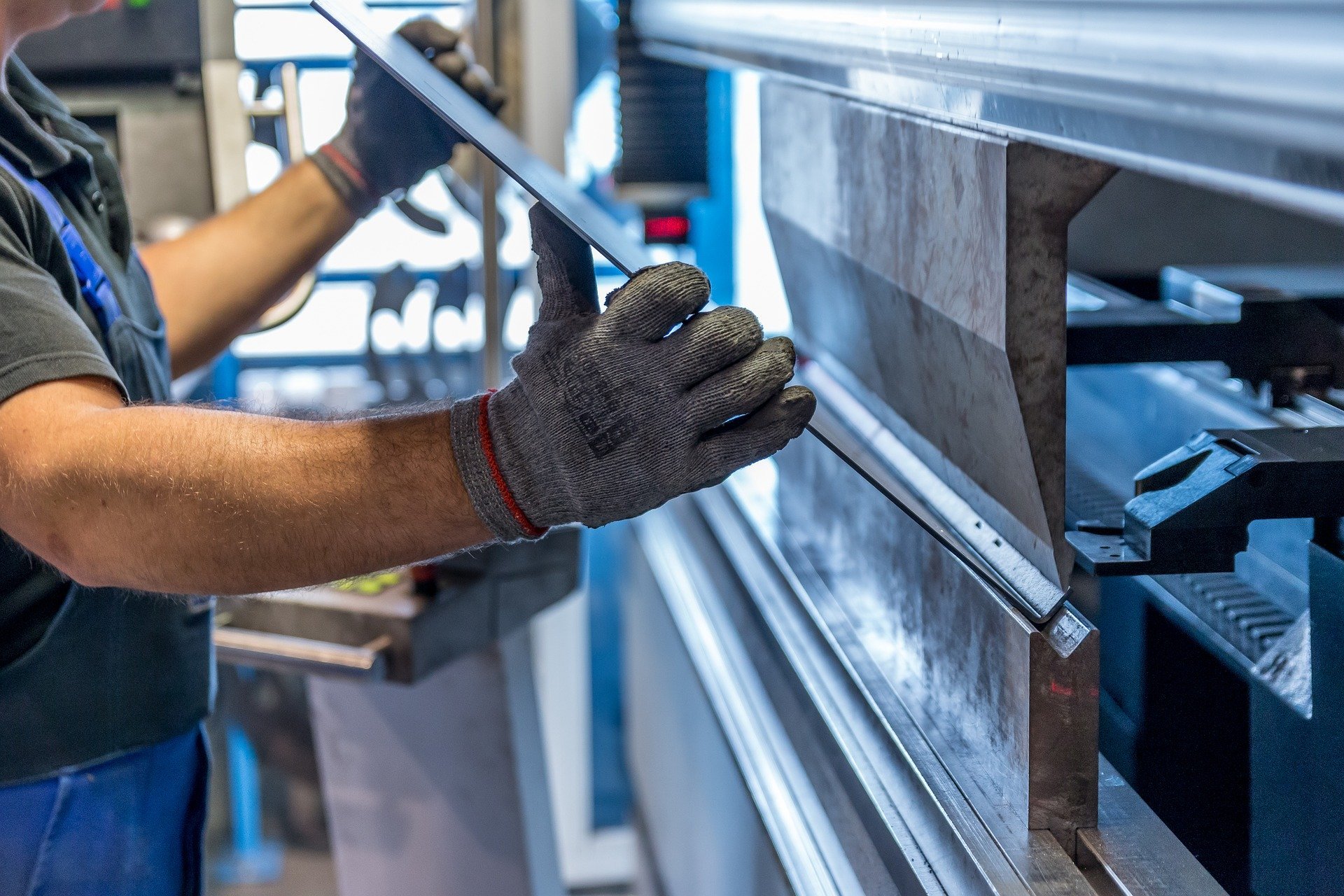 As the coronavirus (COVID-19) pandemic walloped U.S. factories and supply chains, Timothy R. Fiore, CPSM, C.P.M., Chair of the Institute for Supply Management® Manufacturing Business Survey Committee, likened the impact to a toboggan ride. And for the manufacturing sector, April felt like a slide down Matterhorn mountain.
The May Manufacturing ISM® Report On Business® was somewhat more encouraging, with the composite PMI of 43.1 percent a 1.6-percentage point improvement over the previous month. And with employees returning and production resuming as May progressed, Fiore said that toboggan ride has likely "reached the bottom." However, with temperatures still chilly and progress-impeding snow possible, optimism among Survey Committee members is cautious, Fiore told reporters on a conference call.
"The feeling is were going to see a recovery by the end of third quarter, perhaps in Q4," Fiore said. "The rate or extent of recovery is still unknown, because there has been fundamental damage in some industry sectors. The panelists feel it's not going to be a great year, and some are positioning themselves for 2021. But there's a feeling there will be a recovery, and you will start to see that in June because most production was shut down in May."
Although key ISM index ticked up slightly in May, still at very depressed level of 43.1 with employment and production only modestly above record lows. Will be a long road ahead for recovery in the sector. pic.twitter.com/XnttTrSlzH

— Steven Rattner (@SteveRattner) June 1, 2020
The May PMI® was the second-lowest number since the Great Recession, and eight of the 10 subindexes were below 50, with most in strong contraction territory. U.S. factories are by no means out of the woods, as production ramp-ups will be limited due to social-distancing requirements on factory floors. The same is true for other links in the manufacturing supply chain — including ports, docks and warehouses — that are close-proximity environments.
And if a high-magnitude second coronavirus wave hits, all bets are off. "Even if demand came back roaring, factories could not meet it in the short term," Fiore said. "Most started at a 25-percent production rate and hope to get to 50 percent soon. There's also concern about the virus showing up again in factories, which could force another shutdown."
Capital Economics: The modest rise in the #ISM #manufacturing index to 43.1 in May, from 41.5, echoes the message from the other surveys that #factorysector activity is recovering only gradually as #lockdowns have started to be lifted.#USeconomy

— Don Curren (@dbcurren) June 1, 2020
Fiore said that China — which is ahead of America in the reopening process, and where some companies report factory production capacities of well above 50 percent — can serve as a guide. "We're not going to hit 50-percent output (in June), but it will be better. … It's going to be a tough rebuild until there's a vaccine or therapy," he said. "People are concerned about their health, and companies are concerned about their employees' health."
Once again, the Supplier Deliveries Index, the only Report On Business® reading that is inversed, served as a parachute for the PMI®, though not to the degree of previous months. A Supplier Deliveries reading above 50 percent indicates slower deliveries, which typically signals high demand and healthy consumer spending, but recent sky-high numbers were primarily due to COVID-19, and they elevated the composite index.
In May, Supplier Deliveries was down 8 percentage points to 68 percent, which decreased its impact on the PMI®. Fiore said that with a "normal" Supplier Deliveries reading of 55 percent, the PMI® would have been 37.4 percent in April and 40.5 percent in May. "So, it's not a dramatic impact, but it's a clear percentage-points difference," Fiore said.
ISM manufacturing 43.1 missing estimates at 43.8.
Despite index is still a depressed level, underlying report is largely better as new orders/employment/new export orders/price paid beat estimates while (finally) supplier deliveries distortion back to more normal levels...

— Mario Cavaggioni (@CavaggioniMario) June 1, 2020
The Report On Business® roundup:
Associated Press: Survey: U.S. Factories Sink in May for Third Straight Month. "Manufacturing was already hurting before the outbreak brought the economy to a near-standstill in March. The ISM manufacturing index has signaled contraction in eight of the last 10 months. President Donald Trump's trade war with China had raised costs and created uncertainty that paralyzed investment decisions, and the world economy had been losing momentum."
Bloomberg: U.S. Manufacturing Stabilizing at Depressed Level, ISM Data Show. "While the data indicate producers are beginning to claw their way back as states begin reopening battered economies, weak export markets, record unemployment and lean capital spending budgets pose significant challenges. … ISM's gauge of factory inventories rose to a one-year high of 50.4, indicating slightly more elevated stockpiles that may limit production. Meanwhile, the index of supplier deliveries fell for the first time since October, a sign that bottlenecks and transportation delays are finally beginning to ease."
CNBC: ISM Manufacturing Misses Expectations in May at 43.1 vs. 44 Expected. "How does it stack up with history? Well, 43.1 actually isn't so bad" analyst Rick Santelli said. "April's number of 41.5 seems to be the low-water mark, so we're coming back a little bit. On a week in which we're going to get two employment reports, ISM's (Employment Index) moved from 27.5 to 32.1. So, the May read on ISM turns a corner and leaves lower numbers in the rear-view mirror. Of course, none of these indexes are in expansion mode, far from that 50-percent mark."
ING Think: U.S. Manufacturing's Long Road to Recovery: "(T)he sector is experiencing a huge contraction; it just isn't quite as precipitous a drop as in April, when the lockdowns were at their peak. The weakness in new orders is suggesting very bad news for investment spending within the U.S. economy. … It indicates that investment in equipment could easily drop 20 percent, which is not unsurprising given the low levels of capacity utilization and the hit to corporate profits from the COVID-19 crisis."
Even with some better data, however, the data reflect a sector that continues to be severely challenged. Nearly 53% of survey respondents in May said that sales were lower for the month, with 21.2% noting increased new orders and 26% reporting no change.
— Chad Moutray (@chadmoutray) June 1, 2020
MarketWatch: Manufacturers Show Faint Signs of Revival in May as Economy Slowly Reopens, ISM Finds. "The slight pickup in manufacturing is yet another sign an economic recovery is underway, but progress is likely to be slow and halting, especially if viral infections pick up again. The uncertainty is expected to linger and hinder a full-blown recovery. … 'Still very weak, but with some hope for improvement,' said chief economist Scott Brown of Raymond James."
Reuters: U.S. Manufacturing Activity Pulls Off 11-year Low: ISM. "The first increase in the ISM index since January mirrored improvements in regional manufacturing surveys in May and suggested April was the nadir for economic activity. At least 21.4 million jobs were lost been March and April. The economy contracted at a 5-percent annualized rate in the first quarter, the worst performance since the 2007-09 recession. Gross domestic product is expected to decline at a rate as sharp as 40 percent in the second quarter, which would the biggest contraction in output since the Great Depression on the 1930s."
The ISM manufacturing index remained suppressed but showed signs of improvement in May. Manufacturing is easier to reopen and run w protective social distancing measure than the service sector. The largest hurdle is weak foreign demand and supply chain disruptions.

— Diane Swonk (@DianeSwonk) June 1, 2020
The Wall Street Journal: Output Decline at Factories Eases, But Recovery Set to Be Slow. "Surveys of purchasing managers at manufacturers in the U.S., Asia and Europe offered some hope that the decline in global factory activity is starting to bottom out after the record fall seen in April. But sentiment remained negative, suggesting any recovery in the months ahead could be tentative."
The Non-Manufacturing ISM® Report On Business® will be released on Wednesday. For the most up-to-date content on the PMI® and NMI® reports, use #ISMROB on Twitter.