Inside Supply Management Magazine
ROB Roundup: May NMI®
June 03, 2020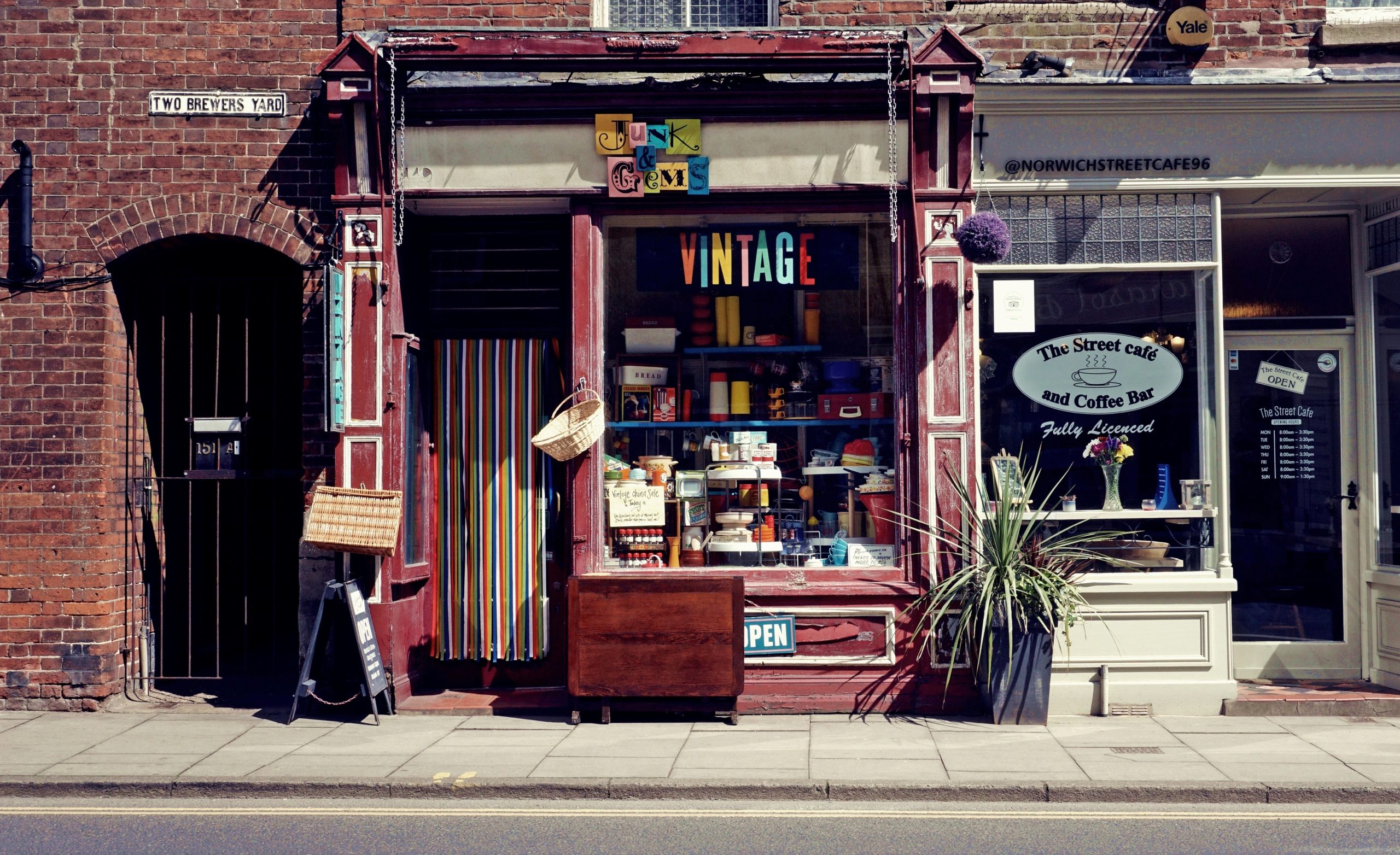 The release of the May Non-Manufacturing ISM® Report On Business® brought a ray of sunshine to the financial world on Wednesday, but employment clouds haven't lifted — and an already-arduous path back to a full reopen for many companies could be further slowed by recent protests and civil unrest in many American cities. And though it's no longer leading most news broadcasts, the coronavirus (COVID-19) pandemic hasn't gone away.
The NMI® of 45.4 percent in May indicated non-manufacturing contraction for a second straight month, but the composite number was a 3.6-percentage point increase compared to April. The Business Activity (up 15 points to 41 percent) and New Orders (up 9 points to 41.9 percent) indexes regained their pulses, though both remained in strong contraction territory.
ISM Non-Manufacturing Index increased to 45.4% in May https://t.co/x3JAH3IBwx The headline index understated the weakness in the survey. The Supplier Deliveries index once again boosted the composite NMI, but the employment index was near last month's record low. pic.twitter.com/EAU3X87JaD

— Bill McBride (@calculatedrisk) June 3, 2020
The Report On Business® data, along with Wednesday's report from ADP and Moody's that indicated private payrolls fell by much less than expected in May, helped spark a 400-point rally in the Dow Jones Industrial Average and raised hopes that the U.S. economy is climbing out of its COVID-19 crater. However, Anthony Nieves, CPSM, C.P.M., A.P.P., CFPM, Chair of the Institute for Supply Management® Non-Manufacturing Business Survey Committee, was reserved when discussing the big picture in a conference call with reporters.
"Most of the (Survey Committee) respondents indicated that they were looking forward to strategically planning for a recovery, but the recent happenings seem to be an impediment on the timing of when things will recover," Nieves said. "Hopefully, things will settle down in the next month. The contraction was slowing, and it looked like things were bottoming out, and we were recovering a bit. But that will remain to be seen with the combination of the (continuing) pandemic and civil unrest."
Wells Fargo: As Long as Virus Rebound Is Out, Bottom Is in for Services ISM
The #ISM non-manufacturing index rose 3.6 points to 45.4 in May. The details of this report suggest the economy was 'less-bad' in May than in April, though it is still likely a long-road to recovery.

— Francesc Riverola - FXStreet.com 🎗 (@Francesc_Forex) June 3, 2020
The subindex that most stood out was the Employment Index, one of four equally weighted indexes — Business Activity, New Orders and Supplier Deliveries are the others — that factor into the NMI®. It budged only slightly, up 1.8 percentage points to 31.8 percent. For a second straight month, none of the 18 non-manufacturing industries reported an increase in employment, and some of the survey respondents' comments were revealing.
One respondent wrote the company has "furloughed as much staff as possible to reduce costs due to COVID-19." Another wrote, "Terminations, furloughs, hourly reductions (and) forced vacations." Such sentiment figures to increase anticipation for Friday's federal jobs report — especially considering that, as of Wednesday afternoon, there was no explanation for why the ADP/Moody's data was so far off expectations.
Nieves also pointed out that the May NMI® was "buoyed a little bit" by the Supplier Deliveries Index reading of 67 percent, down from April's all-time high but still a lofty figure. A Supplier Deliveries reading above 50 percent indicates slower deliveries, which typically signals high demand and healthy consumer spending, but recent numbers were primarily due to coronavirus-related supply problems, and they elevated the composite index.
#ISMROB survey respondent in Educational Services: "Students participating in online education have greatly reduced on-campus need. (W)ith natural slowdown (in spring and summer) due to reduced enrollment, workload has diminished substantially." https://t.co/wTSYYQPbsW #economy

— Institute for Supply Management (@ism) June 3, 2020
Wednesday was the ninth day of nationwide protests over the death of George Floyd, a black man killed while in Minneapolis police custody on May 25. In addition to peaceful demonstrations, looting and violence have occurred, and with the turmoil beginning late in the month, its impact on businesses will not be evident in the NMI® data until June. While pointing out that the issues at the heart of the protests transcend business, Nieves said the unrest is another challenge for a U.S. services sector still wrestling with a deadly virus.
"Prior to that, it looked like we at least were finding the road to recovery," Nieves said. "All indications were, we were pointing in the direction of recovery as (COVID-19) restrictions were loosened around the country. Traffic and other things you see in commerce were picking up. So, it was getting there. But we'll have to wait and see how much of an impediment there is to the economy as the nation deals with what has transpired in the last week."
ISM services, not a total train wreck ...the 4 index components all moved in a favorable direction ..Stronger bounces than in manufacturing as we'd expect to see. Commentary points clearly to the shutdown..we gotta get back open and services, the main econ engine, will fly !!

— Marco Mazzocco, CFA (@MarcoMNYC) June 3, 2020
The Report On Business® roundup:
Associated Press: U.S. Service Sector Contracts for Second Month in May. "Any reading below 50 signals that the service sector, where the majority of Americans work, is in contraction. The April decline broke a string of more than 10 years of expansion in the services sector. The continued contraction in service industries followed a similar pattern in the industrial sector. ISM reported earlier this week that manufacturing activity remained in contraction territory (in May)."
Bloomberg: U.S. Services Index Shows Biggest Part of Economy Stirring. "The (Business Activity Index), which parallels ISM's factory production index, jumped 15 points, the most in records dating back to 1997, to a still-tepid 41. Along with an improvement in new orders, the figures are a welcome sign that the economy is stabilizing and will gradually recover from a deep recession."
CNBC: ISM Non-Manufacturing Index Slightly Stronger Than Expected in May. "For the month of May, it was better than expected," analyst Rick Santelli said. "We were looking for 44.4; fours are wild. We ended up with 45.4, a much better number, and that follows 41.8 (in April). So, very nice number."
MarketWatch: Service Side of U.S. Economy Breathes Signs of Life in May as States Reopen, ISM Finds. "Retailers, restaurants and other service-oriented companies began to recover from the coronavirus pandemic in May, a new survey shows, but business is still extremely slow and points to a U.S. economy still in a deep recession. … The COVID-19 pandemic has hit the large U.S. service industry harder than manufacturing, a reversal of the usual trend in recessions."
Among #ISMROB services commodities in short supply, with number of months: cleaning products/supplies (3), disinfectants (3), hand sanitizer (3), medical supplies (4), N95 masks (3) and personal protective equipment (PPE) (4). Still a #COVID19 #economy. https://t.co/kwHiQrZKZF

— Dan Zeiger (@ZeigerDan) June 3, 2020
Reuters: U.S. Services Sector Off 11-Year Trough; Still Contracting. "The survey's index of services industry employment edged up to 31.8 last month from 30.0 in April, which was the lowest since 1997. That points to the distress in the labor market, which is expected to be underscored by the government's closely watched employment report for May, scheduled to be released on Friday."
The Wall Street Journal: America's Economy Is Healing Slowly. "The underlying message (from the ISM® Report On Business®) is that even though restrictions to stem the spread of the novel coronavirus eased last month and more Main Street businesses were able to at least partially resume operations, the crisis is far from over. Indeed, since the majority of companies merely need to experience some tiny improvement for the indexes to snap back, it shows the economy remains deep in the woods."
In case you missed the ROB Roundup on the release of the May Manufacturing ISM® Report On Business®, you can read it here. For the most up-to-date content on the PMI® and NMI® reports, use #ISMROB on Twitter.