Inside Supply Management Magazine
The Monthly Metric: Percent of Spend Via P-Cards
May 18, 2020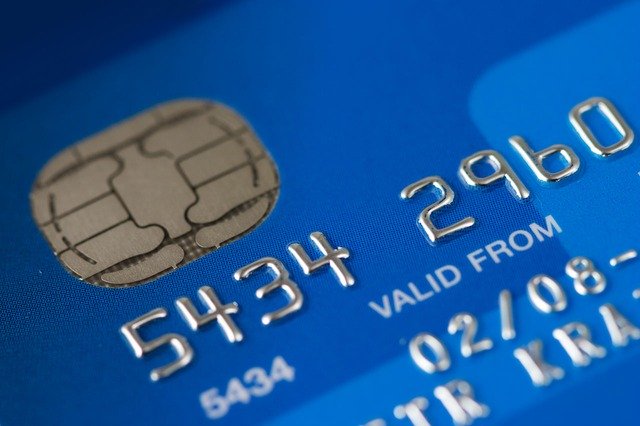 A layman would likely consider a purchasing card (p-card) critical to a procurement practitioner. After all, the name of the function is in the alternate title; p-cards are also known as "procurement cards."
And while many businesses are using p-cards — they are projected to account for more than US$400 billion in annual spend by the end of next year, according to the National Association for Purchasing Card Professionals (NAPCP) — for small, routine purchases, their use in supply management organizations has been minimal. In a profession where documenting each purchase and limiting rogue spend are of paramount importance, the potential for abuse with p-cards has made them mostly unpalatable, says Jim Fleming, CPSM, CPSD, Program Manager, Learning Solutions at Institute for Supply Management® (ISM®).
"Companies giving more personal flexibility to individuals is a concept that will only continue to grow. They want to empower employees," Fleming says. "But the downside is that there can be a lack of controls, checks and balances with p-card use. It's not an inherent lack of control; some companies haven't taken the time to define and implement systems for them. So, some companies, especially their procurement operations, pull back because they don't want that kind of uncertainty."
However, current conditions may cause p-card sentiment to change, he says: "In today's world, with the coronavirus (COVID-19) pandemic, some companies that have a need to ensure supply might take another look at p-cards and think there may be some pros to go along with the cons."
We'll discuss potential p-card use amid COVID-19 later, but the data indicates their infrequent use in supply management organizations. According to 2015 cross-industry benchmarks tracked by CAPS Research, the Tempe, Arizona-based organization jointly sponsored by Institute for Supply Management® (ISM®) and Arizona State University, percentages of total and managed spend via p-cards are in the single digits. The average total spend with p-cards was 1.4 percent; managed spend was 1.7 percent.
CAPS Research found that p-card use was most prevalent with U.S. Department of Energy/National Nuclear Security Administration contractors, with 3.9 percent of total spend and 4.1 percent of managed spend. Some procurement experts believe p-cards have a place in the function, and the coronavirus might accelerate their acceptance and use. However, Fleming says, "There are some dynamics that needs to be addressed before procurement can leverage the full capabilities of p-cards."
Convenience and Risk
By eliminating steps and paperwork, p-cards have reduced procurement cycle time by 71 percent and save an average of $63 per transaction, according to the NAPCP.
Potential p-card benefits for supply management include (1) a reduction in invoices and check payments, (2) streamlined, faster payments to high-volume suppliers and for e-procurement transactions and (3) rebates from banks issuing the cards. However, in some ways, they seem to go against procurement ideals — limiting use of the RFX toolbox, purchase orders and other checks-and-balances documentation; discouraging the seeking of the best price and terms; and increasing the risk of rogue purchases.
It's the risk element that is most problematic for supply managers, Fleming believes. This is especially true in the public sector. North Dakota state agencies, universities and school districts make hundreds of millions in purchases with p-cards, and the rules are rigid. However, p-cards have resulted in embarrassing public audits, even for miniscule purchases; a $4 beer led to a finding of recovery for the Butler County (Ohio) Convention and Visitors Bureau.
For procurement organizations that have worked for years to be a strategic and trusted business partner, a p-card misstep can be a reputation breaker. "If there's a misunderstanding or something falls through the cracks, that's a black eye for procurement," Fleming says. "To this point, procurement has opted to be on the safe side and play by the rules rather than risk being accused of not controlling spends."
Coronavirus Changes
Amid the COVID-19 pandemic, some organizations have restricted or suspended p-card use. Meanwhile, some companies report an increase in rogue spend, thanks in part to p-card use for maintenance, repair and operations (MRO) materials, according to SDI, Inc., a Bristol, Pennsylvania-based supply-as-a-service (SaaS) provider. Practitioners have been forced to use p-cards while scrambling for alternate MRO sources after supply from Asia was restricted.
More research is needed to determine if the coronavirus has raised p-card use across the procurement profession, but conditions are ideal, Fleming says. "Supply managers need to be more agile and flexible to find another supplier or a critical part because nobody planned for it not to be available, or the supplier being in a region that has been shut down," he says. "P-cards provide the flexibility to do that more quickly. But (practitioners) still have to deal with less control than they will have within their procurement system."
Once again, ISM's Coronavirus Resource Center features data and insights from ISM Research & Analytics, ISM Learning Solutions and Inside Supply Management®. The Resource Center includes the Supply Management Pandemic Readiness Toolkit, an action plan designed by Fleming to provide better supply chain visibility and transparency after a virus outbreak.