Inside Supply Management Magazine
ROB Roundup: January PMI®
February 03, 2020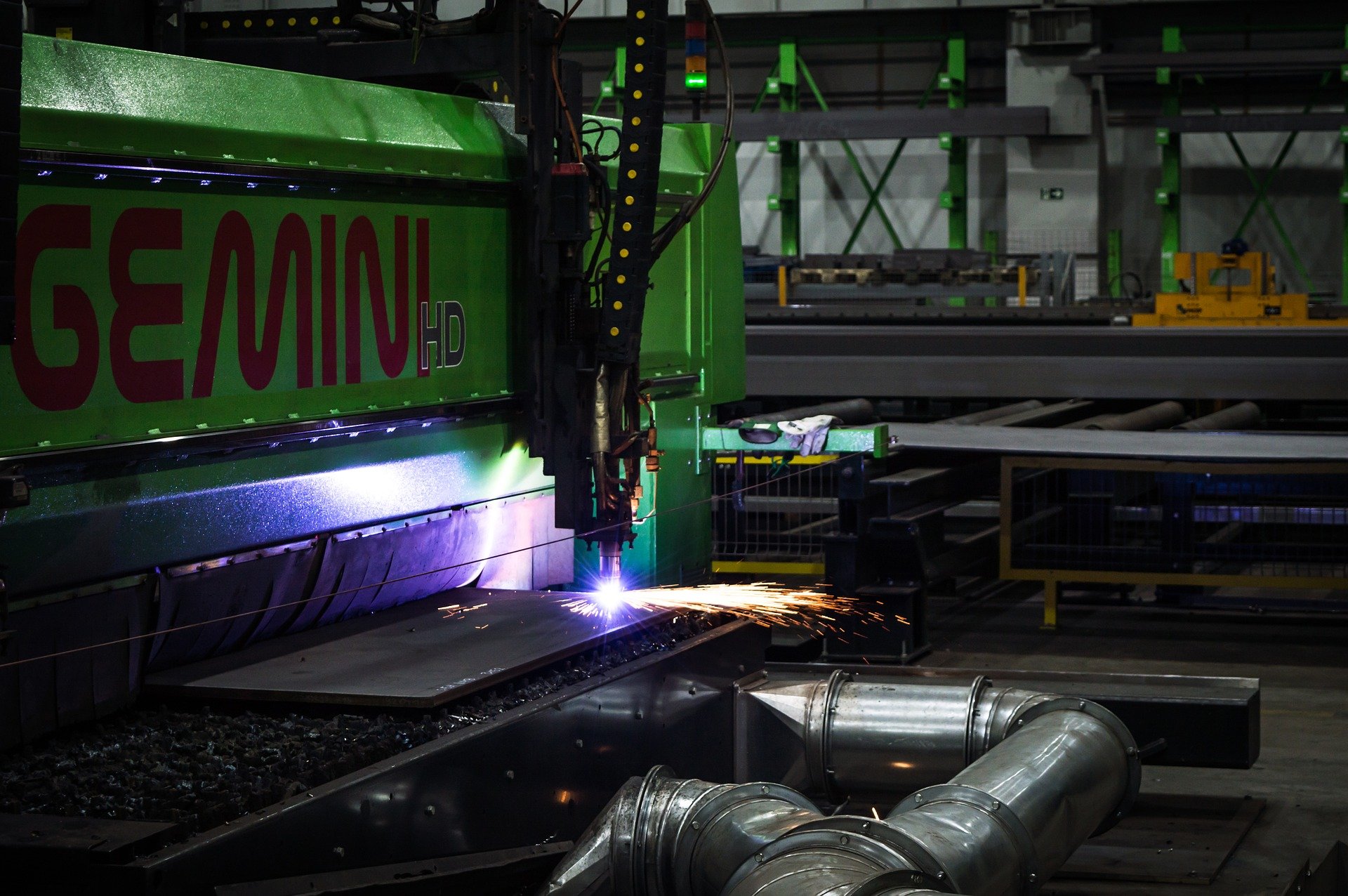 The Manufacturing ISM® Report On Business® indicated that U.S. factories were back in growth territory on Monday, with January's composite PMI® reading of 50.9 percent ending five months of contraction. However, that report came with a "C" word.
Caveat? That's true, but the bigger issue is the reason: coronavirus, which has dominated business headlines since its outbreak from the manufacturing hub of Wuhan, China, leaving companies and supply chains scrambling to adjust. Most of the January PMI® data was compiled before the extent of the outbreak — which as of Monday afternoon has killed at least 362 people and infected 17,300 globally — emerged.
Timothy R. Fiore, CPSM, C.P.M., Chair of the Institute for Supply Management® Manufacturing Business Survey Committee, told reporters in a conference call that he expects coronavirus to have "a pretty strong impact" on the manufacturing sector and the February Report On Business®. Just 2.5 percent of Survey Committee respondents' comments were related to coronavirus, Fiore said. "By the time we collected our data, the outbreak was really starting to unfold," Fiore said. "The extent of the impact on the global economy wasn't fully understood. We'll see how it impacts the numbers (for February)."
If this holds, it could signal an end to the recent manufacturing downturn. But the coronavirus shutdown in China casts a shadow over that prospect, especially should it continue.
— Patrick Chovanec (@prchovanec) February 3, 2020
Depending on the outbreak's continued severity, Fiore said, its impact on the PMI® data will mostly be felt in what he calls the "inputs" subindexes — Supplier Deliveries, Inventories and Imports. That's somewhat problematic, considering those were the measurements that exhibited weakness in January, leading to concerns that the above-50 PMI® reading is more of a one-off than a sign of sustained growth for the manufacturing sector.
ISM manufacturing index posted its first increase in six months on pick up in orders. The move up in manufacturing was welcome news but may be short-lived for firms which rely on parts from China. The coronavirus has forced plants to extend Lunar New Year closures.

— Diane Swonk (@DianeSwonk) February 3, 2020
Last month, we discussed the theory that a report's "internal" numbers change direction before the headline figure does. Fiore cited such positive December readings as the Customers' Inventories and Backlog of Orders indexes as evidence that demand was increasing, and those sentiments were realized in January's PMI®. This month, Fiore pointed to the performance of the six big industry sectors — computer and electronic products, chemical products, transportation equipment, food and beverage products, petroleum and coal products, and fabricated metal products — that make up 70 percent of U.S. manufacturing gross domestic product (GDP).
Four of the big six industries expanded in January, up from two the previous month. Most encouraging, Fiore said, was that expansion of the top two sectors (computer and electronic products, and chemical products) was driven by new orders growth. Also, trade tensions between the U.S. and China appear to have simmered after the phase-one deal was signed last month, and just 16 percent of survey comments were related to tariffs.
"Those are all good signs," he said. "Production went up with new orders coming in. … We'll wait and see how it looks in February, but there were positive signs outside the (index readings)." The manufacturing sector's level of coronavirus immunity remains to be seen.
Along those lines, employment and inventories remained negative in Jan. Hiring has now declined for 6 consecutive months. The release also notes that survey respondents were "generally positive regarding future employment potential" with the tight labor market still a concern.
— Chad Moutray (@chadmoutray) February 3, 2020
The Report On Business® roundup:
Associated Press: Survey: U.S. Factories Expand for First Time Since July. "Economists had expected another bad month in January. But new orders, production and export orders all grew last month. Factory hiring dropped for the sixth straight month but at a slower pace than it did in December. Factories, the ISM said, were struggling to find workers at a time when the unemployment rate is at a 50-year low 3.5 percent."
Bloomberg: U.S. Manufacturing Posts Its First Expansion in Six Months. "The ISM measure shows the sector is barely expanding and remains in a precarious position. A quickly spreading coronavirus threatens to damp activity abroad and adds to uncertainty about global growth prospects, while domestic demand has cooled and Boeing Co.'s production halt of the 737 Max is weighing on producers."
Good news from ISM manufacturing index, which showed manufacturing expanding in January after contracting for previous five straight months. Survey mostly predates impact of coronavirus epidemic though. https://t.co/Yys76OIYYu

— Catherine Rampell (@crampell) February 3, 2020
CNBC: U.S. Manufacturing Activity Rebounds in January. "The improvement in the ISM data likely reflects ebbing trade tensions between the United States and China. Washington and Beijing signed a phase-one trade deal last month. The deal, however, left in place U.S. tariffs on $360 billion of Chinese imports, about two-thirds of the total, which economists say will remain a constraint on manufacturing."
Financial Times: Manufacturing Turnaround Lifts U.S. Stocks. The S&P 500 climbed as much as 1.3 percent following the report, before paring those gains to 0.8 percent amid losses across energy shares. The benchmark index is coming off its worst week since August on fears over the coronavirus outbreak and its economic impact. The dollar index, which tracks the greenback against other currencies, advanced 0.4 percent. Gold fell 0.8 percent.
.@ISM® Report On Business® survey respondent in electrical equipment, appliances and components: "The annual holiday slowdown was (greater) compared to the previous three years, heightening concerns over the 2020 first-quarter forecast." https://t.co/mmSp3tda8j #ISMROB #economy

— Institute for Supply Management (@ism) February 3, 2020
MarketWatch: ISM Says Manufacturers Grow for First Time in Six Months, but That Was Before Coronavirus. "(T)he coast is far from clear, especially with the spread of the coronavirus causing nations to close themselves off to China. China is the world's largest manufacturing hub and the second biggest economy in the world. The U.S. is not immune. Some economists predict the damage from the virus could be significant in the first quarter, cutting as much as 0.5 percentage points off U.S. growth."
Reuters: U.S. Manufacturing Rebounds; Boeing, Coronavirus Loom. "(M)anufacturing, which accounts for 11 percent of the U.S. economy, is not out of the woods. Boeing last month suspended production of its troubled 737 MAX jetliner, grounded last March following two fatal crashes. The coronavirus, which has killed hundreds in China and infected thousands globally, could disrupt supply chains, especially for electronics producers."
The Wall Street Journal: Global Factory Revival in Doubt as Coronavirus Spreads. "Before the virus began to spread, economists had expected global manufacturing to steady and then pick up in the early months of 2020, boosted in part by a trade truce between the U.S. and China. That expectation underpinned hopes that global economic growth would accelerate this year, having slowed to its weakest pace since the financial crisis in 2019."
The Non-Manufacturing ISM® Report On Business® will be released on Wednesday. For the most up-to-date content on the PMI® and NMI® reports, use #ISMROB on Twitter.