Inside Supply Management Magazine
Coronavirus Exposes Companies' Supply Chain Disruption Readiness
February 03, 2020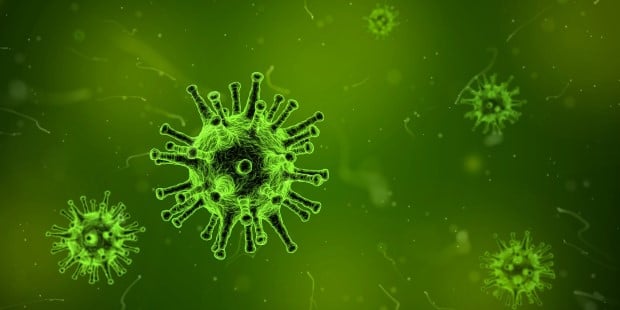 In the wake of an unexpected event — like the spread of coronavirus in China that has quarantined workers, temporarily shuttered factories, canceled flights and shaken markets — it's often said that every company's business and supply chain will be significantly impacted, says Bindiya Vakil, CEO of Resilinc, a Milpitas, California-based provider of supply chain risk management research and analytics.
However, she adds, that sentiment is inaccurate. "This event will not equally affect every company," Vakil told reporters and procurement professionals during a web seminar last week. "It doesn't. People who have more information and are better prepared have an arbitrage opportunity to get inventory from (available) suppliers and go grab it before anyone else."
In the web seminar "Planning, Preparedness, and Proactive Actions Updates for Coronavirus," Vakil said businesses should expect supply chain disruptions for three to six months. From a manufacturing and procurement perspective, such an outbreak — which has infected more than 17,000 people and killed more than 360 — could not have happened in a worse locale, given China's status as a manufacturing and logistics behemoth. "Given that this is such a vital region to supply chains," Vakil said, "it is really critical to make plans for the coming weeks and months. To do that, you need to be on top of the various scenarios."
Among the latest headlines:
•Manufacturers were already grappling with the annual slowdown for the Lunar New Year; the holiday was extended to Sunday due to the outbreak. At least 21 municipalities and regions will not resume business until at least February 10, and factories and supply chains could be operating at lower levels for months, even as they try to catch up.
•The coronavirus epicenter is the manufacturing hub of Wuhan, China, leaving companies scrambling to find alternative suppliers. "(Our) suppliers there are alternate sources, and we're obviously working on mitigation plans to make up any expected production loss. ... With respect to supply sources that are outside the Wuhan area, the impact is less clear at this time," Apple, Inc. CEO Tim Cook said on the company's first-quarter earnings call last week. Wuhan and its 11 million citizens have been under quarantine since January 23.
•The Manufacturing ISM® Report On Business® was released on Monday, with January's composite PMI® in expansionary territory at 50.9 percent, ending five months of contraction for U.S. factories. However, most of the survey results were compiled before the outbreak; next month's report should reveal a fuller impact on the manufacturing sector.
•Amid fears of a lengthy Chinese manufacturing slowdown decreasing demand for raw materials, commodity prices, particularly for copper and crude oil, have fallen. Also, Wuhan is a hub for active pharmaceutical ingredients (APIs) and medical supplies, exacerbating shortages. "API prices are likely to rise," Vakil said. "And the health-care industry is already dealing with a massive shortage of (surgical) gowns and other protective gear."
•U.S. airlines have canceled flights to and from China and Hong Kong. Cathay Pacific, Hong Kong's flagship air carrier of passengers and cargo, has cut flights by at least half through March and is facing pressure to make further reductions.
Although companies have had to deal with natural disasters that have impacted Chinese manufacturing and supply chains — including the 2003 severe acute respiratory syndrome (SARS) virus outbreak and 2009 swine flu pandemic, as well as earthquakes in 2011 and '16 — few, Vakil said, are prepared for a disruption of this magnitude. "Our biggest concern is that many professionals are starting from scratch," she said. "That's because many companies have not really invested in business continuity and pandemic-planning processes. … Change risk management and planning and business continuity are no longer optional capabilities. Those are not things we can push out until someday in the future."
The first thing that companies and supply management professionals should do? They should have done it long ago, Vakil said: mapping suppliers and the supply chain in the region. This is done primarily to assess disruption risks; in this case, the disruption event has already occurred. "You cannot — I'll repeat that — you cannot start that now," she said. "You should have already done this in the normal course of business, when there was no disruption. If you haven't done that, you're going to be scrambling."
With disruption assessments in hand, procurement organizations must determine what Vakil called "trigger points" that are clearly defined. For example, what is the contingency plan on February 11 if business resumes in China? "Set dates and boundaries, and the actions you will initiate," she said. "Make sure you know your inventory, and make sure you have a plan that is seamless across functions."
Other recommendations, Vakil said, include (1) working with suppliers and subcontractors to ensure readiness, (2) communicating procurement's response plan internally and externally, (3) training employees in emergency planning and (4) connecting the dots among suppliers to ensure common trigger points and responses.
While Vakil did not make procurement projections — that's incumbent on each company to determine, she said — she added, "We expect that the next few months will be challenging for supply chain practitioners. (At come companies), current inventory will tide them through the coming days. After that, many will experience extended lead times and supplier cancellations. If the shutdown (in China) lasts beyond February 10, there will be widespread shortages."