Inside Supply Management Magazine
Fueling Collaboration Between Procurement and Marketing
July 29, 2019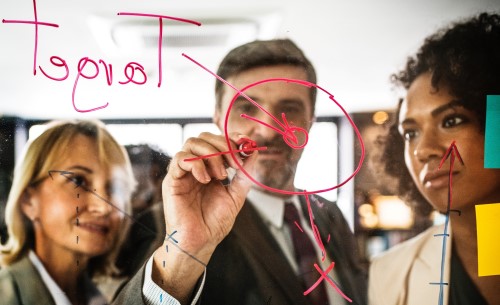 By Sarah Scudder
Sourcing professionals have long argued that they should be involved in the procurement of marketing services. And many industry experts agree that applying proven procurement principles and best practices to the marketing spend category creates substantial value for both the marketing function and the whole enterprise.
Among the benefits of involving procurement in the sourcing of marketing services:
●Support for more evidenced-based supplier selection
●Deep experience at RFX and contract preparation
●More effective contract negotiation
●Improved cost effectiveness/spend optimization
●More comprehensive and effective supplier management
●Improved spend visibility.
Despite these benefits, recent research indicates that a substantial amount of marketing spend is still unmanaged in many companies. For example, in a 2017 survey of 300 global procurement professionals, Globality, a smart sourcing platform company based in Menlo Park, California, found that most procurement departments oversee less than half of their companies' global marketing spend.
Estimates by the Brussels, Belgium-based World Federation of Advertisers are somewhat more optimistic. According to its figures, the procurement function has 50 to 80 percent coverage in the marketing spend category.
The value procurement can bring to the sourcing of marketing services depends largely on the quality of the relationship between the procurement and marketing teams. Over the past several years, that relationship has improved at many companies, but in others, it remains tenuous at best. According to the Globality survey, 24 percent of procurement professionals said their relationship with the marketing team was "challenging or somewhat challenging," and another 20 percent said the relationship was only "somewhat open."
Why the Friction Exists
Friction between procurement and marketing can exist because the two functions have different goals and objectives, different mindsets and different business cultures. Two differences stand out:
Growth versus costs. Marketing is about growth. Marketers live and breathe revenue growth and other growth-related objectives like market share and brand preference. As a result, they tend to prioritize effectiveness over efficiency when thinking about marketing programs and investments. This can create a flashpoint with sourcing professionals, who have traditionally been trained to focus on cost efficiency.
Subjective decision-making. What distinguishes marketing services from most other spend categories is the degree to which intangible and subjective factors play an important role in purchase decisions. For example, when marketers choose an agency, among the most important selection factors are (1) how well each prospective agency understands the company's brand and (2) the quality of their creative work. Both of these factors are intangible, and they must be evaluated subjectively. Most sourcing professionals are accustomed to working with spend categories that require far less subjectivity.
How to Reduce Friction
Building a collaborative relationship between procurement and marketing isn't easy, but neither is it impossible. Novo Nordisk is one of the success stories when it comes to creating and sustaining a fruitful relationship between procurement and marketing. The Danish pharmaceutical company's procurement function has been involved in sourcing marketing services for more than seven years and currently manages in more than US$500 million of external marketing spend per year, says Barry Kull, commercial spend portfolio lead at Novo Nordisk pharmaceutical company. He has been involved in sourcing marketing services since 1999.
At Novo Nordisk, sourcing professionals now participate in managing a broad spectrum of external marketing investments, including creative services, linear and digital media, omnichannel marketing programs, marketing technology platforms, market research, medical education and public relations. According to Kull, this arrangement provides four key benefits to the pharmaceutical company's marketing teams:
●Risk mitigation. The vetting processes used by the procurement team enable the company's marketers to reduce supplier risk.
●Innovation. Kull emphasized that the procurement function plays an important role in supporting innovative marketing by identifying prospective suppliers that offer new and/or differentiated marketing services or solutions. He also stressed that the company's marketing teams now rely on procurement to provide such forward-looking insights.
●Spend optimization. The sourcing team supports effective and efficient marketing by identifying appropriate opportunities for hard dollar cost savings and cost avoidance.
●Speed to contract. Novo Nordisk has designed and implemented streamlined procurement processes, including RFX processes, that enable the company's marketing teams to acquire marketing services in an expedited fashion — and thus improve marketing agility.
According to Kull, the key requirements for building an effective relationship between procurement and marketing are trust and credibility. He argues that sourcing professionals establish credibility with their marketing colleagues by (1) demonstrating subject-matter expertise regarding the supplier market and the issues and challenges facing marketing and (2) showing that they can deliver meaningful benefits to the marketing function.
Kull's advice to sourcing professionals for building a good working relationship with marketing is simple and straight forward: "Be curious. Ask lots of questions. Talk less and listen more."
Sarah Scudder is president of Real Sourcing Network, a New York-headquartered print solutions provider.