Inside Supply Management Magazine
Closing In on Digital Transformation
July 22, 2019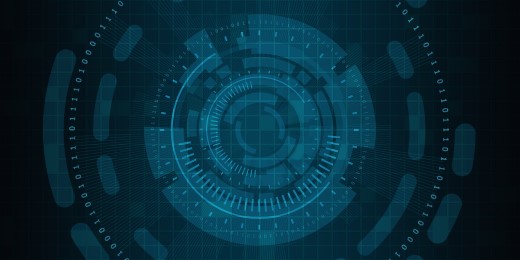 While digital transformation is top of mind for many supply management executives, organizations are slow to full automate their procurement practices.
More than half (54 percent) of those surveyed for Jaggaer's Digital Transformation in Procurement: How Close Are We? report have begun the process of digitizing and automating standard procurement processes. But only 2 percent say they have fully automated them, and 16 percent still rely on fax and paper, the report found. Nevertheless, 50 percent of the 321 surveyed procurement professionals — who represent a cross section of global public, production and non-production sectors — rate their digital knowledge as excellent or up to date.
"Our report identifies some of the most important obstacles to more rapid progress, including the lack of budget and requisite IT skills, lack of progress with data integration and lack of digital knowledge among procurement professionals themselves," Robert Bonavito, CEO at Jaggaer, a Morrisville, North Carolina -based spend-management company, said in a press release. The survey was conducted in cooperation with EdgeVerve, a solutions provider.
Survey respondents said that lack of budget was the biggest obstacle to digitizing, while lack of requisite IT skills within the organization also impeded progress. They indicated, however, that lack of senior support was generally not an issue.
The report found that respondents consider process efficiency the main benefit of digitization — with supplier management, e-procurement and e-sourcing technologies having the highest potential. The biggest challenge is lack of data integration; a single platform or unified data source would help in this area, they say.
Among other findings:
●Nearly two-thirds (64 percent) of respondents have no plans to invest in blockchain.
●Sixty-two percent have no plans for digital assistants.
●Digital investment priorities are, in order, predictive analytics, Internet of Things (IoT) and robotics process automation (RPA). Companies are interested in predictive analytics to improve their risk management and spend management and in RPA to improve procure-to-pay processes.
●Forty percent say they have automated their procure-to-pay processes.
●About a third say their priorities for the next year are quality management and supplier development. However, despite current global trade uncertainty, the report states that "supplier risk management is a relatively low priority, with well over a third of respondents stating that their organization had no plans to automate processes; only 15 percent have already automated risk management."
●Of companies that already have invested in digitization or are planning to do so in the next three years, 48 percent have four or fewer employees in tactical procurement, while 29 percent have five to 20 employees and 23 percent have more than 20.
The size of an organization — represented by revenue in the report — is a factor in adoption. Companies with smaller revenue, for example, were more likely to rely on fax and paper and less likely to have (1) fully digitized and integrated standard processes and (2) implemented smart technologies than medium to large companies, the report found.
"The majority of organizations are missing an opportunity to increase their efficiency and competitiveness," Bonavito said. He urged business leaders to provide a mandate for digital change within their procurement organizations.