Inside Supply Management Magazine
ROB Roundup: May PMI®
June 03, 2019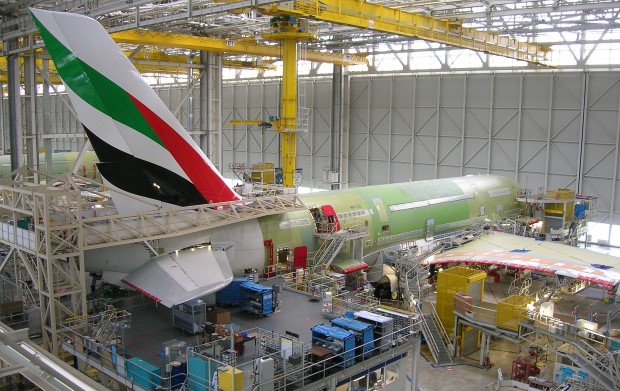 CNBC analyst Rick Santelli was going through Monday's economic data from his usual spot on the floor of the Chicago Board of Trade when he got to what he labeled the morning's "moneyball" — the May Manufacturing ISM® Report On Business®.
"Expecting a reading in the 53 camp, but a little light, at 52.1," Santelli said. "(That) will take us back a way on the last time we were at that level, to October 2016, when it was at 51.7." Noting that the Employment, Prices and New Orders indexes showed improvement, he added, "So, light on headline, but we did gain strength on some key indexes within the (composite) number."
Santelli was not the only analyst looking for a ray of reassurance in the subindexes after the composite PMI® came in at 52.1 percent, down 0.7 percentage point from the April reading.
Ian Shepherdson on the ISM reading this morning, which fell to 52.1 in May from 52.8 in April: "The details are a bit better than the headline because the new orders index, which tends to lead the other components, rose slightly to 52.7 from 51.7."

— Nick Timiraos (@NickTimiraos) June 3, 2019
Details of US ISM Manufacturing PMI better. Recall ISM equal weights five components. The drop was mostly due to weaker supplier deliveries and inventories index. New orders and employment managed to increase modestly.

— RenMac: Renaissance Macro Research (@RenMacLLC) June 3, 2019
No one examines the PMI® subindexes closer than Timothy R. Fiore, CPSM, C.P.M., Chair of the Institute for Supply Management® Manufacturing Business Survey Committee. And while there remain encouraging signs — the subindexes added up to an above-50 composite index reading, which indicated U.S. manufacturing growth expansion for the 33rd consecutive month — there are potential devils in those details.
We'll get to Fiore's concerns about the New Orders, Customers' Inventories and Backlog of Orders indexes in a moment, but the whopper of context should be mentioned first. After it appeared the manufacturing and supply management communities had to adjusted to new trade realities, President Donald Trump in May announced a new round of tariffs on Chinese goods; new levies on US$300 billion in products could be implemented by the end of June. Last week, Trump announced a 5-percent tariff on goods from Mexico starting June 10, adding a threat to gradually increase it to as much as 25 percent.
Manufacturers responding to May ISM survey cite tariffs, tariffs, tariffs as key concern going forward, across multiple industries. pic.twitter.com/M22qkimlMn
— Patrick Chovanec (@prchovanec) June 3, 2019
In a conference call with reporters on Monday, Fiore said that 41 percent of Manufacturing Business Survey Committee responses were tariff- and trade-related — and the Mexican duties were announced after the May Report On Business® was compiled. "The threat of additional tariffs has forced a change in our supply chain strategy; we are shifting business from China to Mexico," wrote a survey respondent in chemical products.
Fiore said tariffs will have a "dynamic" effect on the June PMI® data. "It's going to be a double (barrel) from where we started the month," he said. "You can't ignore $300 billion of products out of China likely coming into play. (But) the issue with Mexico is going to be much more severe. Also, there was very little notice or heads-up that this was occurring. You have that much product that could be potentially tariffed at a 25-percent level, that's a big hit to the U.S. GDP (gross domestic product). That's going to have a serious impact on growth."
The demand indexes, Fiore said, "are not headed in a direction I prefer." The New Orders Index indicated sluggish growth, and the Customers' Inventories Index — a gauge of factories' delivery of materials to customers — grew. The Backlog of Orders Index dropped 6.7 percentage points to 47.2, putting it on contraction territory for the first time since January 2017. That, Fiore said, means there's no backlog to work on, putting more strain on manufacturing production to satisfy new orders.
.@ISM® Report On Business®: New Export Orders Index returned to expansion, with "trade and Brexit issues as reasons for increased activity," ISM's Tim Fiore said. Imports continued contraction as current inventories were further tapped. https://t.co/tE4IdcWd5l #economy #ISMROB
— Institute for Supply Management (@ism) June 3, 2019
"Things have peaked out, and you add ongoing issues with China that will not be resolved in the short term, and Mexico with $350 billion dollars of very integrated goods which will be tariffed to some extent," Fiore said. "There are heavy headwinds here. … If demand remains strong, you can deal with the rest of the issues. But demand is clearly slowing."
He added: "The manufacturing economy's growth has slowed and will continue to as we close the (second) quarter."
The Report On Business® roundup:
Associated Press: Survey: U.S. Manufacturing Growth Slowed in May. "Multiple companies surveyed for the index said that import taxes imposed by President Donald Trump on China were a concern. … One chemical company surveyed said (it) would shift business from China to Mexico. But that move could be complicated by Trump announcing last week that he would apply tariffs to Mexican imports to force that country to stop immigrants and drugs from crossing the southern border with the U.S."
The ISM Manufacturing index has retraced 95% of its increase since the 2016 election. https://t.co/niGkXzxOae pic.twitter.com/yu8j4RYlGw

— Bespoke (@bespokeinvest) June 3, 2019
Bloomberg: U.S. Factory Gauge Falls to Lowest Level of Trump Presidency. "(The PMI) follows a slew of other U.S. economic data that suggest the sector was on shakier ground even before the latest escalation of tariffs between the U.S. and China began to pinch margins. … Producers, who already faced headwinds from slowing global growth and inflated inventories, may face additional fallout after Trump's threat last week to impose tariffs on all imports from Mexico."
MarketWatch: Warning Sign: Manufacturers Expand in May at Slowest Pace in 2½ years, ISM Finds. "The U.S. is going through a turbulent stretch marked by increasingly tough policies or threats of action against China and Mexico, two of the country's three largest trading partners. … The economy is expected to break a record for longest expansion ever at the end of the month, but it's expanding more slowly compared to a year earlier. That's likely to remain the case until the fights with China and Mexico are sorted out."
ISM PMI getting closer to a contraction at 52.1%. Still in positive territory. Supplier Deliveries sped up inventories slowed, both contributing to the decline in this months reading.

— Kristina Cahill (@KristinaMCahill) June 3, 2019
Reuters: U.S. Factory Activity Growing at Weakest Pace Since 2016. "(Economic) reports suggest that risks to the U.S. economy are rising due to a slowing global economy and U.S. President Donald Trump's efforts to overhaul America's relationship with its major trading partners. Trump has ordered sharp tariff increases on a host of Chinese imports in 2018 and this year, while on Friday he threatened to hike tariffs on all Mexican imports unless Mexico stems the flow of unauthorized immigrants into the U.S. Many U.S. factories depend on Mexican suppliers for goods assembled in America."
The Wall Street Journal: U.S. Factory Activity Slowed in May. "May's reading fell slightly short of economists' expectations. The index has slipped amid uncertainty around new tariffs that the Trump administration has considered imposing on imports, it was as high as 58.8 six months ago. … 'The sector can't thrive when it's being hit by new taxes at random every few weeks,' said Ian Shepherdson, chief economist at Pantheon Macroeconomics, in a note to clients Monday."
The Non-Manufacturing ISM® Report On Business® will be released on Wednesday. For the most up-to-date content on the PMI® and NMI® reports, use #ISMROB on Twitter.