Inside Supply Management Magazine
ROB Roundup: April NMI®
May 03, 2019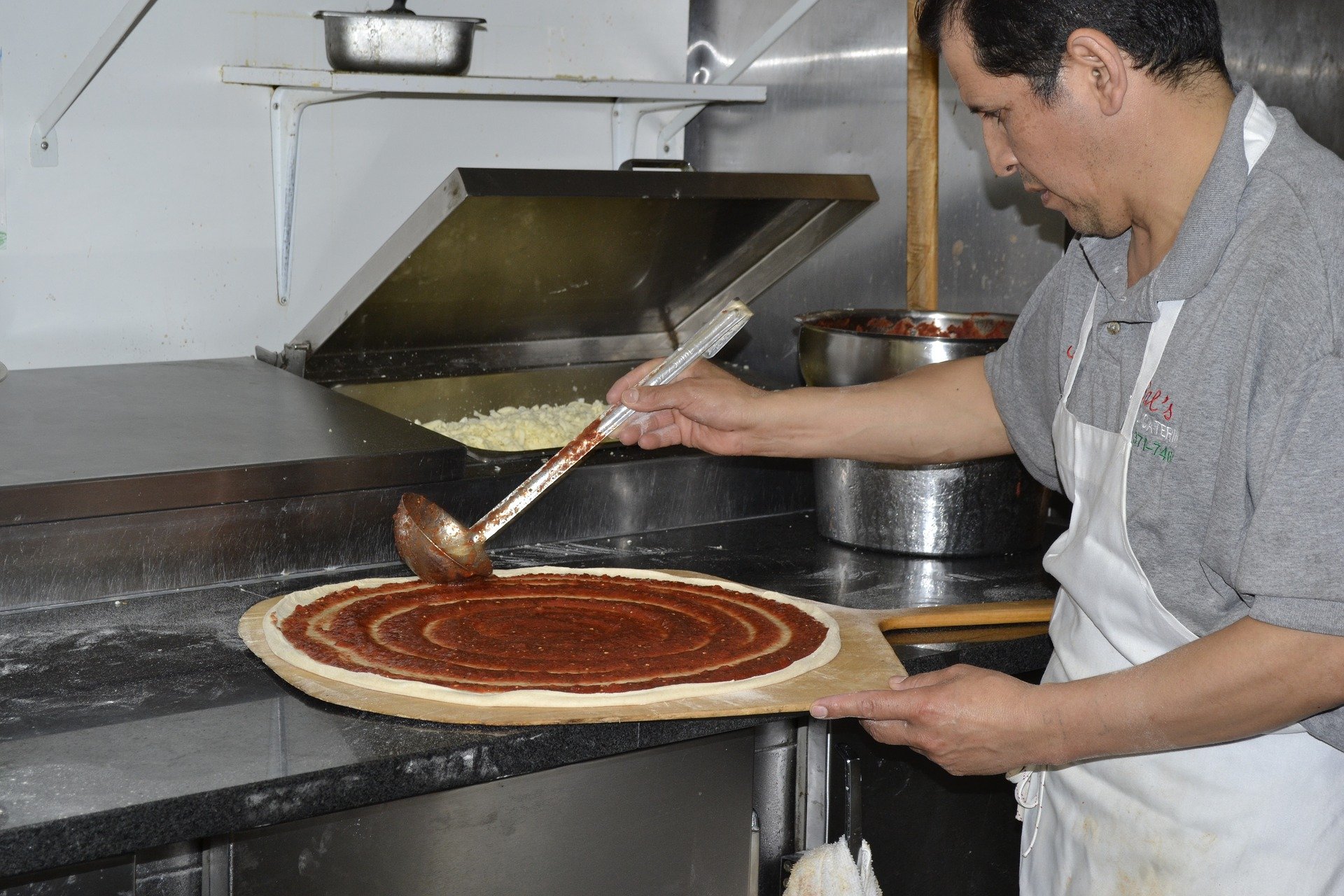 Last month, the March Non-Manufacturing ISM® Report On Business® was greeted with collective groans by the financial world. On Friday came the sequel, as the April NMI® data again missed analysts' expectations — the composite index decreased to 55.5 percent, the lowest reading since August 2017.
Slowdown in services: Survey data shows that growth slowed for the US services sector in April. ISM Non-Mfg Index slipped to the lowest reading since Aug 2017 https://t.co/VxMBH2LzNy Services PMI also eased last month to the softest pace since Mar 2017 https://t.co/LHK74MmNK1 pic.twitter.com/nn0ySy9Vqb

— James Picerno (@jpicerno) May 3, 2019
Wall Street winced, as the Dow Jones Industrial Average fell 61 points in the 20 minutes after the Report On Business® release. Although a better-than-expected federal jobs report helped keep markets in a rallying mood for much of the day, investors longed for the U.S. services sector's halcyon days of fall 2018, when the NMI® was at 60 percent or higher in three consecutive months.
Certainly, indications of slowing economic growth are not to be dismissed, and while down, an NMI® reading above 50 indicated the non-manufacturing sector, which makes up three-fourths of the U.S. economy, is expanding. And if readings in the mid-50s are the new normal — or at least the normal for the rest of 2019 — that's not bad, said Anthony Nieves, CPSM, C.P.M., A.P.P., CFPM, Chair of the Institute for Supply Management® Non-Manufacturing Business Survey Committee.
April ISM Manufacturing & Services data both came in weak though still strongly expansionary

— Joe Kunkle (@OptionsHawk) May 3, 2019
"I know expectations were a bit higher for the composite index this month, but things look strong as we're measuring change month-to-month," Nieves said in a conference call with reporters on Friday. "We're just seeing a little leveling off … I think we've become accustomed to the non-manufacturing sector showing such stream, and we've had some dips, but overall, it looks pretty good."
The Business Activity Index increased 2.1 percentage points to 59.5, which Nieves said is a result of previous month's orders being fulfilled. The New Orders Index decreased slightly to a still-strong 58.1, and the Employment Index took the biggest hit among the four subindexes that factor into the NMI®, falling 2.2 percentage points to 53.7.
#ISMROB Non-Manufacturing #Employment Index, which fell 2.2 percentage points to 53.7%, highlights challenges of hiring amid lowest unemployment rate in generations. Survey respondent: "(V)acancies have been difficult to fill. Tight labor market." https://t.co/FaPY5su5IL #economy

— Institute for Supply Management (@ism) May 3, 2019
Several reports suggested that the Employment Index reading was at odds with a jobs report with a U.S. unemployment rate at 3.6 percent, the lowest since 1969. However, the index is also a reflection of employment resource constraints, and Survey Committee members have commented for months on the challenges of finding or retaining qualified workers in a U.S. economy at or close to full employment.
"Our respondents are telling us it's still difficult on the recruitment end. Employment resources are tough, especially in the construction arena," Nieves said.
The Report On Business® roundup:
Associated Press: U.S. Service Companies Grew at a Slower Pace in April. "U.S. businesses generally appear to have shrugged off earlier concerns that the economy might slow this year. Nearly a decade into the economy's recovery from the Great Recession, the economic expansion is set in July to become the longest in U.S. history. A number of companies surveyed for the index continue to highlight the difficulty of finding workers, a reflection of the 3.6-percent unemployment rate — a five-decade low. Steady hiring over the nearly decade-long recovery from the Great Recession has caused the pool of people seeking work to decline, helping to push up wages."
#ISMROB survey respondent in wholesale trade: "We had a general slowing of business activity beginning in February. We initially believed that February's slowness was primarily weather related, but the slowness continued into March and now April." https://t.co/UuQed9NXtM #economy

— Dan Zeiger (@ZeigerDan) May 3, 2019
Bloomberg: U.S. Services Gauge Falls to Lowest Since 2017. "While the index has declined from a 13-year high in September, it remains comfortably above 50, the dividing line between expansion and contraction. That suggests the economy continues to grow, though at a slower pace than last year."
Daily FX: ISM Services Index Falls to Lowest Point Since August 2017. "Even with the index missing expectations and three of the four components easing from March, the industry responsible for more than three-quarters of business output and employment continued to grow. While the headline indicator is data driven, ISM collects comments from business managers as well. Respondents in the survey noted having to increase wages to comply with mandated minimum-wage levels, higher construction traffic due to lower mortgage rates, backlogs in supply chains, and a difficulty in finding qualified workers."
ISM Services PMI: 55.5 vs 57.0 exp and 56.1 prior
Comes just a couple day after the manufacturing equivalent missed on Weds (52.8 vs 55.0 exp)
Not good for the USD which earlier failed to gain on NFP beat
US Stocks remain on their highs. Is bad news now good?

— David Cheetham, CFA (@DavidCheetham3) May 3, 2019
Financial Times: U.S. Services Sector Posts Surprise Slowdown. "Higher prices continued to weigh on the services sector, which accounts for a majority of the U.S. economy. The prices index dropped 3 percentage points to 55.7, an indication that prices increased for a 23rd consecutive month. New orders also fell, while the employment index retreated to its weakest level in two years."
MarketWatch: ISM Services Index Decelerates in April to Lowest Level in Two Years. "Components for new orders, employment, prices and backlogs were among those that declined in April. … The slowing readings suggest that the U.S. economy may be heading for rockier times even with a strong jobs market. The ISM manufacturing report also declined in April, falling to the worst level since President Trump was elected."
Companies responding to ISM Non-Manufacturing survey in April report slowing but still positive growth momentum. Watch out for that looming avocado crisis, though! pic.twitter.com/q0MjB90d5M
— Patrick Chovanec (@prchovanec) May 3, 2019
The Wall Street Journal: U.S. Service Sector Growth Slowed in April. "Services-sector activity makes up about a third of overall economic output in the U.S. The most recent gross domestic product figures showed the economy grew at a 3.2% seasonally adjusted annual rate at the start of the year, with higher exports and more inventory investment offsetting slower spending by consumers and U.S. businesses."
ISM's Spring 2019 Semiannual Economic Forecast for the manufacturing and non-manufacturing sectors will be unveiled on Wednesday. Nieves and Timothy R. Fiore, CPSM, C.P.M., Chair of the ISM Manufacturing Business Survey Committee, will discuss what the results mean for the U.S. economy and the supply management profession and in an hour-long web seminar on Wednesday at 11 a.m. ET. To register, visit here.
If you missed Wednesday's ROB Roundup on the release of the Manufacturing ISM® Report On Business®, you can read it here. For the most up-to-date content on the PMI® and NMI® reports, use #ISMROB on Twitter.