Inside Supply Management Magazine
ROB Roundup: February NMI®
March 05, 2019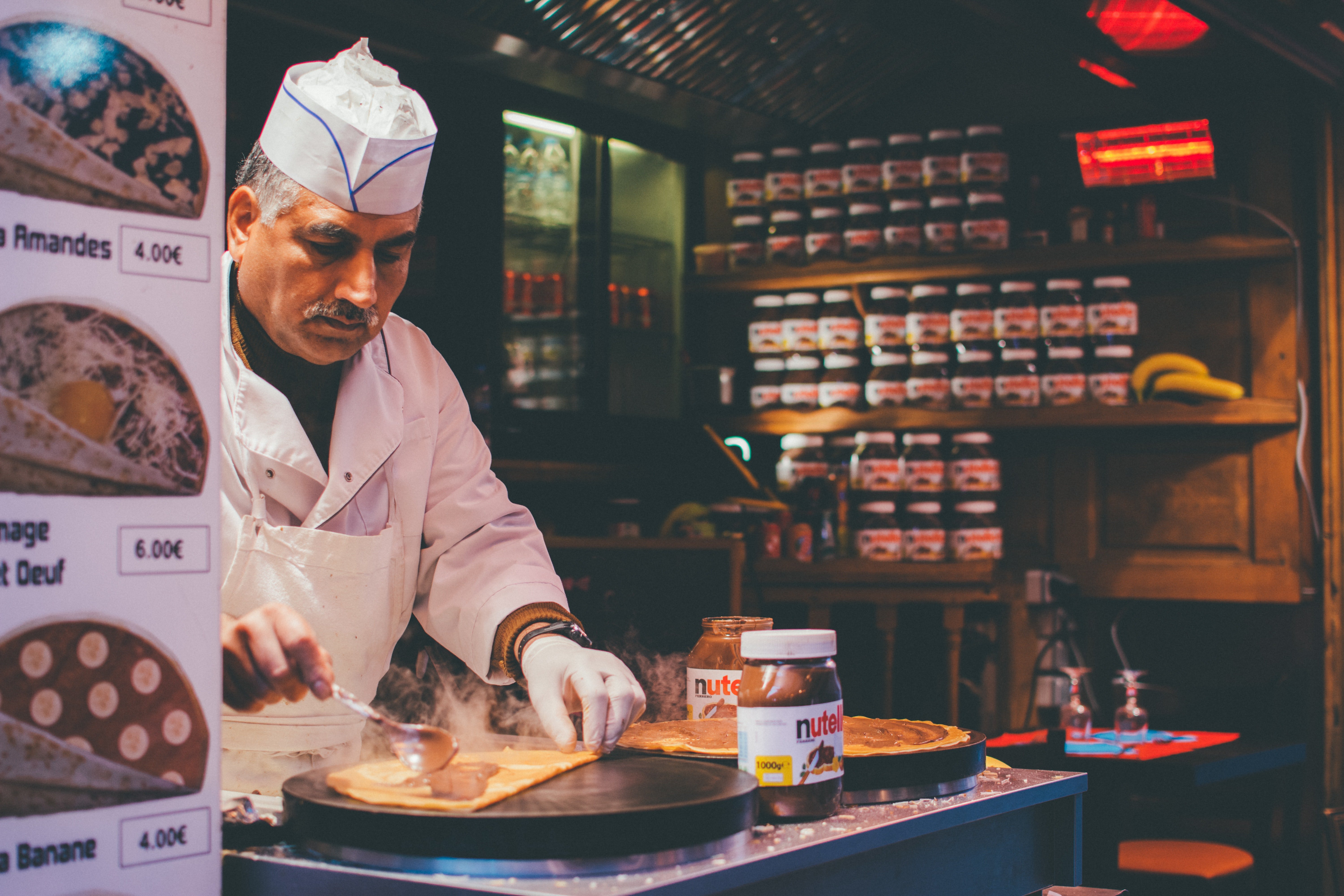 During his tenure as Chair of the Institute for Supply Management® Non-Manufacturing Business Survey Committee, Anthony Nieves, CPSM, C.P.M., A.P.P., CFPM, has made "one month does not make a trend" a mantra when discussing the NMI® data. One only needs to study the last two months of the Non-Manufacturing ISM® Report On Business® to understand why.
A month ago, the January NMI® did not meet analysts' expectations, was labeled "disappointing" and sparked more concerns that the economy is slowing. On Tuesday, the February data was released, showing the fastest growth in the U.S. services sector since November. Markets rose in response, and analysts were hopeful that the coming change in seasons would also return some spring to the U.S. economy's step.
Non-Manufacturing @ISM® Report On Business®: U.S. services sector growth is approaching heights of late summer and fall 2018, when the NMI® surpassed 60%. In February, the composite index was at 59.7%, thanks in big part to strong demand. https://t.co/qAweqW3i3F #ISMROB #economy

— Dan Zeiger (@ZeigerDan) March 5, 2019
What a difference a month makes — or even a weekend, as the Manufacturing ISM® Report On Business® caused some indigestion in the economic sector on Friday.
For those who ride the wave of daily market numbers, such rapidly changing sentiments are the norm, and the Manufacturing and Non-Manufacturing ISM® Report On Business® are just two of several indicators sending mixed signals on the economy. But purchasing and supply managers have banked on a non-manufacturing sector that has grown for 109 months in a row: The NMI was above 60 percent for three consecutive months in late 2018, and January's "disappointing" reading of 56.7 percent still indicated solid growth.
What's more, Nieves said, the fundamentals were in place for a rebound in February. "This sector has been going strong through much of 2018, and going into 2019, we had a post-holiday dip, and the rate of growth slowed considerably," he said in a conference call with reporters on Tuesday. "(But) when there are wage increases and high employment, high consumer confidence leads to more spending, and that's a big factor in the (services) arena. These variables contributed to the rebound, and the sector beat expectations across the board."
ISM #manufacturing and nonmanufacturing indices point to gradually slowing US momentum w/ global headwinds weighing on US activity, #tariff uncertainty looming, resilient but moderating domestic momentum due in part to gradually slowing #employment growth & reduced fiscal stim pic.twitter.com/nlOGSdUksq
— Gregory Daco (@GregDaco) March 5, 2019
Perhaps the most notable subindex in February was Employment, one of the four that make up the composite NMI®. (Business Activity, New Orders and Supplier Deliveries are the others.) That index fell 2.6 percentage points to 55.2 — a number indicating arduous growth, as Survey Committee respondents report struggles to fill open positions due to (1) higher-paying positions at competing companies and in other sectors and (2) a depleted labor pool due to low unemployment.
"The prevalent practice has been workers leaving one company to go someplace else due to higher wages, and (those jobs) are tough to backfill," Nieves said. "Our respondents say it is started to put a little wage pressure there. … To get someone to leave a job at another company, you have to offer them a value proposition."
Extra points:
●The Business Activity and New Orders indexes rose to 13-year highs, which also pulled up the Inventories Index, since companies typically build up stock in anticipation of increased commerce.
●The New Export Orders Index rose 4.5 percentage points and the Imports Index contracted, as companies strategized in anticipation of U.S. tariffs on Chinese goods scheduled to take effect last week, Nieves said. (The Trump administration announced a delay on those duties as trade talks continue between the two countries.) Several Survey Committee respondents expressed concern about tariffs, though Nieves said they remain a bigger issue in the manufacturing sector. "If a resolution is reached, it would bode well on the manufacturing side and possibly result in an uptick in non-manufacturing as well," he said.
●While the Manufacturing Prices Index has declined sharply in recent months — from 71.6 in October to 49.4 in February — the services sector reported higher prices for the 21st straight month. Nieves said that fuel costs are the biggest factor, adding that "we are not seeing sharp inflation" for commodities across the sector.
TD: Following two back to back declines in the prior months, the ISM non-manufacturing index in the US delivered an improved performance in Feb as uncertainty generated by the partial government shutdown moved into the rear mirror and #consumerconfidence improved. #USeconomy

— Don Curren (@dbcurren) March 5, 2019
The Report On Business® roundup:
Associated Press: U.S. Service Firms Grew at Fastest Pace Since Fall 2018. "Executives of service companies are concerned about the damaging trade war between the U.S. and China, but they remain optimistic about overall business conditions, the ISM says. Company executives are watching for signs of fresh progress in U.S.-China trade talks, now that President Donald Trump has postponed a deadline for raising tariffs on additional Chinese imported goods."
Bloomberg: U.S. Services Gauge Tops Forecast in Sign of Economic Health. "Advances in three of the four index components signal that businesses remain optimistic about consumer demand for services and that the effects of the government shutdown are fading. The report also indicates that continuing trade tensions and a dimming global-growth outlook aren't weighing so much on service providers. An index of export orders rebounded from a two-year low while a gauge of imports fell to the lowest since 2017."
CNBC: February ISM Non-Manufacturing Index Beats Expectations. "We were expecting a number somewhere in the 57 camp. We end up with a big number: 59.7. … So, that's really a big surge," analyst Rick Santelli said.
Daily FX: U.S. Dollar and S&P 500 Jump Higher on Upbeat ISM Services Index Report. "Economic growth in the U.S. continues to portray a mixed signal, as the services sector grew at its fastest pace since (November). The metric for February came in at 59.7, far above Bloomberg's consensus of 57.4 and January's weak reading of 56.7. The (U.S. dollar) and S&P 500 (pushed) higher immediately following the positive data reading."
Strong Feb non-manufacturing ISM index report: up to 59.7, > 57.4 consensus...new orders to 65.2 from 57.7, business activity to 64.7 from 59.7, supplier deliveries to 53.5 from 51.5; although employment fell to 55.2 from 57.8...end to gov't shutdown & market rally likely helped

— Liz Ann Sonders (@LizAnnSonders) March 5, 2019
MarketWatch: Speedier Growth in Service Side of Economy Might be Sign of Spring Thaw, ISM Indicates. "The economy decelerated toward the end of 2018 and started off the new year sluggishly, partly because of festering trade tensions with China. The 35-day partial government shutdown was another drag that left businesses feeling anxious. … The latest ISM reading might be a sign that a spring thaw is already under way."
Reuters: U.S. New Home Sales Hit Seven-Month High; Services Sector Rebounds. "U.S. Treasury yields jumped after the ISM report, while U.S. stocks pared losses. The U.S. dollar was trading slightly higher against a basket of currencies. The Commerce Department report showed new home sales in the South, which accounts for the bulk of transactions, increased 5.0 percent to a seven-month high in December."
The ISM Non-Manufacturing Index rose to 59.7 in February. Levels above 50 signal expansion of the U.S. service economy. New orders and business activity were very strong. The U.S. economy is currently expanding not contracting.

— John Weitzer (@johnweitzercio) March 5, 2019
The Wall Street Journal: U.S. Services Sector Expanded in February. "The services index was trending last fall at the highest level on records back to 2008, but then slipped in December and January. That coincided with a cooling in household spending gains and somewhat weaker consumer confidence. A gauge of consumer sentiment edged higher last month. That sets up a positive outlook for services firms, Mr. Nieves said."
In case you missed Friday's ROB Roundup on the release of the Manufacturing ISM® Report On Business®, you can read it here. For the most up-to-date content on the PMI® and NMI® reports, use #ISMROB on Twitter.