Inside Supply Management Magazine
ROB Roundup: January PMI®
February 01, 2019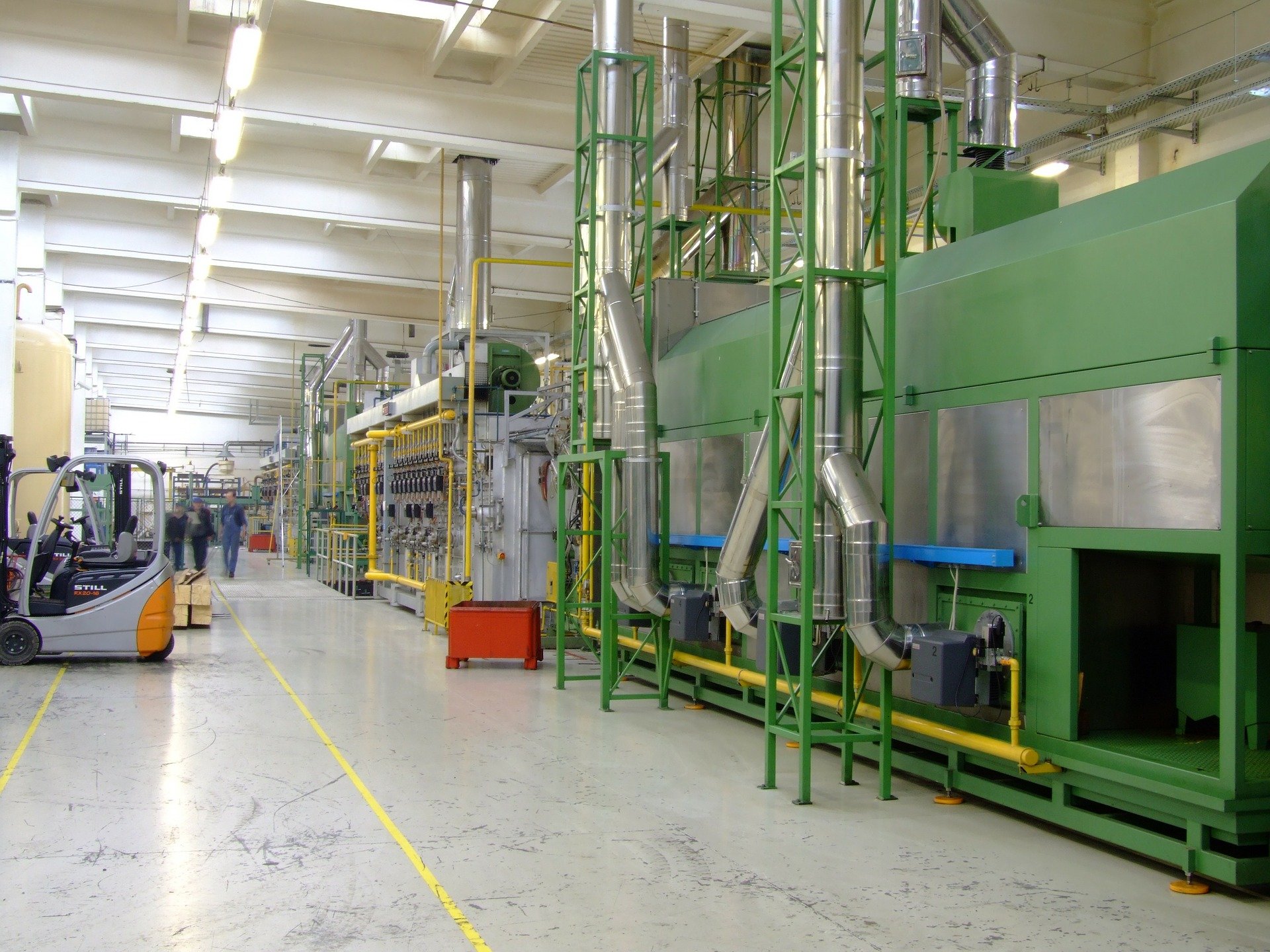 And on Friday, the U.S. manufacturing sector exhaled.
The Manufacturing ISM® Report On Business® indicated a bounce-back month for factories, as the composite PMI® for January was 56.6 percent, a 2.3-percentage point increase over the seasonally-adjusted — more on that later — December reading. The previous month's manufacturing data sparked concerns of a U.S. economic slowdown, but the January PMI® combined with a positive federal jobs report assuaged fears and elevated market numbers.
Rumors of the death of the US expansion have been greatly exaggerated. Strong jobs growth continues to fuel strong consumer demand. ISM manufacturing survey rebounded after a weak December print. Dovish messaging from the Fed only helps support continued US expansion in 2019.

— Ryan Connelly (@Rycon) February 1, 2019
Timothy R. Fiore, CPSM, C.P.M., Chair of the Institute for Supply Management® Manufacturing Business Survey Committee, was cautiously optimistic in his conference call with reporters. He says that sizeable increases in the New Orders and Production indexes — likely due to traditional January orders for delivery in time for the peak spring season — powered the PMI®, but adds that a minimal gain in the Backlog of Orders Index is a potential red flag. "It's a positive that production grew, but it kept up with the new order level," Fiore says. "The backlog didn't grow. You couple that with supplier deliveries being able to respond better to demand, and you can interpret that to demand slacking or suppliers having additional capacity. Right now, I think it's more of the former."
.@ISM® Report On Business® survey respondent in furniture and related products: "Incoming orders have been steady, but we're starting to see signs of slowing going into February and March." https://t.co/LBQzH50SgT #ISMROB #economy

— Dan Zeiger (@ZeigerDan) February 1, 2019
As a result, Fiore is, at this time, unable to forecast a return of the PMI® to the 60-percent neighborhood, where it resided for much of 2018. "It's too early to say. We'll see what February brings," he says. "January is typically not a strong production month, although it did pretty well. We may be transitioning from a high level of expansion to expansion. That's not a bad thing. We'll see how it levels out as we go into February."
It's been speculated that new orders went up because buyers are aiming to avoid a March 1 increase on U.S. tariffs on Chinese goods, but Fiore says that is not supported by the report data. However, he did call tariffs a "looming issue" that could impact future manufacturing growth. A third of Business Survey Committee respondents' comments were related to tariffs and trade; 9 percent were on the federal government shutdown that ended on January 25. (The January data and comments were compiled before the shutdown's end.)
ISM Manufacturing survey responses in January are generally positive, but some tariff complaints and some reporting signs of slowdown. pic.twitter.com/kSUKOffhLW
— Patrick Chovanec (@prchovanec) February 1, 2019
Respondents' sentiment varied, with some Business Survey Committee members mentioning a "first quarter slowdown" and "margins being squeezed;" others said that "January is off to a good start" and "(it's) going to be a very strong spring." Fiore says that is typical: "It depends on what business you're in and where you are in the cycle," he says. "We have a wide range of respondents, so that's going to reflect a bit of turbulence and fluidity. Some companies are positive, others in the same sector is not as positive."
It's critical to note this month that each January, ISM makes annual adjustments to seasonal factors used to calculate indexes. The adjustments are to the last four years of data on the PMI® as well as the New Orders, Production, Employment and Supplier Deliveries indexes, so that's why the previous-months numbers in the January report may be different from their initial release.
And finally …
State of manufacturing and overall economy. What I mean is ---> Does ISM have any predicting ability for future developments?
— Peter Vejgaard (@PeterVejgaard) February 1, 2019
The short answer: Yes.
The long answer: In the January/February issue of Inside Supply Management®, Thomas W. Derry, ISM CEO, explained the value of the ISM® Report On Business® composite indexes as real-time economic-growth trackers.
The Report On Business® roundup:
Advanced Manufacturing: ISM's Manufacturing Index Rebounds in January on New Orders. "The December PMI® declined from a restated 58.8 percent in November. The index typically doesn't move that much on a month-to-month basis. In effect, the January index appears to represent a recovery. Still, the January PMI® was lower than the 58.5 percent average PMI® of the past 12 months. During that period, three months (February, June and August) had (a PMI®) of 60 percent or higher."
Bloomberg: U.S. Factory Gauge Rises From Two-Year Low as Orders Recover. "Despite the broad stabilization, evidence of volatility tied to the trade dispute remains: An index of exports declined to the lowest level since late 2016, while a measure of imports rose for the first time in four months."
CNBC: ISM Manufacturing, Consumer Sentiment Beat Estimates. "Expecting 54.0; (it's) a bonanza at 56.6, with a positive (seasonal) revision," analyst Rick Santelli said. "But here's what's interesting about this number: It is the best number since only November, because last month dipped down a bit, but it is solid."
Financial Times: U.S. Manufacturing Rebounds on Order Strength, Lower Prices. "The index tracking domestic factory activity climbed to 56.6 last month, up from 54.3 in December and better than economists' forecast of 54.2. … January was the 28th straight month of growth for the sector. The strong reading follows a sluggish December that fueled worries about economic growth and the impact of global tariffs."
.@ISM's Tim Fiore: "The Business Survey Committee noted a mix of (price) increases and decreases. This reflects turbulence, especially in the steel markets. However, steel prices have generally returned to more normal, pre-tariff levels." https://t.co/MxX3JNW5LT #ISMROB #economy

— Institute for Supply Management (@ism) February 1, 2019
MarketWatch: ISM Manufacturing Index Rebounds in January, Easing Worries About the Sector. "The rebound in January removed some concern with the manufacturing sector. Economists were worried that foreign growth, the strong dollar, and the government shutdown might weigh on manufacturing sentiment."
The Wall Street Journal: U.S. Factory Activity Picked Up in January. "Growth picked up for U.S. manufacturers in January, a sign strong factory-sector demand and output overrode uncertainty surrounding the partial government shutdown in the first month of the year. … The January reading followed a sharp drop in the index for December, which raised concerns that the globally-sensitive manufacturing sector was slowing due to a weak global economy and cooling consumer sentiment."
The Non-Manufacturing ISM® Report On Business® will be released on Tuesday. For the most up-to-date content on the PMI® and NMI® reports, use #ISMROB on Twitter.