Inside Supply Management Magazine
ROB Roundup: September PMI®
October 01, 2018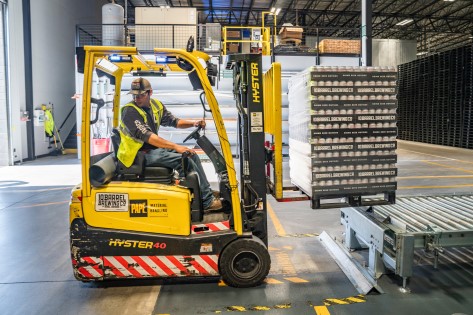 For months, trade and tariffs issues have dominated comments by the Business Survey Committee members that help compile the Manufacturing ISM® Report On Business®. So, it was fitting that the release of the September PMI® data came in the wake of the announcement that Canada has joined the U.S. and Mexico on a preliminary agreement for a new trade deal.
The United States-Mexico-Canada Agreement (USMCA), announced on Sunday night, would replace the North American Free Trade Agreement (NAFTA) — although it leaves much of that deal intact. That breaking news had no impact on the September PMI®; the figure of 59.8 percent indicated a cooling of manufacturing sector growth.
September was likely first true telltale month of #tariffs impact on @ISM® Report On Business®; one survey respondent spoke of "chaos." But U.S. #manufacturing remained steady: PMI® of 59.8% indicated 25th straight month of sector growth. https://t.co/DiV92MbFMW #ISMROB #economy

— Institute for Supply Management (@ism) October 1, 2018
Timothy R. Fiore, CPSM, C.P.M., Chair of ISM's Manufacturing Business Survey Committee, says he is hopeful the USMCA provides "clarity" for business and procurement communities that have long dealt with trade and tariffs uncertainty. However, the steel and aluminum tariffs imposed on Canada and Mexico by the U.S. will remain.
"That the U.S., Mexico and Canada have put elements in place to revise NAFTA is a positive," Fiore says. "Fundamentally, there will still be a free-trade environment, with some restrictions ... but overall, I think there seems to be an acceptance of steel and aluminum price structures as they are. It feels as if supply managers are, as much as I hate to use the word, accepting it as status quo and are preparing to move on. Business-planning activity will reflect that we will have elevated steel prices in the U.S. market for some time."
(For more on how supply management practitioners and executives are dealing with trade and tariffs issues, see the October issue of Inside Supply Management®, which will be out soon.)
.@ISM Report On Business® survey respondent in computer and electronic products: "State of chaos" due to latest #tariffs, which "have caused a mass rush to buy up inventories of affected products … (which) is causing market constraints." https://t.co/FqweAPaYoC #ISMROB #economy

— Dan Zeiger (@ZeigerDan) October 1, 2018
While the composite index was strong, there were some notable developments among the subindexes. The New Orders Index expanded slightly, despite only two of the six major industries — chemical products, and computer and electronic products — contributing. Of the other four, machinery, transportation and fabricated metal products were stagnant, while food and beverages contracted. "A few months ago, we were reporting all six contributing (to expansion)," Fiore says. "What does it mean for the long term? It doesn't make me feel comfortable. Although the index is high with only two of the six contributing, that can't bode well for the future."
Fiore suggests that lack of exports expansion could be related to trade and tariffs, as those issues — once again — accounted for half of the comments by Business Survey Committee members.
Also, the Prices Index dropped below 70 for the first time since December 2017. Prices pressure remains, however, and Fiore says that with each passing month, survey respondents express less optimism that increases can be passed on to customers. However, it's likely that some companies still try: "Just because supply managers are pessimistic about passing on price increases, doesn't mean (the sales department) is," Fiore says.
For all the talk of inflation and price pressure, the ISM manufacturing prices index slipped to 66.9, the lowest level all year. Meanwhile, supplier deliveries hit their lowest level since April, indicating easing supply bottlenecks.

— RenMac: Renaissance Macro Research (@RenMacLLC) October 1, 2018
The Report On Business® roundup:
Bloomberg: U.S. Factory Gains Cooled to Still-Solid Pace in September. "The ISM report indicates manufacturing is coming off the boil while still expanding at a solid pace amid steady demand and lower taxes, indicating the industry is poised to contribute to economic growth in the second half. Tariff wars with China remain a cloud over the outlook — with the ISM again citing respondents as 'overwhelmingly concerned' about the levies — though an updated trade accord with Canada and Mexico may provide some relief."
CNBC: September ISM manufacturing Index Stays Strong at 59.8. "Anything near or above 60 is uniquely strong, as this number is," analyst Rick Santelli said. Noting the drops in the Prices and New Orders indexes, he added, "So the internals are a bit weak, but the headline (index) is very strong."
Kitco News: Gold Prices Remain Under Pressure After ISM Manufacturing Index Misses Expectations. "Economists said they were not worried by the (PMI®) coming in lower than expected, noting that September follows a period of robust activity. … 'The 59.8 reading was a hair below consensus, but key components are still indicative of solid growth,' said CIBC Capital Markets chief economist Avery Shenfeld. 'Overall, the data are close enough to consensus to avoid a market reaction.' "
MarketWatch: ISM Manufacturing Index in September Falls Slightly on Concerns Over Tariffs, Supply Issues. "As much as the industry is concerned about tariffs and rising prices, it appears output has been strong, as businesses spend on machinery. Strong domestic demand, buoyed by rising wages, improving employment and lower taxes, seems to have buoyed the sector."
Sep #Manufacturing #ISM survey (59.8 vs 61.3 previously) is still robust while #employment (58.8 vs 58.5) and new orders (61.8 vs 65.1) stay elevated. Data provide more evidence the #economy #GDP did really well last quarter

— Joseph A. LaVorgna (@Lavorgnanomics) October 1, 2018
Reuters: U.S. Factory Activity Slows; Construction Spending Edges Up. "While data have suggested little impact on the economy so far from the tariffs, analysts warn that the import duties could disrupt supply chains, undercut business investment and slow the economy's momentum. The economy grew at a 4.2 percent annualized rate in the second quarter, almost double the 2.2 percent in the January-March period."
The Wall Street Journal: U.S. Factory Activity Pulls Back at the End of Summer. "ISM's new orders gauge and its supplier delivery index both declined. Substantial gains that are sustained are unlikely, according to Ian Shepherdson, chief economist at Pantheon Macroeconomics. Other indicators of the manufacturing sector's health have faltered. In August, data from the Philadelphia Fed's manufacturing survey hit its lowest reading in 21 months. Meanwhile, the latest Empire State manufacturing index fell in September."
The Non-Manufacturing ISM® Report On Business® will be released on Wednesday. For the most up-to-date content on the PMI® and NMI® reports, use #ISMROB on Twitter.