Inside Supply Management Magazine
Making the Most of Blockchain
October 19, 2018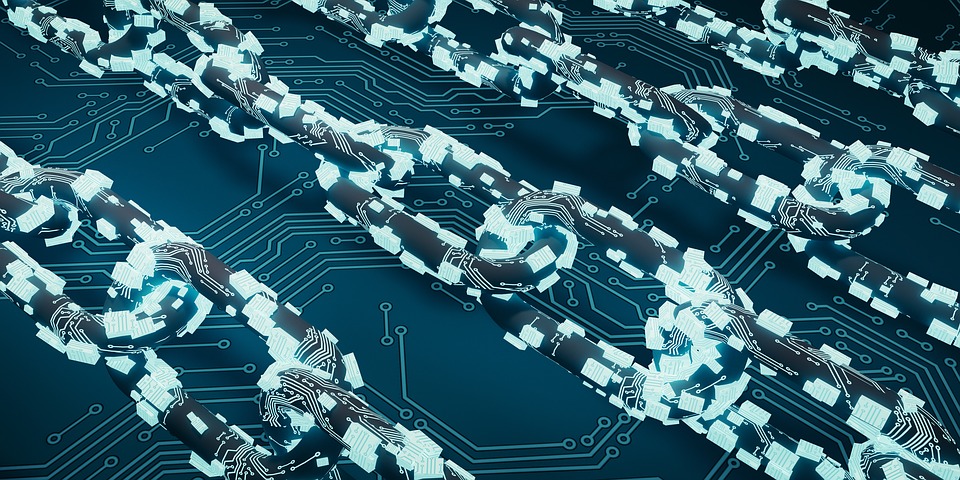 By Charlotte de Brabandt and Henry Fudge
Did you know that nearly 60 percent of large corporations are actively considering or have already implemented blockchain for their business? That's the finding of Blockchain Enterprise Survey, a July 2017 study by Basingstoke, England-based Juniper Research.
What does blockchain mean to you — and how can it help you and your business succeed?
What is Blockchain?
Blockchain exploded onto the scene in 2009 with the creation of the cryptocurrency bitcoin. Of late, the cryptocurrency market has surged to a US$218 billion valuation, helped by an endless list of new applications and uses for its underlying technology, blockchain.
A blockchain is a digitized, decentralized, public ledger of all transactions. Constantly growing — newly completed blocks (the most recent transactions) are recorded and added in chronological order — it allows market participants to keep track of transactions without central record keeping. Each node (a computer connected to the network) gets a copy of the blockchain, which is downloaded automatically.
There is a misconception that blockchain is only for the recording of cryptocurrency transactions like bitcoin transactions. However, because blockchain is used for the trade and transfer of data from trusted partners in the network, value is simply another data point that can be transferred in a trusted way through this new system.
Benefits Now and in the Future
Blockchain continues to be an evolving and effective technology that is likely to disrupt industries in the future. It can enhance security of corporate contracts — actions are time-stamped, meaning no alteration can be made without authorization or without going unseen. This saves time and effort and enhances precision and compliance.
Because blockchain can be used to secure sensitive data, for example, it offers benefits to the health-care industry: A smart contracts protocol can record information on the blockchain, and when the criteria are met, the contract is self-executed, thus eliminating third parties, transactional costs and time.
In supply chain finance, blockchain can help banks to confirm whether a payment should go through or not, creating an autonomous payment structure. Other benefits:
●Blockchain can support supply chain transparency and visibility, for example, enabling consumers and customers to track where products come from, thus creating an end-to-end supply chain.
●It can reduce costs and increase efficiency by helping companies identify opportunities in their supply chain — for example, through reducing potential margin costs, delivery times or logistics downtime.
Blockchain Development
Zug, Switzerland — also called the Crypto Valley — is a center of development and innovation within the blockchain eco-system that is poised to be the Silicon Valley of this era. Since Ethereum launched from there in 2014, Crypto Valley has boomed with innovators and entrepreneurs, who are drawn to the Swiss culture of relaxed self-regulation, stability and pro-business attitudes. It's now home to more than 500 firms and associated service providers, many of which have been funded through a new financing solution known as an initial coin offering (ICO).
ICO financing reportedly raised more than $4.6 billion in the first quarter of 2018. An ICO is a straight-to-retail approach, where a firm offers its own crypto currency to investors. These tokens come in three varieties:
●A security token, which is simply a digitized version of equity with equal rights and many paying dividends
●A utility token, which essentially is a prepaid service to be used on the company's platform
●A payment token, which is issued as a digital currency.
ICOs are versatile funding method. With a utility token issue, for example, you can start a business and pre-sell services that you render before being operational. (It's crucial, however, to have a market for your services.) Being able to do so not only indicates the business's viability, it allows you to raise enough capital to operate without the regulation and legal costs of typical security issuance.
In addition, firms with tokens native to their platform often experience an appreciation in their tokens as the user base expands. Users are required to purchase the tokens to use the service, and because tokens are in limited supply, they often appreciate sharply. A 2018 report by Boston College's Carroll School of Management found that investor returns on ICOs are averaging 82 percent. Because minimum-investment volumes are as low as $1, an ICO can be an asset that benefits all income levels.
The 3Ts
Blockchain offers corporations three advantages that can help advance them to the future. Also called the 3Ts, these are:
Trust. The technology creates autonomous and immutable signed and time-stamped records.
Traceability. A traceable data flow is possible through an end-to-end supply chain and sharing of authorized information.
Third party. Each entity owns its data, instead of having to rely on multiple parties as central record keepers.
Henry Fudge is CEO of Cryptonox in Zug, Switzerland. Charlotte de Brabandt works in global procurement at Johnson & Johnson in Schaffhausen, Switzerland and is the 2017 ISM® 30 Under 30 Megawatt winner. The views expressed in this article are solely those of the authors.