Inside Supply Management Magazine
The Monthly Metric: Cost of Procurement as a Percentage of Spend
May 30, 2018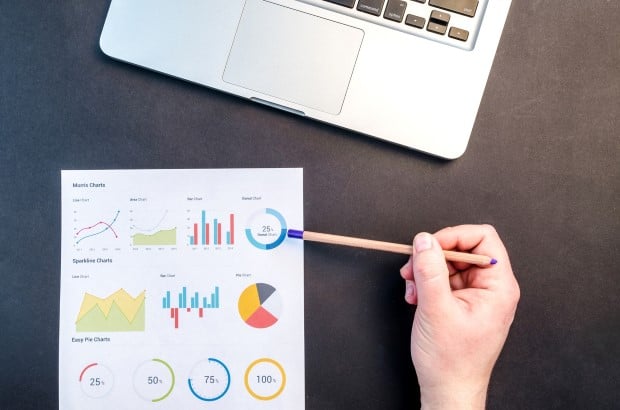 After three months of focusing on analytics mostly from the perspective of the C-suite and finance department, The Monthly Metric returns to the procurement organization with a measurement well-known by practitioners who are always challenged to do more with less.
Cost of procurement as a percentage of spend is a barometer of organizational efficiency, especially in an era when supply managers' budgets are flat or declining. Also, the metric is a good starting point for diagnosing an organizational deficiency, says Chris Sawchuk, principal and global procurement advisory practice leader for The Hackett Group (thehackettgroup.com), a Miami-based business consultancy.
"Using metrics like this is a little like going to a doctor," Sawchuk says. "When you have a regular checkup, they may check your blood pressure, and find it a bit higher than it should be. The doctor doesn't just say, 'This is what's wrong with you.' He orders a battery of tests until they get to the point where they can actually prescribe something."
For benchmarking purposes, The Hackett Group calculates cost of procurement as a percentage of spend using four components: labor, outsourcing, technology and such other costs as facilities and overhead, travel and expense and training. This type of model enables what Sawchuk calls an "apples-to-apples" comparison of companies. When gauging performance against others, Sawchuk says, industry or size is not as important as organizational structure or factors beyond a company's control, like regulatory constraints.
"You want to make sure you're comparing against other organizations that have similar demand drivers," Sawchuk says. "Compare against organizations that have the same level of activity. That doesn't mean it has to be in your industry — it could be, but the most important thing is having the same comparison points."
Procurement Performance Yardsticks
A 2014 report by CAPS Research, the Tempe, Arizona-based program jointly sponsored by Arizona State University and Institute for Supply Management® (ISM®), identified benchmarks for cost of procurement as a percentage of spend in such industries as aerospace and defense (1.6 percent), engineering and construction (2.4), financial services (0.4), industrial manufacturing (1.2) and utilities (0.7). The overall average was 1.2 percent.
Sawchuk says he counsels organizations to be even more efficient; 2016 research by The Hackett Group developed these benchmarks: 0.72 percent for average organizations and 0.59 percent for world-class companies.
"However, benchmarking is not in itself a solution; rather, it's a systematic discovery of best practices and a stepping stone to innovative, continuous process transformation," states The Hackett Group research report. "By comparing process performance to that of other companies' procurement organizations, problem areas can be identified, letting procurement leaders set new targets and recalibrate operations to achieve better results."
If a company's percentage is higher compared to other organizations with similar demand drivers, Sawchuk says, supply managers should — like a doctor ordering a battery of tests — examine the factors that are under their control, among the four spend components. Does the labor structure need to be reorganized? Does a service center or another physical resource need to be moved to a lower-cost location? Does the company need to implement more technology and automation?
"There are things you can look at, the cost of procurement and the staffing levels, that is that first foray (into lowering costs) that gives you the guideposts to determine if you are in line with (world-class organization performance) or not," Sawchuk says.
Go Honest or Go Home
As a metric, cost of procurement as a percentage of spend has critics who say that can encourage a "race to the bottom" through lowering spend just for the sake of lowering spend. Like other analytics, it can be massaged or defined in a way that produces a result that makes a procurement organization look good.
Sawchuk says that a supply management organization must be honest with itself about (1) how it defines procurement costs and (2) the bang it's getting for those bucks. That's why comparing performance against organizations with similar activities and constraints is critical.
"Cost of procurement, when you first look at it, can appear like (an organization) is doing really well compared to the benchmarks," Sawchuk says. "But I tell an organization to identify what it has and what it's doing at that number, and what it's not doing and doesn't have. And as we start to go through that, they start realizing that maybe they're not as good as they thought they were, especially when you make those apples-to-apples comparisons."
Finally, the law of diminishing returns applies to procurement savings. As percentages level off, a supply management organization has an opportunity to look beyond savings and make the entire procurement process more efficient.
The Hackett Group research report notes that true procurement transformation or year-over-year savings generation cannot occur by only cutting costs. "The key is knowing where cost-reduction efforts will yield the greatest benefit. Further, the goal should be to move away from a transaction-based, cost-center orientation to a profit-oriented service function that helps budget owners get the most value from their suppliers for every dollar spent," the report states.
In related news, ISM Seminars will conduct Analytics for Supply Management 1: Fundamental Concepts & Techniques (formerly Business Analytics for Procurement), a workshop June 14-15 in San Francisco. Jim Fleming, CPSM, CPSD, ISM Program Manager, Certification, is the instructor.
To suggest a metric to be covered in the future, leave a comment on this page or email me at dzeiger@instituteforsupplymanagement.org.