Inside Supply Management Magazine
The Monthly Metric: Contract Compliance
September 28, 2017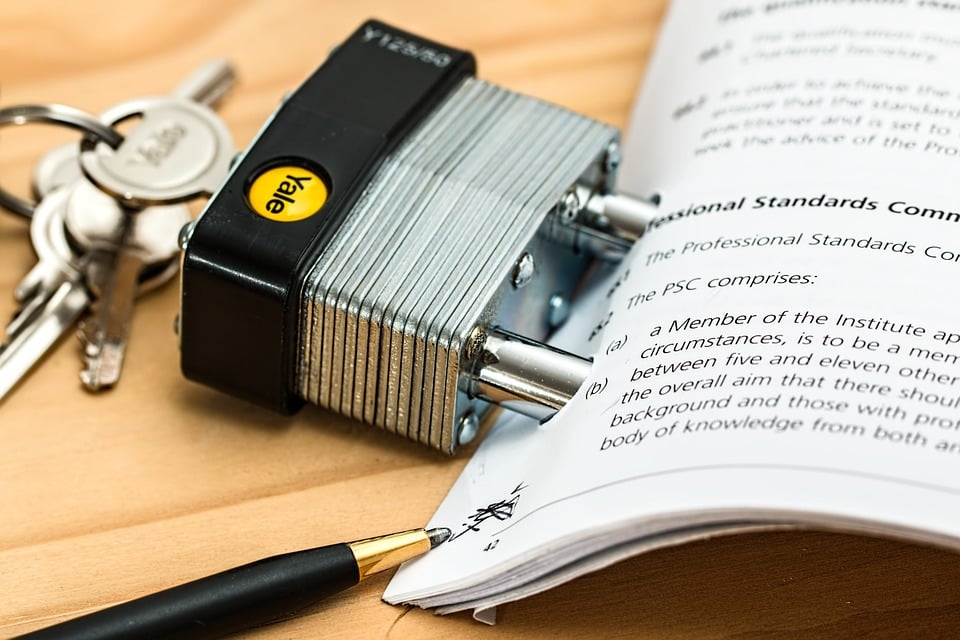 In discussions with supply management and logistics professionals during the half-year of The Monthly Metric's existence, one observation has come up multiple times — the lack of a procurement analytic that specifically addresses risk.
This month's measurement, contract compliance, is as good as any regarding risk, says Chris Sawchuk, principal and global procurement advisory practice leader for The Hackett Group, a Miami-based business consultancy. However, he warns that for a supply management disciplines as complex as risk management and supplier relationship management (which contract compliance also falls under), practitioners shouldn't overly rely on a single yardstick.
"(Contract compliance) is one way to mitigate risk, but it's not the be-all, end-all way to do it," Sawchuk says. "We have to protect ourselves, and you have to be diligent and proactive. And if all you do is sit around and say that your contracts are good, and if (another party) does anything wrong, you'll go after it, that's not a good way to manage your business."
What sets contract compliance apart from other metrics is that it's not as simple as entering numbers into a formula to produce a result. The metric measures a procurement's control of how goods and services are sourced, as well as the amount of spend purchased through contracts involving the organization. It can be calculated by a simple quotient, the number of contracts that meet specifications divided by the total number of contracts. However, like spend under management, there are many moving parts. Many suppliers, transactions and events must be tracked, so the math that goes into determining contract management can be just as vital as the end result.
How much of contracted spend was used? What percentage of spend was bought off-contract? Was a supplier meant to be a provider of all goods or services purchased from it? Were facilities statutory compliant at all times? These and other issues form a foundation of compliance that has become larger as contracts become more complex and stakeholders demand documentation of regulatory obedience, cost savings and sustainable sourcing.
"I tell organizations they must look at the level of effort required for collecting data to measure (contract compliance)," Sawchuk says. "There are some measures that you can just extract from your ERP system, but there are other metrics in which data isn't there. It's something you have to collect. These are what I call operation measures — things like cycle time or inventory ratio — that I can look at because it's all captured within a system. There are other measures that we just don't capture today."
Numbers Crunching
According to a 2015 report by Aberdeen Group, a Waltham, Massachusetts-based technology and business consultancy, 85 percent of purchasing transactions by "best-in-class" companies are compliant with contracts — a figure almost three times higher than for other organizations. Best-in-class companies have 70 percent of spend on-contract, compared to 29 percent for others.
Off-contact spend is often the result of insufficient processes and systems that prevent non-procurement end users to purchase through approved supplier contracts, leaving them to find and negotiate with their own suppliers. And that can damage a procurement organization's supplier relationships and make future price negotiations more difficult.
When contracts are in compliance, efficient performance, cost savings and avoidance of legal/regulatory headaches usually follow. "If transactions do not leverage the contracts in place, the efforts of the sourcing and procurement teams are rendered useless. … There are other issues that come into play as a result of non-compliant transactions that can be a risk due to regulatory, legal and audit requirements," the Aberdeen Group report states.
Aberdeen Group research has found that, despite the benefits enjoyed by best-in-class companies, about half of all organizations have a centralized contract management process. A reason, Sawchuk says, is the resources required for such a laser-like contract-compliance focus.
"It requires a lot of manual labor to actually do this," Sawchuk says. "(Companies) must consider the amount of effort that it takes. While it's something you may want to do, you may have to hire 15 people to collect the information on a regular basis. For a lot of companies, that's not going to be feasible."
A Compliance Design
So, what can companies and procurement organizations do with what they have? Among the recommendations, aggregated from research by Institute for Supply Management® (ISM®), The Hackett Group and Aberdeen Group:
●Convert paper contracts into a digital format, accessible by procurement professionals throughout the company, with templates pre-approved by legal.
●Create a central, searchable repository for all contracts and supporting documents. According to Aberdeen Group, 78 percent of best-in-class companies have done this.
●Get all stakeholders, executives and any other relevant parties on board, with clearly-defined operating models, measures and objectives.
●Develop a risk-assessment process for contracts with new partners, and review open contracts as necessary.
●Create visibility with contracts by supplier, product and region.
A procurement organization's contract compliance rate is more than a measuring stick — it's a window into how it manages risk, projects and supplier relationships. In many ways, it's as much of a discipline as a metric.
"When you're looking at risk, the question regarding contracts is: You're making the assumption that you get good contracts, right?" Sawchuk says. "You can't assume that contracts have all the elements and are able to foretell all types of risk that could occur. That's where the effort comes in. Really, contract compliance is a practice."
To suggest a metric to be covered in October, leave a comment on this page, email me at dzeiger@instituteforsupplymanagement.org or contact us on Twitter: @ISM_Magazine.
And don't forget: ISM Seminars will conduct another Business Analytics for Procurement Workshop on November 13-14 in Chicago. Jim Fleming, CPSM, CPSD, ISM Program Manager, Certification, is the instructor.