Inside Supply Management Magazine
The Monthly Metric: Spend Under Management
June 28, 2017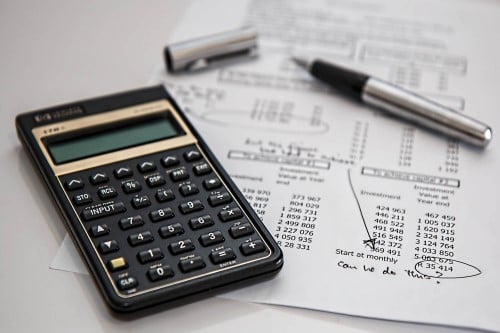 This is the fourth installment of The Monthly Metric, and with ideas for supply management measurements to examine starting to come in, there should be interesting ground to cover in future editions. If there is a metric you would like to see us dive into, email me at dzeiger@instituteforsupplymanagement.org or contact us on Twitter: @ISM_Magazine.
Here's a recap of the series to this point:
●March — Introduction
●April — SWOT Analysis
●May — Inventory Turnover Ratio.
We look back because this month's installment features our first revisit from a supply management expert: Chris Sawchuk, principal and global procurement advisory practice leader for The Hackett Group. In an interview with Inside Supply Management® last year, Sawchuk spoke of how advanced analytics has yet to engulf the supply management profession like it has baseball. That interview, discussed in the March edition, helped inspire The Monthly Metric.
Sawchuk is back to discuss one of the most polarizing procurement metrics: spend under management. Practitioners who stress its importance do so strongly; in fact, Sawchuk has spoken at seminars in which spend under management is identified as the top procurement measuring stick. "It's a key measure. If you're not measuring it, you need to start measuring it," Sawchuk says.
Others question its value as a gauge, citing a definition that is vague or varies from one supply management organization to the next.
Meaning of the Metric
Spend under management is generally defined as the percentage of a company's spend that is actively managed and controlled by the procurement function. However, what "managed and controlled" means can depend on which procurement professional you ask. Some consider it source-to-pay spend, while others use a broader scope — anything covered by a sourcing plan or contract. It's a critical distinction, as a nebulous definition of spend under management inhibits an organization's ability to benchmark its performance.
"There is confusion with the definition," Sawchuk says. "(At The Hackett Group), we use the term 'influence.' Others use spend under management. Our language in this area isn't necessarily unified. If you do have a uniform name, then ask how you define it. What spend is influenced? You're going to hear different things. It's sort of like when you ask people how you measure savings, you're going to get 10 different definitions on how you measure savings. We're getting better than we were 10 years ago, but there's still a lot of variability."
As indicated by his "influence" word choice, Sawchuk leans toward a broader definition that includes spend sourced by the supply management organization and spend purchased within the context of procurement. (Expenses related to employee salaries and bonuses, taxes, charitable contributions, interest payments, organizational memberships and investment costs should be excluded from the spend amount.)
Industry Benchmarks
The Hackett Group benchmarks indicate that world-class companies average 97.3 percent of total direct spend under management, with other organizations at 70 percent. For indirect spend, the figures are 95 percent and 66.5 percent, respectively.
A 2013 report by CAPS Research, a Tempe, Arizona-based program jointly sponsored by Arizona State University and Institute for Supply Management® (ISM®), identified spend under management benchmarks for such industries as aerospace and defense (93 percent), automotive and transport (93 percent), chemical manufacturing (77.7 percent), engineering and construction (85.5 percent), financial services (63.9 percent), industrial manufacturing (85.2 percent) and utilities (67.9 percent). (The report is available after creation of a free CAPS Research account.)
Although CAPS Research found that U.S. Department of Energy and National Nuclear Security Administration contractors had 100 percent of spend under management, procurement consultants warn that such a figure is likely not attainable, or even desirable. However, the smaller the managed or influenced spend, the smaller the base to find savings — which limits procurement's ability to impact a company's bottom line.
"When we look at influence, we don't necessarily look at the fact that procurement has to touch it," Sawchuk says. "So, you can have a technology solution that is part of another group in the company that is not under the formalized procurement organization. (Procurement) needs the mind-set that, every so often, we're going to check that you're doing it the way that it's supposed to be done, following the methodology that we've agreed as a company to go out and do sourcing. It's not just about the quantity of spend. You have to think about the quality of your influence as well."
Building More Influence
Before a procurement team can begin the process of finding more spend to bring under management, a company-wide definition must be adopted, and spend amounts, categories and processes need to be visible.
Sawchuk advises procurement organizations eager to manage more of spend to evaluate their influence using the two most tried-and-true measurements — quantity and quality. Practitioners should identify areas of a company in which procurement needs to have more influence, then clearly define objectives and develop the processes to meet them.
"The areas that you're not influencing, you want to get your foot in the water," Sawchuk says. "In the areas you are involved with, I tell organizations to take an honest inventory of how you are engaged with those spend areas — categories, subcategories and the like. Are you just ensuring supply? Are you sourcing and driving price reductions? Are you driving demand management? Are you doing TCO? Are you engaged in supplier relationship management, which is a really effective way to (build influence)?"
In the race to maximize an organization's profits, the only thing that doesn't stop moving is the finish line. As executives raise their expectations on what supply management can deliver, Sawchuk says, a checking-off-the-box mentality of looking for savings opportunities won't cut it, especially when many companies have exhausted their supplies of low-hanging cost-cutting fruit.
"You can drive a lot of value by working more effectively with suppliers around performance and innovation," Sawchuk says. "So, there's a lot of ways to influence spend. I tell organizations that if you really want to get deep in this area, you can't just look at quantity. You have to have some standard or definition of what that means. You need a benchmark of where we are, but you need to look deeper and go into the quality as well."