Inside Supply Management Magazine
The Intersection of Freight and Compliance
March 03, 2017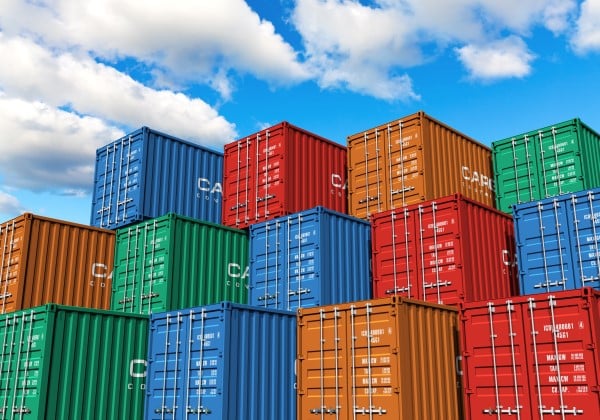 By Cindy Yamamoto
In 2010, two bombs hidden in printer cartridges were shipped from Yemen to Chicago. In a matter of days, they moved by truck and air through four countries before one was intercepted in Great Britain, the other in Dubai. The incident triggered a global response and called attention to vulnerabilities in the international freight transportation network.
Security and the threat of terrorism have fostered a changing global logistics regulatory landscape. To comply with trade rules and regulations from different governments and regulatory bodies, supply management organizations are finding it necessary to provide advance data on goods in transit as well as improve data quality.
New Initiative Focuses on Canada
A new advance data initiative called eManifest, which came into effect January 11, affects all goods being imported to or transitioning through Canada.
Under the initiative, freight forwarders must electronically submit the who, what, when and where of a shipment to the Canada Border Security Agency (CBSA) for validation within a specific pre-arrival time frame, which varies by mode of transport. Rolled out in phases, the program already applies to ocean, air, highway and rail freight.
Prior to introducing eManifest, CBSA hadn't defined freight forwarders as formal trade participants. Forwarders, however, coordinate the movement of millions of shipments annually using one or multiple carriers. They are strategic supply chain partners in the new electronic reporting environment. Importers will be the next party on board with eManifest.
Moving Data Versus Goods
Providing advance data through such initiatives as eManifest is only a part of the equation. Also at issue is the electronic movement of data. With regulatory compliance exerting more pressure on the global logistics and transportation industry, there is a rising premium on data movement in conjunction with freight movement. Leading service providers are demonstrating that moving information better — not only in advance, but also with high standards for quality — means moving freight better.
Denied party screening is one method for enhancing data integrity. It allows organizations to proactively screen customer, supplier, employee and partner data to mitigate the risk of conducting business with parties that may be subject to trade restrictions. While no screening requirement exists in the U.S., there are legal consequences for conducting business with people, organizations and countries on denied or restricted-party lists of various nations or international organizations.
Penalties for noncompliance can include fines, revocation of export privileges and criminal charges — in addition to potential reputational damage. Often, the burden of compliance is placed on those involved in the logistics of a shipment, such as the exporter, logistics intermediary/freight forwarder or transportation carrier. It's challenging, however, to collect, maintain and update denied-party data from multiple global lists, some of which change hourly.
Classification determinations also raise the issue of data quality. However, data accuracy is a significant challenge without a central point of access to what is a vast amount of country- and territory-specific data on trade regulations, rulings, duty and taxes. This type of information allows compliance professionals, multinational shippers, customs brokers, third-party logistics providers (3PLs), freight forwarders, multimodal carriers and others to better meet reasonable care standards of international customs agencies and better support classification determinations in the event of a customs audit.
Even with a technology-based research and reference solution, data can become quickly outdated in the face of periodic shifts, such as the World Customs Organization's (WCO) Harmonized System (HS) reform that took effect on January 1. HS is an international classification standard that is in current or anticipated use by 207 customs administrations worldwide. Every business must review tariff codes, duty rates and customs data for hundreds, thousands or even tens of thousands of affected items. They must subsequently update codes for affected items on the effective date each country activates its changes.
Data must also move electronically between supply chain participants who need it, when they need it and in the necessary format. It's clear that the more manual the processes and the more disparate the systems involved, the more challenging — and expensive — the data transfer will be because of lost, inaccurate, inaccessible or unavailable information.
While technology helps provide supply chains with much-needed actionable data, the networked communication of that data among supply chain partners also must be considered. Increasingly, this means shippers and their service providers must adopt new data standards to make better use of information. Major initiatives driven by industry change and technology evolution include the U.S. Customs and Border Protection's Automated Commercial Environment (a commercial trade processing system designed to automate border processing), the CBSA's Single Window Initiative (electronic communication of trade information), and the International Air Transport Association's e-Air Waybill (paperless air waybill) program.
Looking Forward
Moving freight is only going to get more complicated. More global trade regulations have been created in the last decade than over the last 100 years. With regulations, ranging from advance security filings to export documentation, from dozens of countries expected over the next 10 to 15 years, the impact on such issues as shifting free trade agreements, tariffs, quotas and rules of origin is expected to put an even more intense emphasis on compliance.
In addition, other transportation and logistics disciplines such as multimodal freight procurement, inbound freight, supply chain sourcing and last-mile delivery will continue to collide as changing trade policies compel the reorganization of supply chains and adjustments to the flow of information. For companies involved in the movement of freight, those using technology to automate basic processes and share data are the ones expected to succeed.
Cindy Yamamoto is senior vice president, global logistics products at Descartes in the Pittsburgh area.