Inside Supply Management Magazine
Alan Mulally's Roadmap to Success
May 16, 2016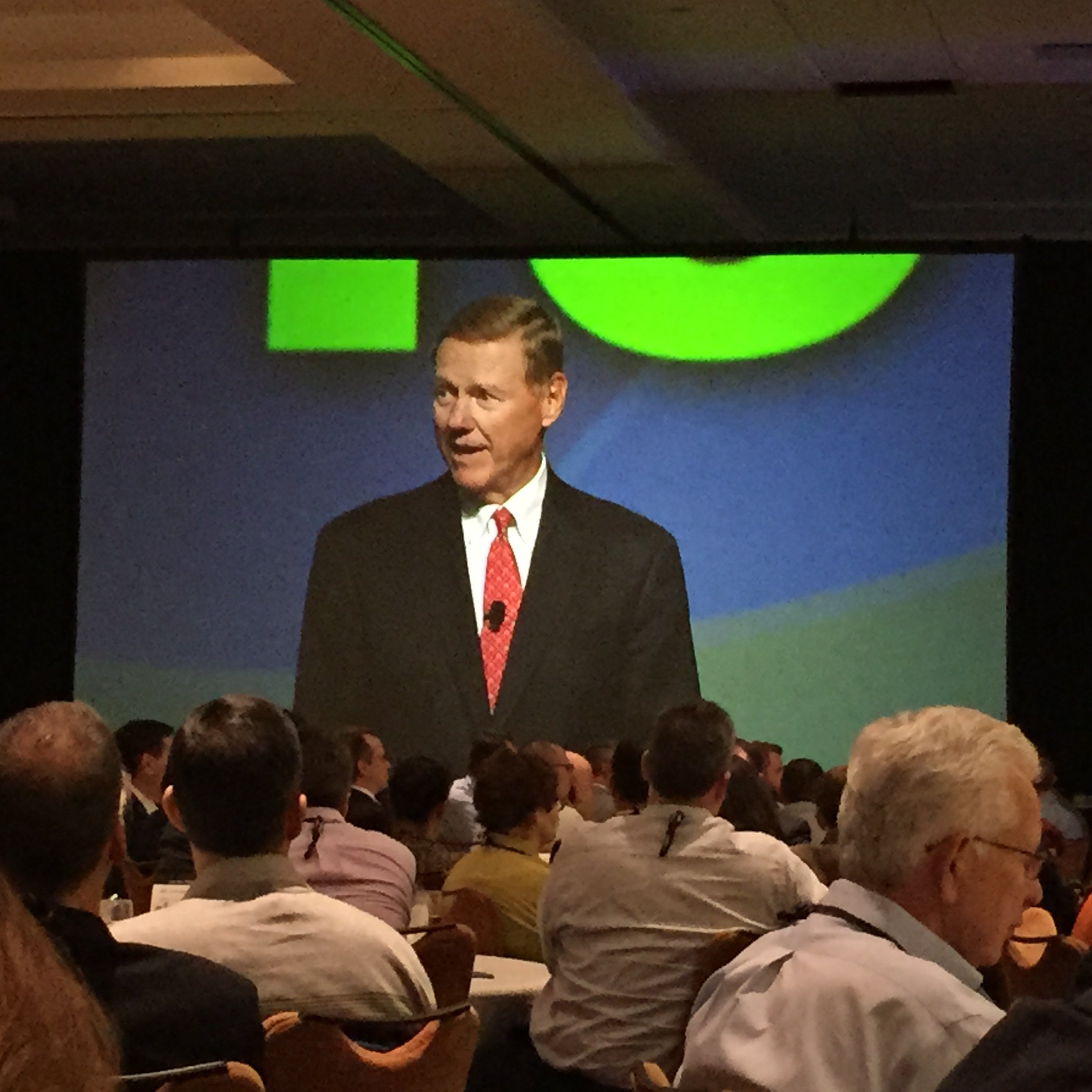 Alan Mulally has an 11-step approach to success. At the top of the list is "People first." It's followed by "Everyone is included."
Mulally should know what works: As president and CEO of Ford Motor Company, he helped turn the car maker, which had been losing billions of dollars, into a success story. Like other American automakers, Ford was facing huge challenges in 2006, the year Mulally took the helm.
"We completely changed the cost structure of the company," said Mulally, who was the keynote luncheon speaker Monday, May 16, at ISM2016 in Indianapolis. He retired from Ford in 2014.
Among Mulally's measures and accomplishments: Consolidating the number of vehicles manufactured by Ford globally from 97 to 15 or 16, increasing the company's market share to 16 percent during his tenure, improving Ford's global profitability, and achieving high workplace satisfaction among employees.
To the delight of the more than 1,000 attendees at the luncheon, Mulally told stories about his experiences at Ford and at Boeing, where he had worked previously and had been vice president and CEO of Boeing Commercial Airlines.
He talked about getting a call from Bill Ford, decendent of Henry Ford, asking him to help the company and feeling called to "serve an American icon."
He recalled his first trip to Ford headquarters and his impressions. He had been picked up at the airport by an employee in a Land Rover (Ford Motor Company had previously purchased Land Rover and Jaguar, among other luxury car makers), not a Ford. When they drove into the executive parking lot at Ford headquarters, he realized that it was filled with Land Rovers, Jaguars and other luxury cars. "There wasn't one Ford vehicle," Mulalley said.
He resolved to reestablish brand recognition at Ford, and did.
"It's important to know what your brand is," he said.
Mulally kept returning to his 11-point list, which he calls "Working Together: Principles and Practices," as the reason behind his successful management style. "Really, this is all I know," he repeated several times.
The 11 points are:
●People first
●Everyone is included
●Compelling vision, comprehensive strategy and relentless implementation
●Clear performance goals
●One plan
●Facts and data
●Everyone knows the plan, the status and the areas that need special attention
●Propose a plan, positive, "find-a-way" attitude
●Respect, listen, help and appreciate each other
●Emotional resilience — trust the process
●Have fun — enjoy the journey and each other.
"Working together really works," Mulally said.