Inside Supply Management Magazine
Alan Mulally and Susan Cainto Speak at ISM2016
November 10, 2015

Institute for Supply Management® (ISM®) is proud to announce its keynote speakers for ISM2016, taking place May 15-18, 2016 in Indianapolis. Alan Mulally, former CEO of Ford Motor Company, and Susan Cain, author of Quiet: The Power of Introverts in a World That Can't Stop Talking, will share their insights with attendees at the world's largest conference geared to supply management professionals.
ISM2016 will feature 50 interactive sessions and eight learning tracks with the latest news and trends in supply management and procurement. Executives from world-class organizations like Coca-Cola, Google and Chevron are onboard to present at the three-day conference, and more than 2,500 attendees are expected to attend.
[caption id="attachment_11164" align="alignleft" width="200"]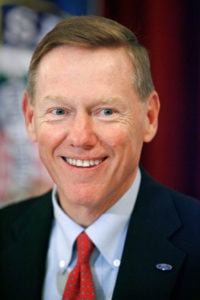 Alan Mulally, former Ford Motor Company CEO (Photo by Chip Somodevilla/Getty Images)
Mulally is credited with helping Ford transform into one of the world's leading automobile companies, particularly through implementation of the One Ford plan to deliver profitable growth for all of the company's stakeholders. Prior to Ford, Mulally worked with The Boeing Company in a number of high-profile roles and has been recognized for his business acumen and contributions by Fortune magazine, Barrons' magazine, Chief Executive magazine and was named one of "The World's Most Influential People" by Time magazine. He currently serves on President Obama's United States Export Council, is a member of the United States National Academy of Engineering and was named to Google's board of directors in July 2014.
[caption id="attachment_11165" align="alignright" width="200"]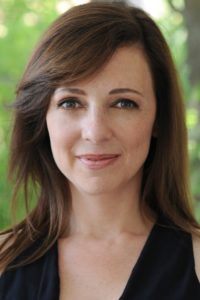 Susan Cain, author and co-founder of Quiet Revolution LLC.
Cain's Quiet: The Power of Introverts in a World That Can't Stop Talking is an award-winning New York Times best seller that's been translated into over 36 languages and was named the #1 best book of the year by Fast Company magazine. In addition to writing, Cain is the co-founder of Quiet Revolution LLC and her TED talk has over 12 million views (and counting). She is an active speaker at numerous large organizations including Microsoft and the U.S. Treasury, and was named one of the world's top 50 Leadership and Management Experts by Inc. magazine. Steelcase, one of the most prominent office furniture manufacturers in the world, partnered with Cain to create Susan Cain Quiet Spaces, office architecture and furniture designed to empower and help introverts play up their strengths at the workplace.
As ISM2016 gets closer, be sure to check in regularly at www.ism2016.org for updates and the latest announcements. But don't wait to register: Rates rise after December 31, 2015, and the first 500 registrants will be entered into a drawing for three-night JW Marriott hotel suite.