Inside Supply Management Magazine
Change Lives, Change the World
March 20, 2015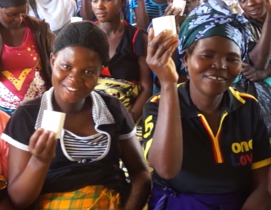 In February, I had the pleasure of attending ISM's Supply Chain Diversity Summit in Atlanta. The program featured an array of topics ranging from talent diversity on the horizon, to lessons of a high-performing team, to messages about leadership.
What was truly inspiring, however, was the opening keynote by Derreck Kayongo. Founder of the Global Soap Project, Kayongo spoke in detail about his tumultuous journey to becoming a U.S. citizen and establishing a nonprofit that provides recycled hotel soap to those in need of sanitary conditions throughout 32 countries. With 800 million bars of soap disposed of annually by hotels, Kayongo realized the need and potential based on events in his own life to craft an innovative idea that could benefit society.
Several poignant messages emerged from his keynote, including his insight that diversity is about allowing a space big enough for innovation to take place. There's much to learn in the power of failure. His story and message were truly an inspiration to everyone in attendance. I can't recall a more moving opening to a conference or event.
Similarly, the session "Workplace Expectations: Two Perspectives on Corporate Life," provided an informative and honest exchange between Grayson Mitchell, a talented young supply management practitioner, and Shelley Stewart, Jr., an accomplished supply chain executive. What emerged was honest dialog about the different expectations and approaches of two generations that strive for the same level of professional excellence. On the one hand, there's the desire to make an immediate impact on the business and have your value recognized as a young professional. On the other hand, recognition comes with a greater awareness of the business by building relationships and understanding the inner workings of other departments. Both generations recognize the need for work-life balance, and acknowledge that business and how it's conducted is transforming.
Overall, the entire program was well-attended and inspiring on many levels.