Inside Supply Management Magazine
Calling All Young Supply Chain Stars
July 16, 2014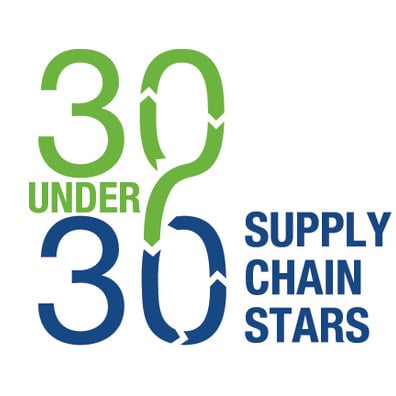 It's an exciting time to be in supply management. And, if you or someone you know is a bona fide supply management rock star under 30 years old, there's a cool opportunity to grab the spotlight right now. The 30 Under 30 Rising Supply Chain Stars Recognition Program is underway, and there's still time to nominate an individual who is making impressive progress in his or her career. But, hurry — the deadline is July 31.
What's the 30 Under 30 program all about? It's a chance to highlight the accomplishments of a deserving young individual, and build awareness among millennials of why supply chain management is a rewarding and forward-looking career.
Institute for Supply Management® (ISM®), in partnership with ThomasNet, will showcase 30 rising stars in procurement in this prestigious list, which will be shared with major media outlets and across various social media. This will go a long way in generating excitement for the supply chain management profession at a time when a major generational shift is underway. Baby boomers make up a large part of the workforce, and are retiring in large numbers. It's time to bring younger professionals into the fold, says M.L. Peck, senior vice president, programs and product development for ISM. "Many Millennials are still unaware of the opportunity the profession offers," she says. "It provides a rewarding career, great pay and the ability to make a difference in people's lives and get involved in areas that may dovetail with their personal values, such as sustainability and corporate social responsibility."
Holding a place on the 30 Under 30 Rising Supply Chain Star list comes with a few extra rewards. Each Rising Star will receive a free one-year ISM Direct membership and a complimentary subscription to SpendMatters — two powerful resources to build professional networks and develop skills and experience to take supply management to the next level.
Also, one lucky nominee will be chosen as our "mega star" and will also receive an all-expense paid trip to ISM2015 in Phoenix. On top of that, the person who nominated the mega star will also attend ISM2015 with all-expenses paid. It's a win-win for everyone.
While you can still nominate someone, time is running out fast. The deadline is July 31, 2014. It's quick and simple to apply. The application takes only a few minutes of your time, but the payoff will last for years. It's time to shout the accomplishments of young professionals from the rooftops, and let the world know that supply management is a strategic and business-integral career option that can potentially take a person all over the globe and lead to lucrative and rewarding careers.
So far, nominees for 30 Under 30 are coming from all over the United States and Canada. "We're very excited about the high quality and range of experience from our current nominees," says Peck. At press time, more than 125 nominations had been submitted, representing a balance of male and female nominees from companies of all sizes and industries. "It reflects the reality of what supply chain management really is — a far-reaching, broad career path with power to influence companies of any size or business."
Nominees can be a colleague, direct report, friend, or associate from outside your company… or even yourself.
If you want to get in on this fun program and give a rising star a chance to shine in their initiative, collaboration, innovation and leadership skills, don't wait. Nominate! The 30 Under 30 deadline is coming fast — July 31. Visit www.ism.ws/30under30 today and in just a few minutes, you could be setting the course for a supply chain rock star to achieve greatness and keep the profession vital and energized long into the future.