Inside Supply Management Magazine
Celebrate and Encourage Diversityin Supply Management
March 18, 2014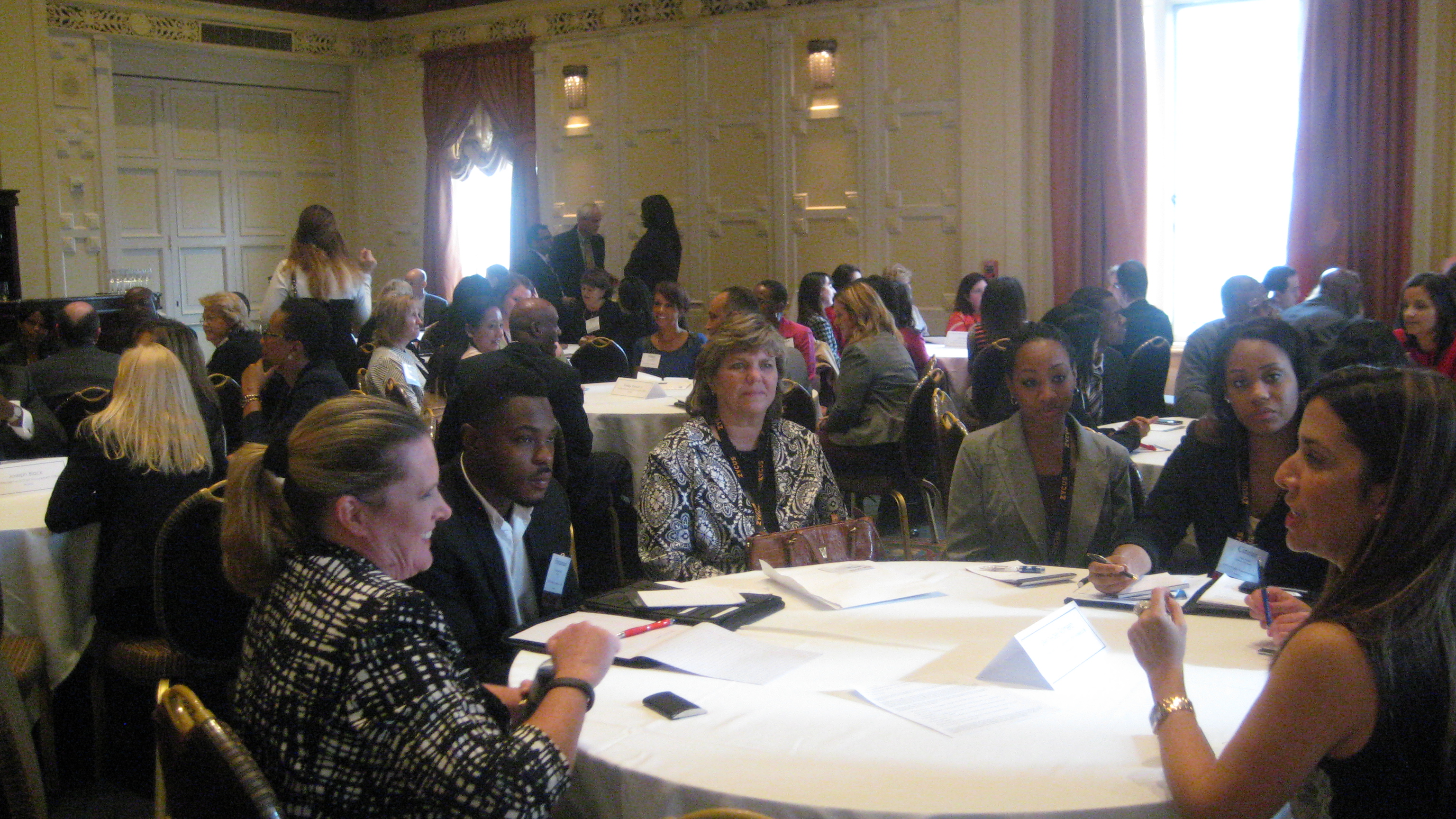 When we hear the word diversity, a number of meanings come to mind for supply management practitioners. It's a corporate supply mandate for many: Find the best suppliers owned and operated by women, African-American, Hispanics or other minorities to diversify the global supply chain. To others, it means hiring members of diverse populations within the company. In the end, diversity is a reality of doing business in the 21st century, as our businesses reflect the world we all live in.
To that end, Institute for Supply Management® (ISM®)hosted its 2014 Supply Chain Diversity Summit in San Francisco from February 26-28, 2014. The purpose was to bring together diverse professionals to discuss the topics, challenges and innovative opportunities surrounding diversity in the supply management profession today.
We asked attendees to share key points and highlights of their time at the Summit with us, and the feedback is impressive. Not only did attendees discover numerous takeaways and make professional networking connections, many were inspired and hope to be a part of the Summit again in the future.
Vladimir Batalion, an Arizona State University alumnus and current Intel Corporation supply chain analyst, shared these key points from two Summit sessions that resonated with him:
I enjoyed the session "So You Think You Can Be a CPO?" by Eric Williams, associate director at Howard University. My main takeaways included how important it is to live the good life; by that, it's crucial to live in the right place with the people you love, doing the right work and actively design the life you want to live. You have to have a set of values and principles, and remain deeply committed to them and let them drive your actions and behaviors.
You also need to cultivate what Williams called "relationship and likability factors." Be friendly, relevant and empathetic and self-aware. Have courage, humility, resilience and perseverance. Always avoid a lack of integrity, arrogance and controlling people.
I also really enjoyed "Prepare to Persuade: Keys to Triumphant Negotiations," presented by Alex Parilli, sourcing and contract manager at BP.
Alex was very engaging and funny! One of the main messages I took from that session was that I am not alone. There are many people that think, act, and react like me. My heritage, my upbringing has much to do with how I interact with the world around me, personally and professionally. He and the group made it clear that having that perspective and being aware of my Latino upbringing is an asset rather than a hindrance and I need to understand it and embrace it.
Some short comments from participants at all levels of their careers proved the event was a valuable experience for everyone from students to CPOs:
●Cathy Martin, CPO, WSSC: "I enjoyed the networking both with my peers and the students. I learn so much from others. What a great Summit this was."
●Adrian Gonzalez, president, Adelante SCM: "I enjoyed and learned a lot from the presentations, and made some great new connections, too."
●Venroy Porter, student: "This was my first ISM conference experience. I had a great time. The event was definitely inspiring. I have been talking about it all weekend to my friends and colleagues."
●Nicole Ham, student: "I had a great time speaking with everyone, and was inspired by many of the workshops and speakers."
Rainey Alben, ISM's Director of Diversity, says the event was a tremendous success. "This was a powerful opportunity for ideas to be exchanged among a diverse group of  professionals. The feedback has been overwhelmingly positive, and ISM is excited for what the future holds for supply chain diversity and careers for supply chain practitioners."
The Supply Chain Diversity Summit is an umbrella event for three major ISM professional group segments: Black, Hispanic/Latino, and Women. To find out more about the Summit and view past materials, click here.