Inside Supply Management Magazine
March/April 2022
E$G
March 01, 2022
Companies can achieve bottom-line benefits through environmental, social and governance standards, and the ISM World 2022 Annual Conference will focus on helping supply management professionals deliver that value.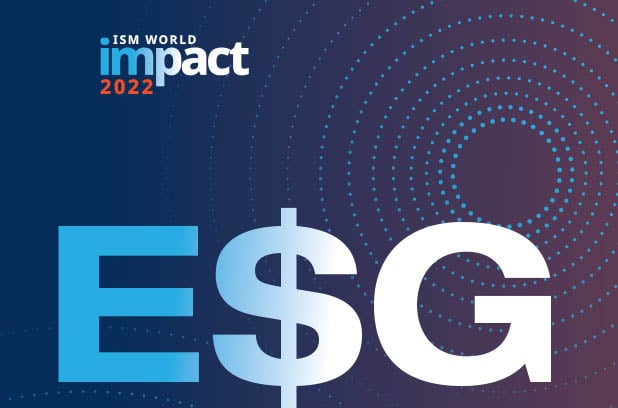 When Tim Mohin started his career in the U.S. government more than 30 years ago, sustainability guidelines would not be commonly known as environmental, social and governance (ESG) standards for at least another decade.
...
Want More Magazine?
Oh no... we really want you to have access to all of this great content! Membership does have its benefits and Inside Supply Management magazine is just one piece to help you advance your organization and your career. Learn more and join our community.