Inside Supply Management Magazine
July/August 2021
Celebrating the Profession
July 02, 2021
Regarded as a role model and 'go-to expert in the field,' Sidney Johnson is the 2021 recipient of supply management's highest honor, the J. Shipman Gold Medal Award.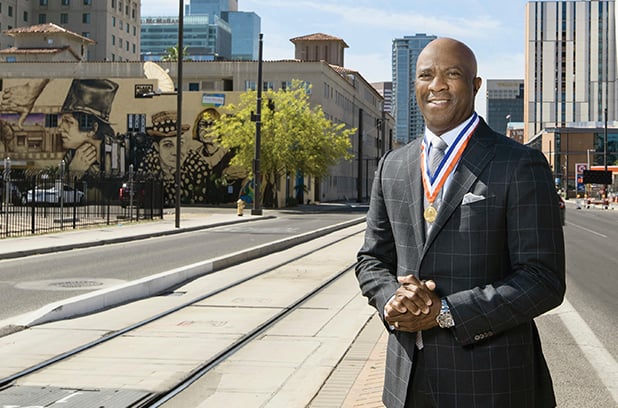 Sidney Johnson is a three-D and a three-P kind of leader. "I'm a three-D guy with my team because we work to build a strategy," he explains. "We're going to debate, because I want to hear from everybody. Then, we're going to decide — I'm a stickler about people not making decisions; it may not be perfect for everybody, but you have to make a decision. Then we're going to go do something."
...
Want More Magazine?
Oh no... we really want you to have access to all of this great content! Membership does have its benefits and Inside Supply Management magazine is just one piece to help you advance your organization and your career. Learn more and join our community.