Inside Supply Management Magazine
September / October 2020
New Role is Perfect Fit for 'Dedicated' Change Agent
September 15, 2020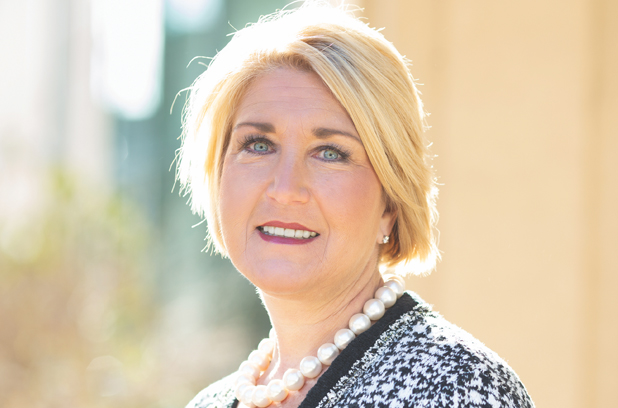 Rose Kelly-Falls
Title: Global director, head of procurement and supply chain
Company: Cook Medical
Location: Bloomington, Indiana
Family: Married 18 years to an aerospace engineer. Two children, a 16-year-old son who is an avid golfer and a daughter who's almost 12 and plays soccer.
Pet: Two cats, 7-year-old Mingles and Maya, a 12-week old kitten — owning her reminds me of being a new parent. Last but not least, a fish named Duke.
Favorite food: Don't judge me on this, but I love a small order of french fries from McDonald's and a Diet Coke. Is that weird?
Favorite pastimes: Golf. It's not a pastime; it's a relief. I'm not great at it, but I enjoy going to the course and playing six or seven holes. If I'm playing better, I can manage 11 or 12 holes. It's such a mental game for me. I'm very competitive, but it doesn't get to the point where it stresses me out.
Describe your job in one sentence.
This is a new role within the company, so I've been allowed to create something from the ground up and build an amazing team along the way.
How long have you worked for your company?
15 months.
What one word describes you best?
Dedicated. I'm dedicated to my family, profession, career and lifelong learning. I always aim to be the best person I can be, and I embark personally and professionally on the challenges we all face.
How do you approach change?
Listening, learning and embracing not only the future of the profession but also the culture of the business and company I've joined. Appreciating Cook's values, I've had to (1) rethink how I've previously done things while (2) bringing my experience to the company. A lot of history is behind our strategic vision — and it's allowed the team to drive the necessary change to help Cook remain a modern global company focused on continuously improving.
What do you like best about what you do?
Being a change agent by encouraging my team members to educate themselves and providing opportunities for them so they can be the best personally and professionally. Cook has encouraged and enabled my team to become true supply chain professionals, assisting them with learning and improving their skills and helping them reach personal goals as they develop their professional careers. At the end of the day, it's not about a job, it's about doing what you love.
How did you get into the supply management profession?
By accident. I began my career in New York in the apparel industry buying for major retailers, then went to graduate school, receiving a master's degree in operations management from Purdue University. That lead to a career at Ford Motor Company, which served as my training ground. From there, I moved on to global companies in such industries as aerospace, defense, technology, consulting and medical equipment.
How do you define work/life balance?
I have a family with kids, so spending time with them is extremely important. We try to do as much together as possible, including cooking meals. We're a soccer and golf family, so that defines what we do on the weekends.
Why is contributing to the profession so important to you?
I love the supply management profession. It has brought me so much joy — from speaking at many conferences, contributing articles to publications and journals, and helping my peers who reach out for advice. I love the art of the deal and developing relationships with suppliers and internal stakeholders. I truly thrive on what I do every day.
What is the biggest challenge facing supply management organizations?
We are in a very different space given the current environment. We are managing global challenges unlike anything we have experienced before. Each day, I'm focused on keeping my team aligned with the company's objectives. Also, I'm constantly thinking about the next stages — and how procurement and supply chain can drive the needs of the business.
What is your vision of the future of the profession?
That is a bit of a loaded question. Today's environment has unprecedented change, which is occurring daily. As supply chain professionals, we need to be fluid, agile and willing to address the needs of the business and stakeholders. Supply management will change, and as leaders and practitioners, we must be prepared to adapt to those changes. But first, we must have the right talent in place. Those who are flexible and willing to meet the highest expectations always come out stronger in the end.